Scottish Independence: Hargreaves Lansdown Shares Tumble Amid 'Yes' Vote Fears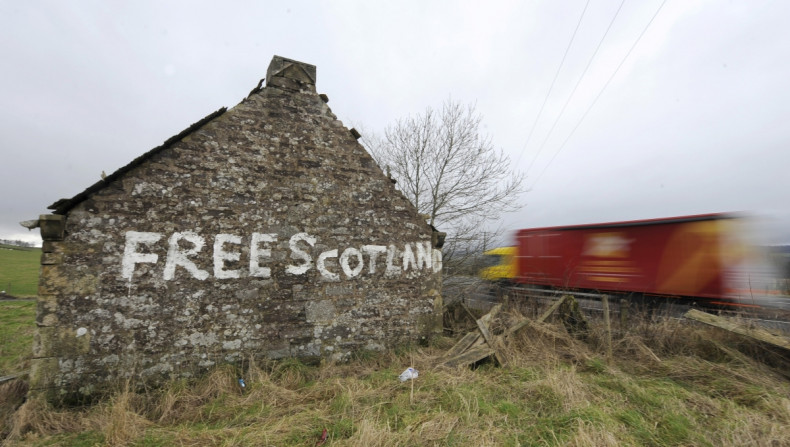 The Hargreaves Lansdown stock has become one of the biggest losers on the UK equity market as clients are increasingly concerned with the possibility of Scottish independence.
The group's share price fell by 2.7% in early trading to 1108.00p after it admitted that it is receiving a high number of phone calls from clients who have become concerned that Scotland will end its 307-year union with the UK, following a YouGov poll that showed the Yes and No vote is closing significantly.
"[Clients] are ringing up saying 'should I be worried, and if so, what should I be worried about'," said Tom McPhail, head of pensions research at Hargreaves Lansdown to the Financial Times, amid the company reporting its overall financial results.
"Most clients who have contacted us have simply been looking for reassurance that nothing catastrophic will occur in the immediate aftermath of a Yes vote," he said, adding that most were concerned about the impact that a separate Scottish currency would have on their savings and investments.
Scottish people will vote in an independence referendum on 18 September, 2014, and will be asked the straight "yes/no" question: "Should Scotland be an independent country?"
A poll on 2 September revealed that pro-independence campaign support rose to 47%, only six points behind those opposed to breaking the union with England.
Hargreaves Lansdown revealed that assets under management (AuM) grew by over a third to £47bn (€59bn, $77bn) over the past year.
However, out of the 652,000 clients it now has on its books, around 8% of these customers are based in Scotland. Meanwhile, pre-tax profits rose by 7% to £209.8m after revenues increased to £291.9m.
Out of all its clients, many hold investments with Scottish financial companies such as Standard Life and the Royal Bank of Scotland.
"Some clients are asking whether they should transfer out of Scottish with-profits funds, what they should do with Scottish Isas or if they should move investments they have with Scottish providers now [before the referendum]," said McPhail.
"The only thing we know with some certainty is that [an independent Scotland] would cost more money.
"All the financial services companies in the UK are dealing with one jurisdiction, one set of regulations and one set of customers. The more division you get between separate jurisdictions and regulations, the more money it costs to administer clients."