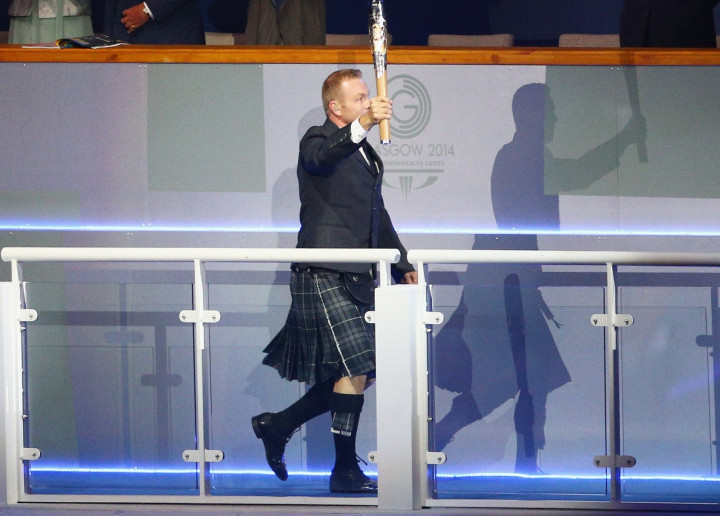 Sir Chris Hoy's silence regarding the Scottish independence referendum continued after Great Britain's most successful Olympic athlete refused to comment on the recent criticism aimed at Andy Murray's public allegiance to the "Yes" campaign.
Murray, the two-time grand slam tennis champion and London 2012 Olympics gold medallist, was a victim of significant abuse on Twitter after indicating he would vote in favour of independence in last week's referendum, which saw the "No" campaign prevail by winning 54% of the votes.
Scottish sportsman including golfer Colin Montgomerie, football manager David Moyes and ex-rugby international Gavin Hastings all publically backed the "Yes" campaign but Hoy's view on the matter was conspicuous by its absence in the months and weeks leading up to the vote.
Though Hoy's unmoved stance on the issue has been regularly repeated by his public relations team, the 38-year-old has continued to be inundated with questions but despite the referendum having taken place over a week ago the former cyclist remains vigilant to any queries.
When asked by IBTimes UK for his reaction to the criticism levelled at Murray in the wake of the Scot's message on Twitter, Hoy responded: "I am literally not commenting at all about anything about the referendum."
Hoy was continually questioned regarding the referendum during press interviews on Friday 26 September while promoting his partnership with nutrition company Science in Sport prior to a public appearance at The Cycle Show held at Birmingham's National Indoor Arena.
The six-time Olympic track cycling champion's position has been unwavering since the very start of the campaign but his scepticism over publically commenting on the issue was highlighted by the reception to comments made during a radio interview in May 2013.
The Edinburgh-born rider said Scottish athletes would find competing at Olympic level "harder" if the country was independent and admitted he had already decided how he would vote a full 18 months out from the polling stations opening.
The comments were met with a barrage of abuse directed towards Hoy's social media channels, which included him being labelled a "bigot". Nevertheless, Hoy remains a popular figure in Scotland, having had the national cycling centre named after him, while he played a major ambassadorial role during the Glasgow 2014 Commonwealth Games.