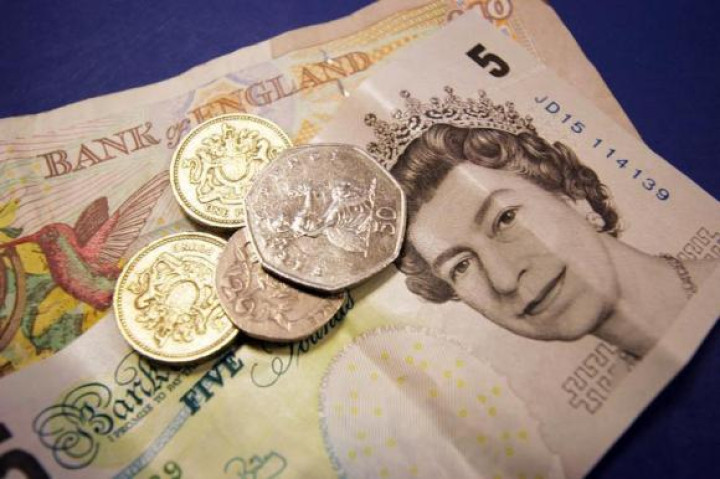 The British pound has stabilised near the day's low as August CPI numbers were higher than expected.
However, the set of prices data was not enough to strengthen the UK currency amid concerns the referendum later in the week will finally lead to the separation of Scotland from the Kingdom.
Half an hour after the data, the GBP/USD traded at 1.6176, off the day's low of 1.6162. It is still down 0.35% from the previous close and 0.56% from Friday.
The core consumer price index rose to 1.9% from a year earlier in August, up 1.8% in July and beating consensus estimates for no change.
Headline inflation was steady at 1.5% year-on-year but rebounded to 0.4% on a monthly basis after a -0.3% drop in July.
Producer price inflation, on the other hand, surprised on the lower side with the year-on-year rate coming at -7.2%, worse than the poll forecast of -6.8%.
The core measure, however, bounced back to 0.1% from -0.1% while analysts were expecting 0%.
The year-on-year retail price inflation slowed to 2.4% from a July reading of 2.5%, but the drop was in line with expectations.
A survey on 6 September that showed more Britons were supporting the breakup of Scotland had pushed the sterling sharply lower.
Now that a referendum will be held on Thursday, the market prefers to stay even lighter on the currency.
The sterling had broken below a key support following the YouGov survey and hit a 10-month low of 1.6052 on 10 September.
The sharp rally in the dollar was also a reason for the fall in the pound, and therefore, the FOMC rate decision on Wednesday will be crucial too.
Fed statement
The Fed statement and the press briefing by its Chair Janet Yellen are likely to provide clearer cues about the beginning of rate hikes in the world's largest economy, and hence crucial for the currency market.
The Monetary Policy Committee minutes will also prove important as the MPC had surprised last time with a split vote. Two board members unexpectedly voted for a hike while the market was expecting a 100% vote for the hold decision.
With rate hike speculation increasing in the UK, the market will take a repeat of such a split as an additional positive for the pound.
Bank of England Governor Mark Carney said last week that interest rates should start rising next spring.