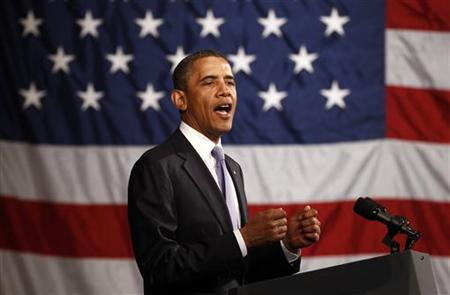 As the hacking collective Script Kiddies calls itself an ally of Anonymous and its ongoing Operation Anti-Security, Anonymous remain strangely silent, leading to speculation whether Script Kiddies claims can be taken as fact.
The group Script Kiddies today issued a slew of claims regarding its links with Anonymous and involvement in the recent hack on Fox News.
The hack saw the Script Kiddies post a series of Tweets falsely reporting that U.S. President Obama had been assassinated.
The first appeared at around 2am PST and read, "@BarackObama has just passed. The President is dead. A sad 4th of July, indeed. President Barack Obama is dead".
The initial tweet was followed by a barrage of other tweets releasing further details about the fictional assassination.
The group went on to claim responsibility for the hack in an interview with the U.S. Stone Brook University's paper THINK.
In the interview the Script Kiddies representative not only claimed that the attack on Fox News was done in the name of Operation Anti-Security, but that several members of it were also members or ex-members of Anonymous. "I would consider us to be close in relation [to Anonymous], 2 of the members of our group were members of Anonymous," commented the Script Kid.

Will Anonymous approve?
The usually vocal hacktivist group Anonymous has not yet issued any official word verifying the Script Kiddies links and or involvement with it and Operation Anti-Security.
Thought, the behaviour and nature of Script Kiddies hack is markedly different from that of its alleged ally.
In the interview, the Script Kiddies representative gave no clear reason why Fox News was targeted past its reputation within American culture. "We are looking to find information about corporations to assist with antisec. Fox News was selected because we figured their security would be just as much of a joke as their reporting," commented the group's representative.
Additionally the group chose to use the hack as a way to spread false information -- a significant departure from Anonymous behaviour, which sees the group publish authentic information taken in its attacks as means to demonstrate its initial motivation for the hack.
Examples of Anonymous recent work include a targeted attack on the Colombian para-military Black Eagles group for its involvement in the country's drug trade and Arizona law enforcement for its use of racial profiling -- all specifically picked targets with clear motivations.