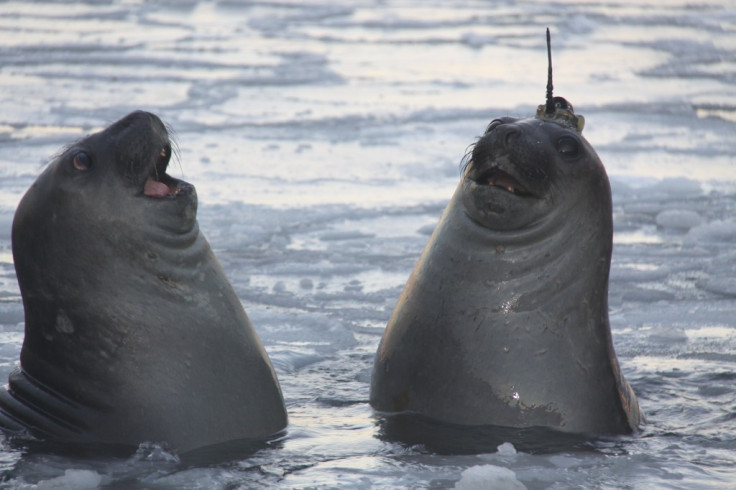 Seals are "tweeting" information on oceans for an international database that will help scientists better understand climate change.
From 1 June, scientists will be able to access data collected by seals through the Marine Mammals Exploring the Oceans Pole-to-pole (MEOP) Portal, an international consortium formed in 2008/2009 to collect oceanographic data.
Scientists at Macquarie University in Australia attached small battery powered instruments to the seals that take measurements every second as they ascend from deep dives.
This information is then organised into a message that is relayed to a satellite, which is then sent back to be processed into standardised time and location information.
Macquarie's Rob Harcourt explained: "The transmitters send short bursts of compressed information to satellites that then relay the data back to us with details about the seal's immediate physical environment. It's like tweeting."
Speaking to ABC News, he added: "As they're diving, they are collecting information on the environment. When they come to the surface, they have an antenna on the head that flicks up just a compressed piece of information to satellites, which are then relayed back to us.
"That gives us a profile of the Southern Ocean in particular for us. That's why it's like tweeting, because it's a lot of information that's being compressed. Just like a tweet is only 140 characters but the information is high-quality oceanographic information, and it's changing how we actually view the Southern Ocean and its role in the world's global conveyor belt system."
Diving animals have been used to collect data from remote areas in the Polar Regions for the last 10 years.
Changes to these oceans have big impacts on weather and climate across the globe – data gathered from these areas is therefore paramount to scientists in detecting, interpreting and responding to changes.
Mark Hindell, from the University of Tasmania's Institute for Marine and Antarctic Studies, told ABC: "Information about, in particular, the temperature of the ocean is really fundamental in understanding climate.
"That heat that's held in the oceans is really what dictates global temperature, and if the oceans warm up then the global temperatures change."