Burnley manager Sean Dyche says the club will allow in-demand defender Michael Keane to leave Turf Moor if 'all parties agree' on a potential deal. The England international has produced a number of fine displays this season, and his performances have attracted interest from the likes of Tottenham, Everton, Manchester United and Liverpool.
Burnley did well to keep Keane in Lancashire last summer when Leicester City showed an interest in signing him, but with just one year left on the 24-year-old's contract Dyche may have to bid farewell to his most coveted asset, though the former Watford boss was keen to stress that the Clarets will only make a decision that is 'appropriate' for them.
"It is more of case of doing what is right in any situation," Dyche told talkSPORT. "If all parties agree, that might be something the club have to look at just by the realities of what it is in the Premier League but we are certainly in very healthy shape so we don't have to make any decisions for any other reason than we think it is appropriate."
"It is the balance of what you are doing at a club like this," he said."You want your players to be successful, which is good for them, good for the team, good for the club. On the other hand, that does bring interest.
Tottenham have been heavily linked with Keane and Burnley forward Andre Gray, while Everton boss Ronald Koeman has spoken in glowing terms about the former Manchester United youth star on a couple of occasions this season.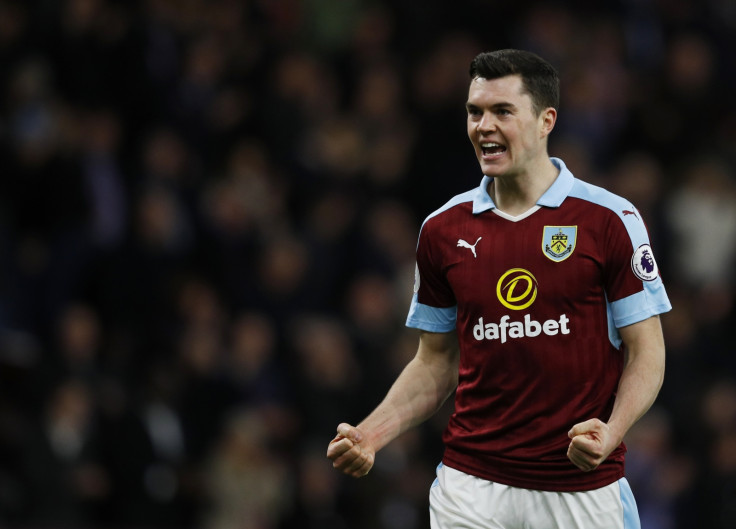 Dyche, who has done a sterling job to keep the Clarets' head above the relegation parapet this season, thinks it is inevitable that the likes of Keane will 'outgrow' Burnley and move to a club like Tottenham or Everton, and has learnt to deal with bigger clubs picking off his best players.
"It is something we have become used to," Dyche added. "We have been fortunate in the sense that for four years now we have had something to play for. We have had people been talking about our players every year.
"It is a challenge for a club like this because we are not a superpower of the division and players will eventually outgrow us or move on or be hunted and that is just the way it goes."