Gary Neville says Tottenham are doing 'everything they can do' at this moment in time and thinks Mauricio Pochettino has done a brilliant job during his reign at White Hart Lane. Spurs were the only team to truly push Chelsea in the Premier League title race, which is now all but over, but received criticism from some quarters after their 1-0 defeat by West Ham United on Friday (5 May).
Many thought Pochettino's side 'bottled' the title race, despite never being in the position to do so, and Neville, who won several Premier Leagues with Manchester United, thinks Tottenham's exploits this season should be celebrated, not derided.
"Tottenham and Liverpool are at the maximum of where they should be," Neville said on Sky Sports' Monday Night Football."I wouldn't say [they are] overachieving, but they're doing everything they can do with the budgets they have.
"I understand Tottenham's disappointment, they were at full pelt to try and make it a title race but it just didn't happen for them. I don't go along with the theory that they have to win a trophy to make it a successful season.
"I think back to Tottenham teams that won trophies in the 80s. This is the best Tottenham team I've seen in my lifetime, the most exciting. Think of the shambles that Pochettino picked up a few years ago. Toxic dressing room. For me he's done a brilliant job and I think we should celebrate what Tottenham have done this season."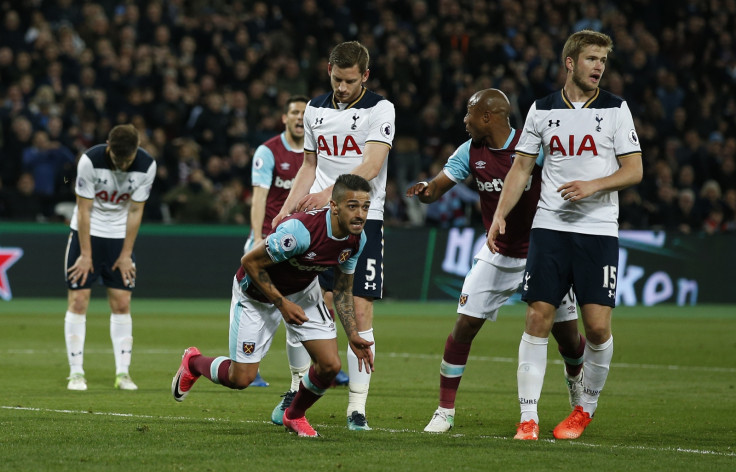 The Premier League title may be out of Tottenham's reach but they will hope to secure second place on Sunday afternoon when they host Jose Mourinho's Manchester United in the final ever match at White Hart Lane. The Lilywhites have not tasted defeat at the Lane this season and will hope to end the league campaign unbeaten at home against a team they hammered 3-0 in the same fixture last season.