Donald Trump's spokesman Sean Spicer has cultivated a reputation as something of a light entertainer since stepping up to the podium in January. But now it has emerged that he previously moonlighted as the Easter Bunny.
During the Bush administration, while employed in the US trade representative's office, Spicer was the man inside the Easter Bunny costume at the annual White House Easter Egg Roll on more than one occasion.
In a remarkable series of photos Spicer can be seen embracing President Bush, Bush's wife Laura, and playing with children at the family event on the White House lawn. Another photo shows Spicer inside the White House wearing the body of the costume but not its head.
Spicer appears to have donned the Easter Bunny costume on at least two occasions, which he referred
to in a 2013 interview with the Washington Post while he was the Republican National Committee's communications boss.
Describing the job to to Politico in 2008, he said: "It gets very hot. Each bunny gets a handler who guides them around the South Lawn. My handler for the event was my wife, Rebecca, who has been keeping me in line for years."
Spicer has been at war with the White House press pack from the get-go. In his first official outing as Donald Trump's spokesman he said the new President had enjoyed the "largest audience to ever witness an inauguration, period".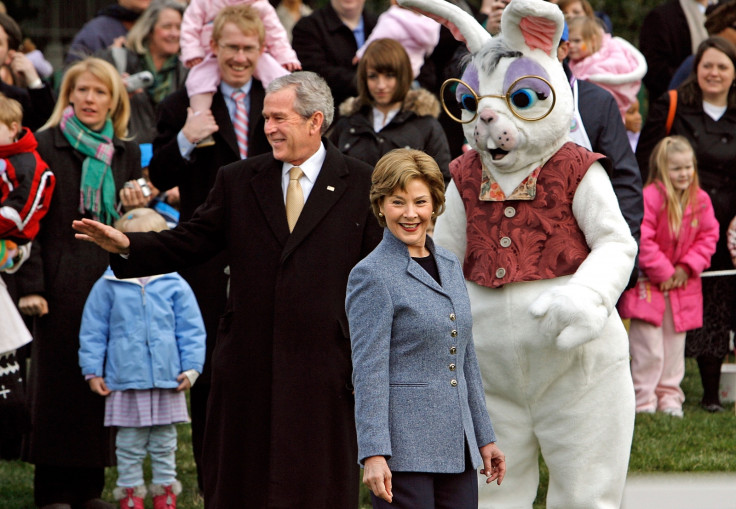 When this statement was called out to be incorrect, Trump advisor Kellyanne Conway leapt to his defence with the now infamous line that Spicer had been using "alternative facts".
Spicer's haphazard performances in front of the media have been immortalised by Melissa McCarthy on Saturday Night Live. In fact, his performances are so notorious that news channel viewing figures are reported to have spiked to 4.5m when Spicer takes to the stage.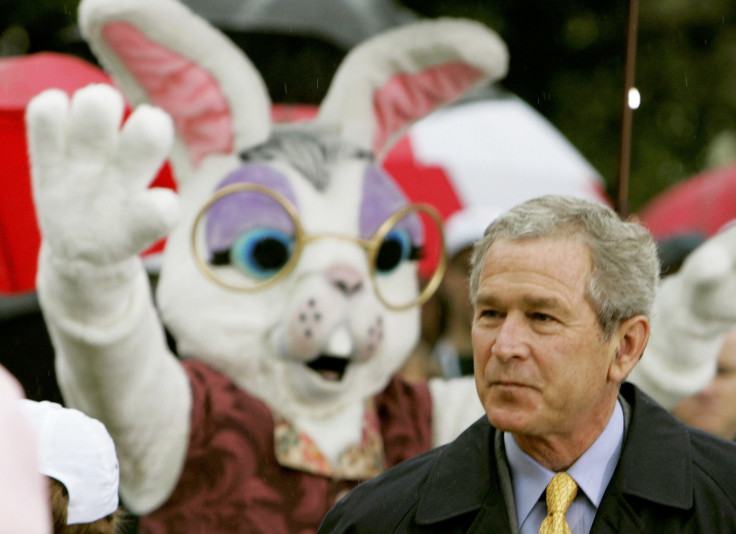 Recently, allegations have been made that while Spicer connected top US officials with reporters in an effort to quash stories about the Trump campaign's contacts with Russia, he also listened in on the ensuing conversations.
But the revelations of Spicer's cuddlier persona show him in more welcoming light. Asked by Politico in 2008 if, as the bunny, he saw famous kids misbehaving, he said: "I can't see too much, and the bunny does not talk, but every child is special on this day.
"Most children are so excited to see the bunny that they are on their best behavior. I really get a kick out of the ones that thank the bunny for their basket or a gift they got on Easter."
It is not known whether Sean Spicer will be reprising his role as the Easter Bunny this season.