Inside the alt-right: Stockholm conference brings together US and European white nationalists
Key ideologues gathered to hail Trump and plan for the future.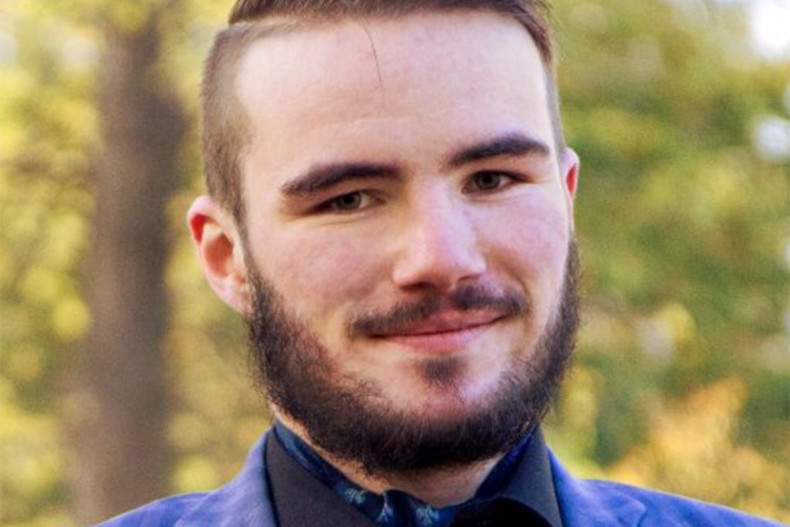 Leading members of the alt-right movement worldwide met in Stockholm at one of their biggest conferences, where speakers praised US president Donald Trump and announced a new alliance between US and European white nationalists.
More than 300 people attended the conference on Saturday 25 February held in a secret location in the Sodermalm district of the Swedish capital which was billed as "the most important alt-right conference in Europe".
Amongst the speakers at the event, organised by think tank Motpol, was blogger Millennial Woes, recently unmasked as unemployed Scot Colin Robertson, American-Russian alt-right television host Lana Lotkeff, and Estonian far-right youth activist Ruben Kaalep, who has led anti-immigrant torchlight marches in Riga.
Organiser Daniel Friberg, CEO of alt-right publishing house Arktos Media, hailed the event as a "smashing success".
"In Europe we have some very good intellectual capital, we have a rich history of ideas to tap into. The American alt-right has not all of those but has something else, they have this youthful energy and funny memes, which we could see very clearly during last year's [US] election.
"I believe it is a time to come together and bring these different qualtities together under one single umbrella – the alt-right," he said.
The alt-right is a term for disparate group of provocateurs and activists, who are opposed to mainstream conservatism and attack liberal and egalitarian values. Key members of the movement advocate white nationalism, or the creation of exclusively white communities and states.
The term first came to prominence during the presidential campaign of Donald Trump, whom the movement hailed for his anti-immigrant politics, and anti-establishment rhetoric.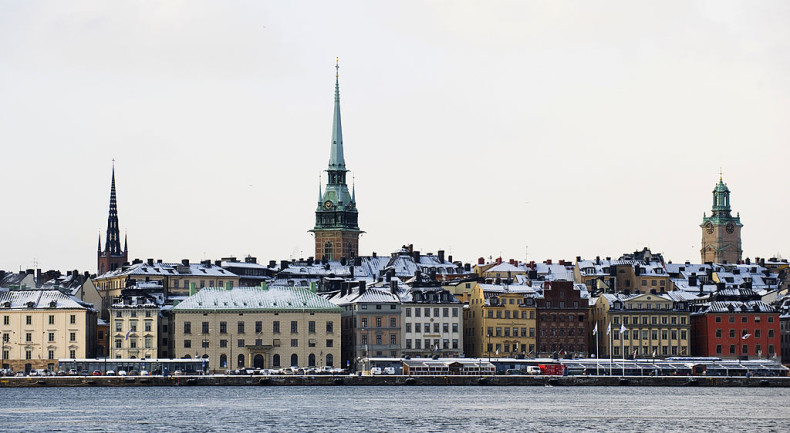 In recent months key members of the US alt-right have stepped up collaboration with members of the European "identitarian" movement, which has sought to rebrand and detoxify far-right ideology for an educated and young audience. The move is believed to be a push to promote white nationalist ideology across Europe, where far-right parties are winning increasing support.
IBTimes UK was initially invited to cover the conference, however at the last minute the address to it was not provided. Several speakers railed against "mainstream media" at the event.
What is a white nationalist?
White nationalists hold that white people are a race, and seek to promote or defend white identity.
They may claim that white people should maintain power and have the dominant position in traditionally white nations.
Many hold that multiculturalism and immigration pose a threat to white culture.
Critics argue that in many cases the ideology masks white supremacism, or the belief that white people are superior, and followers promote racist violence.
In a speech at the event Jason Reza Jorjani, a US academic and editor-in-chief at Arktos Media, hailed the unification of the alt-right as "momentous".
He said the development was "catalysed by the rise of Trump, but in the long run will prove to be even more significant for the redemption and revitalisation of our world" describing how "the new right or alternative right movement came together to join a centralised power structure."
He said that the National Policy Institute think tank of notorious alt-right ideologue Richard Spencer, Arktos Media and Motpol, which were founded by Friberg, and the Red Ice alt-right media network of Swede Henrik Palmgren, had been brought together under a new umbrella organisation –altright.com.
In his speech Palmgren praised Trump, who had earlier vexed Swedish officials when he referenced a non-existent terror attack in country.
Palmgren said that Swedish authorities covered up attacks by refugees, who he said were "turning the next generation of Europeans into strangers in their own countries".
"It is brilliant to have a guy in there like Trump, who is so unpredictable, and at many times seemed to channel the spirit of kek [an alt-right mock deity]. And bring attention to many of the things the establishment has covered up."
Robertson, who was doxed, or had his identity exposed by hackers after speaking at the notorious November alt-right conference in Washington DC, said the episode had left him questioning whether it was "all worth it".
He concluded that Trump's election and the Brexit vote were "major victories for nationalism".
"Trump is not the end of our struggle, but he is a plateau, a milestone," he said, and called for the alt-right to become "more organised, more methodical, more efficient and more serious".
Jonathan Leman, a researcher at Swedish anti-racism magazine Expo, told IBTimes UK that the conference marked an attempt to seize control of the term "alt-right" and capitalise on its prominence to further promote white nationalist ideology.
He said that the movement sought to "re-brand" far-right ideology. "The key factors are anti-liberal democracy as we know it, and to create a homogenous Sweden and Europe which is white – and that is compatible with the views of neo-Nazis," he said.