Archaeologists are to begin excavations to uncover the legendary long-lost City of the Monkey God, or White City, in Honduras. President Juan Orlando Hernandez said a major dig is set to begin to find the mysterious and ancient city believed to be located in a remote part of the Honduran jungle.
"Today a group of archaeologists and scientists is travelling to the White City to start excavations in coming days," AFP quotes him as saying. The expedition will involve digging in a valley of La Mosquitia after aerial footage indicated there was a huge set of ruins located there.
The search for the City of the Monkey God has being ongoing for more than a century, with legends dating back far earlier. Indigenous people spoke of a "white house" where Indians took refuge away from Spanish conquerors. The latter also spoke of the city, saying it was supposed to be filled with immense treasures.
Its Monkey God name comes from explorer Theodore Morde, who claimed to have discovered the city ruins in the 1940s, with locals telling him it contained a huge buried statue of a monkey god. He refused to disclose its location, however, over fears it would be looted.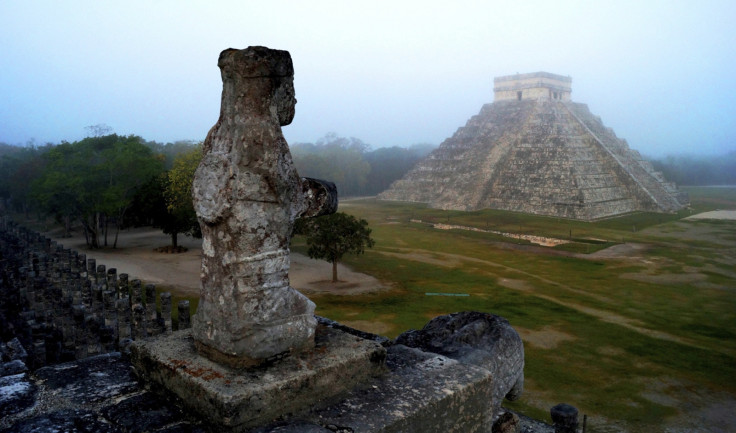 In 2012, researchers announced they had found dozens of 60ft high pyramids and towns at the annual meeting of the American Geophysical Union. They said the site could date back to around 500 AD. Christopher Fisher, an archaeologist at Colorado State University, and his team analysed 3D images taken using a surveying camera that allowed them to look through the jungle's foliage and map the ground beneath.
Last year, a team of archaeologists, ethnobotanists and documentary film-makers from America and Honduras set out to get official confirmation of the find. In an exclusive report by National Geographic, researchers announced they had mapped plazas, mounds and pyramids that would have been home to a civilisation over 1,000 years ago.
They also found stone sculptures that had not been touched since the city was abandoned, and returned with 52 artefacts. Fisher said: "The undisturbed context is unique. This is a powerful ritual display, to take wealth objects like this out of circulation."
Mark Plotkin, the ethnobotanist for the expedition, said: "This is clearly the most undisturbed rain forest in Central America. The importance of this place can't be overestimated." The mystery civilisation that lived at the White City is still unknown. It is hoped the latest expedition will shed further light on what lies beneath the ground.