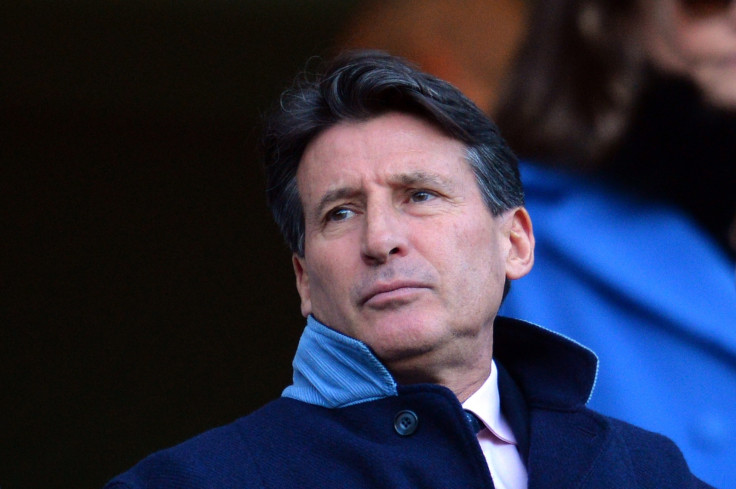 Sebastian Coe has insisted that integrity and fair play in athletics remains very important concepts, while also revealing his plan to introduce an innovative Olympic Athletics Dividend in the event that he is elected as successor to Lamine Diack as president of the International Association of Athletics Federations (IAAF).
Athletics has been somewhat tainted over recent weeks by persistently negative headlines. Mo Farah's coach Alberto Salazar stands accused of violating anti-doping rules at the Nike Oregon Project, while the fastest man in the world in 2015, Justin Gaitlin, has previously been banned from the sport on two occasions.
Although Salazar denies the claims made against him and has since issued a lengthy rebuttal, the saga has cast something of a cloud over track and field competition just three years removed from the hugely successful London Olympics and one month ahead of an important IAAF election.
Speaking ahead of the Sainsbury's Anniversary Games at the Olympic Stadium in Stratford, in which an array of top stars including Usain Bolt, Jessica Ennis-Hill and, crucially, Farah himself are due to compete in the London Diamond League meeting, current vice-president Coe reiterated his belief in an independent international anti-doping system.
"You've heard me say this on so many occasions and my view about an independent international anti-doping system is probably as profound now as it has ever been," he replied when questioned if public confidence in athletics has reached its lowest ebb. "This is something that we do address.
"I'm not going to bow a knee to any other sport in the way we do address that. We have ongoing enquiries, so it would be inappropriate and wrong of me to prejudge those but if you are saying to me does integrity in everything we do sit at the heart of our sport and is fair play only a concept rooted on the track then the answer is clearly yes it is and no it isn't. That's a very, very important concept for us."
Coe rejected the notion that he must be motivated by the need to clean up track and field, insisting that his presidency would be focused on making the sport stronger generally and maintaining a 'fearlessly independent' approach.
"I don't think this is a case of sitting here being motivated by the need to clean up track and field. I've been involved in track and field, and I'm now carbon dating myself, for very nearly half a century. I joined an athletics club when I was 11, I've written about it, I've broadcast it.
"I've been to two Olympic Games, I've broken 11 world records, I've delivered with a team the most successful track and field event ever in this stadium. I think I'm probably at the right point in my career to devote the next 10 productive years to wanting to make sure that my sport is a strong sport and when in 10 years time, after two terms, somebody else will then take it on and I want it to be stronger than it is today.
"That's not to say this is about cleaning up the sport. This is not about looking at this as a basket case. It's not. It's a strong sport. We are in 214 federations. We are the number one sport in the Olympic Games.
"It is our responsibility as a sport to define our own future. It's not for outside organisations to do that. My responsibility as president of the IAAF is to represent my sport in the Olympic movement, not the Olympic movement in my sport. I am fearlessly independent and that is what I will do."
Coe also vowed that athletics would increase its efforts to market the next wave of global stars in order to limit the effects of Bolt's impending retirement.
The enigmatic and enduringly popular six-time Olympic gold medalist is due to hang up his spikes after the 2017 World Championships and Coe believes his departure provides echoes of how boxing looked to cope at the end of Muhammad Ali's illustrious career.
He added: "I sort of feel as though we're in a time warp here. If we'd have been sitting in Madison Square Garden in the 1960s or 70s talking about what does the world look like after Ali has retired.
"It's the right thing to think about and what we need to do is reinforce and work even harder to promote and have marketing structures in place that allow us to explain to the world that we also have some extraordinarily, outstandingly talented athletes. Many of them here on display tonight.
"So yes, we have to redouble efforts to make sure but you know it's a high-class problem. If you have a sport that has somebody that has probably globally caught the imagination like nobody since Muhammad Ali in the 70s and early 80s then clearly this is a very good position to be in.
"When I started to campaign on behalf of London, I would go into schools in the east end of London or up in Yorkshire talking about who the heroes were of the kids in those schools and they would come out with the Federers and the Beckhams but within three seasons they were talking about track and field and Usain Bolt.
"But we also need to promote the Allyson Felixs, Valerie Adams and the David Rudishas and the (Yelena) Isinbayevas. It's really important that we point out that we are a broad based sport with extraordinary talent in every one of those athletic disciplines."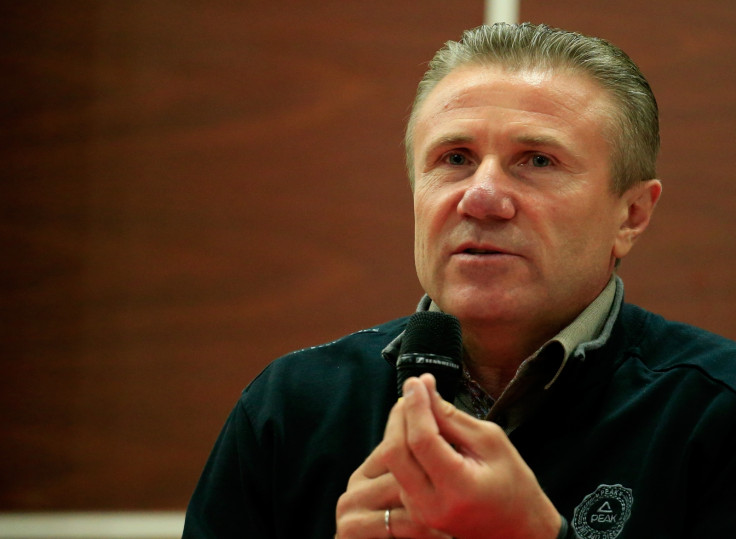 Coe will rival former pole vaulter and fellow VP Sergey Bubka at the IAAF presidential elections to be held at the governing body's annual congress on the eve of the World Championships in Beijing on 19 August and he was excited to reveal his plan to boost development within each member federation.
"If I am elected president, I will ensure that an Olympic Athletics Dividend is established and available to all of the IAAF's 214 Member Federations to help fund athletics projects and development on the ground, where it matters most," he said.
"The dividend, which would total around $22m over a four year period, would be funded through approximately half of the quadrennial fee received from the International Olympic Committee and underpinned by a strategic review of existing IAAF structures and use of resources. This would be in alignment with the IAAF Strategic Plan and World Athletic Series Renovation Workshop project.
"I have worked closely with a leading firm of chartered accountants to act as a financial adviser in drawing up this proposal to ensure it is feasible and sustainable. I am confident it is both. I have also discussed the concept with IAAF colleagues and members of the athletics family and I'm encouraged by their support and grateful for their input which has helped shape this initiative."
Coe stressed the need for such a dividend to help federations plan for the longer term, while additionally claiming that its distribution will be overseen by 'robust internal structures'. The whole plan is underpinned by the IAAF's commercial partnership with Tokyo-based international advertising and public relations company Dentsu.
And while Bubka has pledged to give the presidency his full attention, his opponent flatly rejects claims that other interests will prevent him from doing likewise.
"I would not be seeking election to the presidency of the largest Olympic sport if I felt that I would be giving it anything other than my full attention."