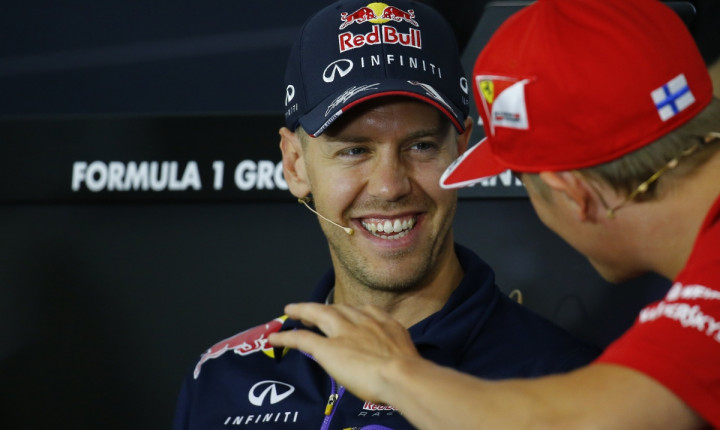 Red Bull Racing boss Christian Horner has hinted that Sebastian Vettel is set to join Ferrari ahead of the 2015 Formula 1 season.
The Austrian team announced on Saturday that the German will be leaving the team at the end of the current season and that they will be replacing the four time World Champion with rookie Daniil Kvyat, who currently drives for the Red Bull junior team, Toro Rosso.
Vettel has not had the best of seasons and has struggled to get to grips with the new car, whereas teammate Daniel Ricciardo has fared much better in his debut season with the team. Despite the dominance of the Mercedes team, the Australian has managed to win three races for the defending Constructors' champions.
Red Bull have lost a key aerodynamicist in Peter Prodromou to rivals McLaren and design guru Adrian Newey is set to take a back seat next season, but Horner dismissed these as the reasons for Vettel's decision to leave the team. The Englishman is confident that it was the lure of Ferrari that convinced the German to leave.
"I don't think they were really factors. I think the lure of another team that's brightly coloured has come up and it's a point in his life and career that he's felt the timing is right for him," Horner said, as quoted on ESPN F1.
"We obviously respect that decision and rather than looking to hold a driver against his will, if somebody's heart isn't here, it's better to reflect on the good times and look forward. I think he just fancied a new challenge."
Horner has admitted that the team was not looking to hold a driver against his will, and respects Vettel's decision to seek a new challenge elsewhere.
"He's decided that his heart is somewhere else and we look back with a huge amount of pride about what we achieved together and it wouldn't be right to hold him back. If someone's heart isn't in the team it's better to release them. We now face a new era within the team."
The Red Bull boss confirmed that Vettel told him about his decision to leave on Friday night and the team wasted no time in naming a replacement for the departing German.
There were rumours earlier in the week suggesting that Fernando Alonso could replace Vettel at the team, but as has been Red Bull's philosophy over the years, they have promoted a youngster Kvyat from Toro Rosso to race alongside Ricciardo for the 2015 season.
"Knowing Seb as well as I do, you could see in his body language that he has been a bit distracted. He came to see me last night and informed me of what his thinking and position was and from there we took action."
"Fernando is a wonderful driver but our philosophy has always been to back youth and youngsters, with Sebastian, Daniel Ricciardo and now Daniil Kvyat. He looks a really exciting talent and prospect, so we're following our philosophy and I'm sure he's going to be a star of the future," Horner concluded.