F1 2014: Fernando Alonso Adds Fuel to a Possible Ferrari Departure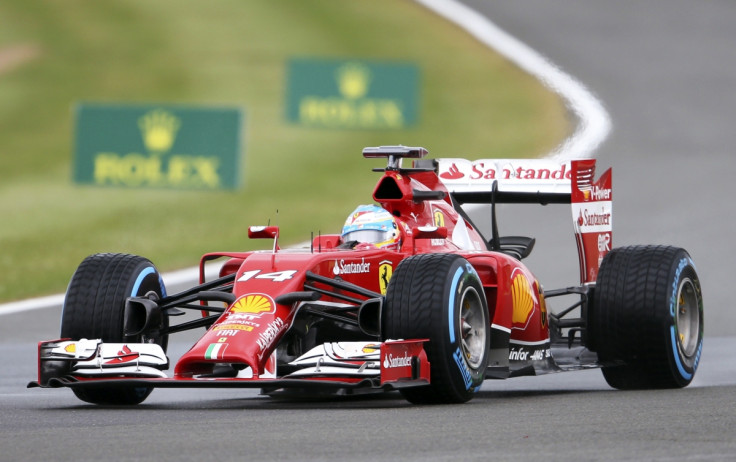 Fernando Alonso has refused to deny recent reports claiming he will leave Ferrari at the end of the season.
The Spaniard's future wtih the Italian side has been questioned ever since former team principal Stefano Domenicali left in April.
The tension between the driver and the team has grown during this season, with Alonso reportedly frustrated by Ferrari's inability to provide him a competitive car.
Recent reports in Spain claimed even though the 33-year-old has a contract at Ferrari until 2016, he may announce his departure imminently, with both McLaren and Red Bull said to be monitoring his situation.
McLaren recently announced a new engine partnership with Honda from 2015, with reports in Spain claiming it wants Alonso to lead the new project.
But when asked at the Japanese Grand Prix whether he could say definitively that he would not be at McLaren or Red Bull in 2015 or 2016, Alonso said: "That's a very difficult question to answer.
"I will do the best for Ferrari."
Asked about the increasing rumours about his departure from Ferrari, he said: "If they are intensified, I don't know the reason and cannot imagine the reason.
"I always put the interest of the team and the interest of the tifosi [fans] - this big brand Ferrari that is bigger than all of us - in front of my own interest.
"So if there is something to talk about in the future and something better for Ferrari, I will do whatever.
"I live for my job. I prepare my job from 1 January to 31 December. It is no different here. It is more special here because it is a different team, the best team in the world.
"I have been in here five years giving everything on the track and the numbers speak for themselves. Outside the track - sometimes it is public, sometimes not - but my priority is always the best interest of Ferrari.
"I am not living out of the world and I am aware of all the rumours that come out. It is not helping."
© Copyright IBTimes 2023. All rights reserved.