SEC Demands Former Goldman Sachs VP Fabrice Tourre's Salary Details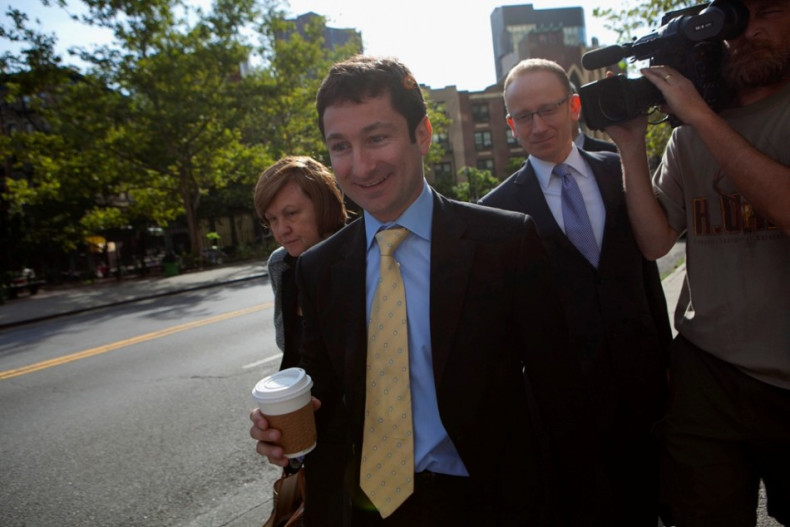 The Securities and Exchange Commission wants Goldman Sachs, which was the world's most profitable securities firm before the financial crisis, to divulge salary details of former bank vice president Fabrice Tourre, who has been found guilty of securities fraud.
The US securities watchdog has asked the bank to disclose the salary and bonus of the former Goldman Sachs trader, found liable in six out of seven claims of fraud by a Manhattan federal jury in August.
The details will help the regulator draft its request for monetary relief from Tourre, expected by mid-December. The SEC had accused Tourre of misleading investors in a sub-prime mortgage investment deal in 2007 that cost investors $1bn (£623bn, €743bn).
Tourre is now studying economics at the University of Chicago.
"I have become aware that the SEC recently submitted a request to Goldman Sachs & Co. for certain information regarding Mr Tourre," Pamela Rogers Chepiga, Tourre's lawyer, wrote in a filing made to the US District Court in Manhattan on 13 November.
Chepiga told the court that she learned of the SEC request, for Tourre's salary details by year since 2005, along with all documents linked to the bonus the banker received in 2007, from Goldman's attorneys.
Pursued by Reuters, a Goldman spokesman declined to comment on the filing.
Tourre told jurors during the July trial that he took home $1.7m in salary and bonus in 2007.
Tourre was found guilty of misleading investors in a sub-prime mortgage investment deal called Abacus 2007-AC1, and of secretly helping billionaire John Paulson's hedge fund make a billion dollars in profit by betting against the fund.
The mortgage product, which was actually designed to fail, tanked when the US housing market crashed. However, Paulson made $1bn (€754m, £657m) from the deal.
Goldman Sachs, charged along with Tourre in 2010, settled the case for $550m without admitting or denying any wrongdoing.
The case is SEC versus Tourre, US District Court, Southern District of New York, No. 10-03229.