Angela Merkel looks set to win her fourth straight election, placing her back inside the chancellery for another four years. But despite being the leader of Europe's largest economy, most people, even Germans, know very little about her.
Merkel has had a turbulent 12 years in charge of Germany. Her first term, a grand coalition with her SPD rivals, saw her attempting to kickstart the lacklustre German economy that had stalled and fallen behind much of western Europe.
Her second term, a coalition with the FDP, saw her tackling the financial crisis, which involved shoring up banks, dealing with the debt crisis in Greece, and steering her own country out of recession and back on track.
Her third and current term, another SPD grand coalition, saw the German economy solidified at the head of Europe, but also the influx of hundreds of thousands of migrants from the Middle East and northern Africa.
Despite all those years in power, Frau Merkel remains a mystery to many.
Strict sauna schedule
Having grown up in the east of Germany, her freedom was restricted. She was used to a certain way of living under Soviet rule. But all that changed on Thursday 9 November 1989, when confusion over new rules lead to the collapse of the partition that had divided Germany for almost 30 years.
Merkel, not one to alter her schedule, revealed a few years ago that Thursday night was sauna night.
"I figured if the wall had opened it was hardly going to close again," she said. Those words by Merkel were true, although she did pop over the border for one beer before returning home to get ready for work the next day.
Secretive husband
The now instantly recognisable name of Merkel comes about thanks to her first marriage.
At the age of 23, in 1977, Angela Kasner married Ulrich Merkel, who was a fellow physics student. But after only five years, the pair filed for divorce.
It wasn't until 1998 that she would remarry, this time to her current huband, Joachim Sauer. Many husbands and wives of world leaders avoid the spotlight, but Sauer takes it to a whole new level, only giving interviews if it involves his research as a quantum scientist.
Even when Merkel was inaugurated in 2005, he didn't attend the ceremony, instead opting to visit a private event afterwards. He is often only seen in public at major events such as big summits or when world leaders visit Berlin.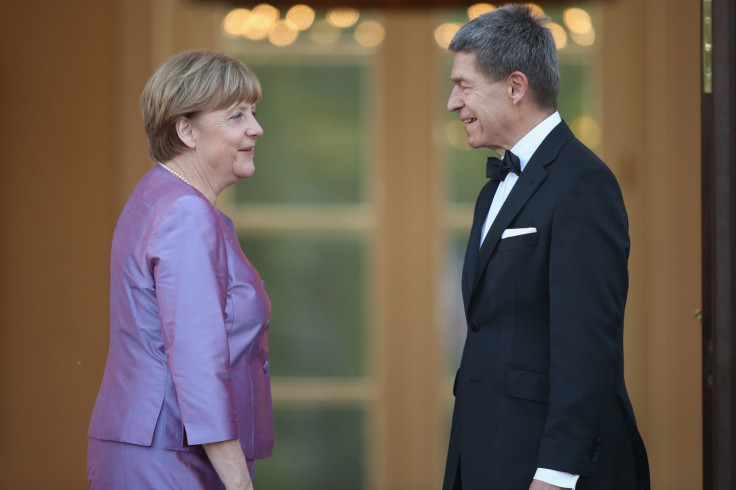 Merkel the scientist
Merkel is known for her evidence-based analysis in the work she does as chancellor, and much of this stems to her extensive scientific background.
She studied for a degree in physics at the University of Leipzig and then achieved a doctorate in quantum chemistry.
When she became a research scientist, Merkel stood out as the only woman in the theoretical chemistry section at the East German Academy of Sciences.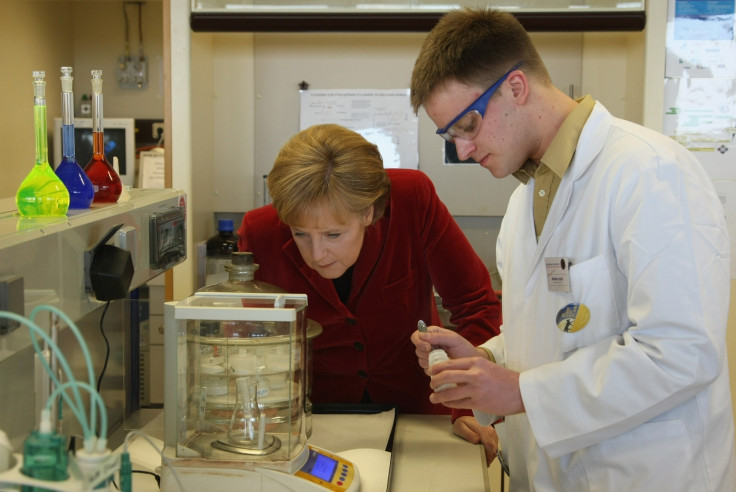 Merkel the spy
University life can be an exciting time for many. And Merkel almost became an East German spy.
While at university in Leipzig, she attempted to enrol onto an assistant professorship role. However, she was told that in order to get the job she would have to spy on her colleagues and report back to the Stasi, the East German secret police.
Merkel declined the offer, claiming that she wouldn't make an effective spy because she couldn't keep secrets well. This decision was one of her best, as a career in politics would have been almost impossible if she had been found out to have spied for the GDR.
Fear of dogs
Merkel doesn't like dogs. In fact, she has a fear of them. And this fear came out during a meeting with the Russian president, Vladimir Putin.
In 1995, she was bitten by a dog and ever since has had a fear of them. When she visited Putin in 2007, the president brought his large labrador to the meeting too.
Merkel was clearly rattled as Putin attempted to exert his power over her. Putin has denied trying to intimidate the chancellor, but it has often been used as an example of Putin's attempts to throw his fellow leaders off-guard.
The relationship between Merkel and Putin, however, is one that many look to in order to maintain stability in the region.
While in East Germany, Merkel learnt perfect Russian. And Putin, who was based in Germany as a KGB officer, speaks perfect German. It is thought that this East German connection between the two has produced a unique relationship replicated with no other world leaders.