Germany's Angela Merkel is afraid of one thing - and it's not David Cameron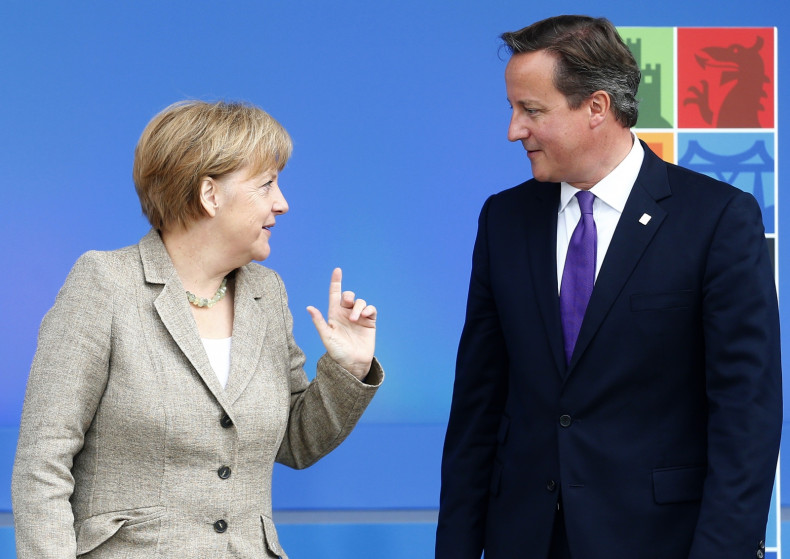 When Angela Merkel travels to London for one-to-one talks with David Cameron, it will be the UK prime minister's last chance to convince the German chancellor that the European Union needs to step back from its fundamental principle of the free movement of people.
The prime minister is facing a close election. Part of his proposition to voters is a referendum on the UK's membership of the European Union (EU). This is because many Tory voters are going to the populist eurosceptics Ukip instead, mostly over immigration concerns. He wants to woo them back.
Cameron desires greater control over migration from the EU. But the EU is founded upon the idea that people can move freely within it, a point made by Merkel when she flatly told Cameron there would be no change in the policy – even if it meant the UK leaving the single market.
Downing Street was coy about what will be discussed during Merkel's visit on 7 January, merely describing it as a "part of a number of European visits to coincide with the commencement of the German presidency of the G7". It may be because what Cameron wants is already a lost cause.
He is trying to convince Merkel that tightening border controls within the EU is in the political interest of those countries battling against the troubling rise of anti-immigrant populism, such as the recent electoral successes of the Front National in France.
The Conservative believes not only will this make the existence of the EU sustainable, it will demonstrate to enraged members of the public that the political elite is listening to their worries about immigration, which may renew some of the lost faith in politicians.
And Cameron, who wants to stay in a reformed EU, will need something to take back to the British public to show Europe can and will change, and that the country is better off in than out. Otherwise the EU, which itself wants the UK to stay, faces losing Westminster.
Cool-headed Merkel 'leads' the EU
Merkel is effectively leader of the European Union (EU) because she runs its largest and most powerful economy. A cool-headed diplomat, she has not only the ears of every EU leader but also those of Presidents Barack Obama and Vladimir Putin.
When the Greeks protested against their country's tough austerity programme, a condition of its bailout loans from the Troika, they blamed Merkel personally for the EU's role in enforcing fiscal reform in Athens, such is her dominance.
She's the biggest ally Cameron needs if he is ever to get the EU reforms he wants, in particular allowing member states of the single market greater control over their borders. Without Merkel's backing, such a reform is impossible.
But Merkel knows the strength of her position. The polls, though narrow, suggest Cameron will only last until May as prime minister when he will probably be replaced by Labour's Ed Miliband.
Labour has said it would only hold a referendum on the EU if there is set to be another transfer of power from Westminster to Brussels. Therefore it would not be worth Merkel making awkward political promises to Cameron on EU reform when he might not even be in power in four months' time.
In any event, she has more character than Cameron and is capable of handling leaders far stronger than him.
Merkel has a fear of dogs, a fact exploited by Putin at a 2007 summit between the two. At a press photo session, Putin planned for his black Labrador to come into the room. Merkel was visibly uncomfortable as it sniffed around her feet. Putin grinned.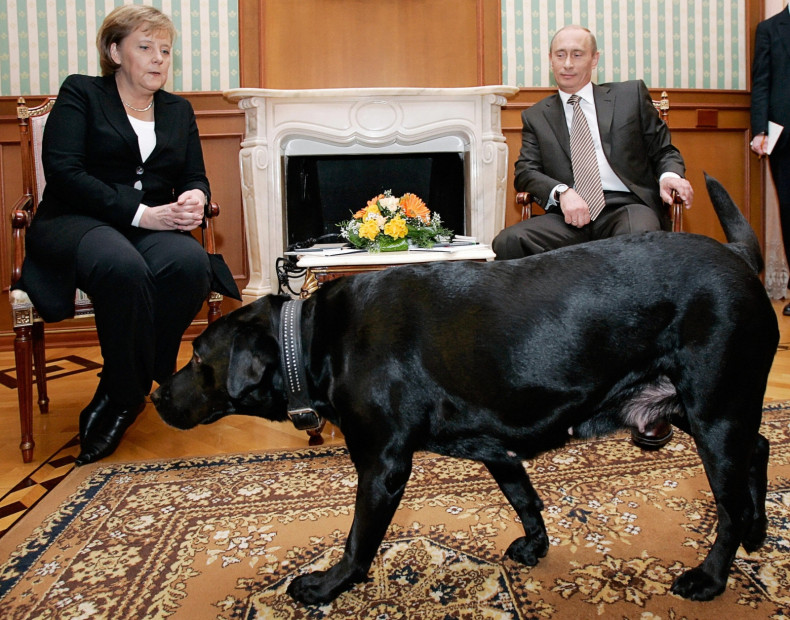 That grin would soon sink into a frown after Merkel, who speaks Russian, gave a withering assessment of Putin and his country off the back of the dog incident: "I understand why he has to do this — to prove he's a man. He's afraid of his own weakness. Russia has nothing, no successful politics or economy. All they have is this."
She has been at the fore of the Western response to Russian military intervention in troubled Ukraine, namely the imposition of financial sanctions and heightened rhetoric against the Kremlin.
Merkel still speaks frequently over the phone with Putin, who is fluent in German and is the only Western leader to have regular dialogue with him, because he respects her, even if he dislikes her.
When it emerged that a US intelligence agency had access to Merkel's phone number, and may have even listened in to her calls, she did not hold back just because it is the most powerful country on the planet.
She compared the National Security Agency to the Stasi, a reference that carries particular poignancy from the mouth of Merkel because she was born and raised in the tyranny of Erich Honecker's East Germany. And she did not just say it to journalists in a press conference, she said it directly to Obama.
If Merkel can handle Putin and Obama, she can handle Cameron. And she does. The pair have an amicable relationship. It has its ups and downs but it is also clear where the balance of power falls. Cameron has friends in Europe and so does Merkel. They like her better.
Cameron will have to win the election in May to keep up the pressure on Merkel and the EU to give him room to move on European migration. Until then, the German chancellor will likely stand firm and wait to see what happens.