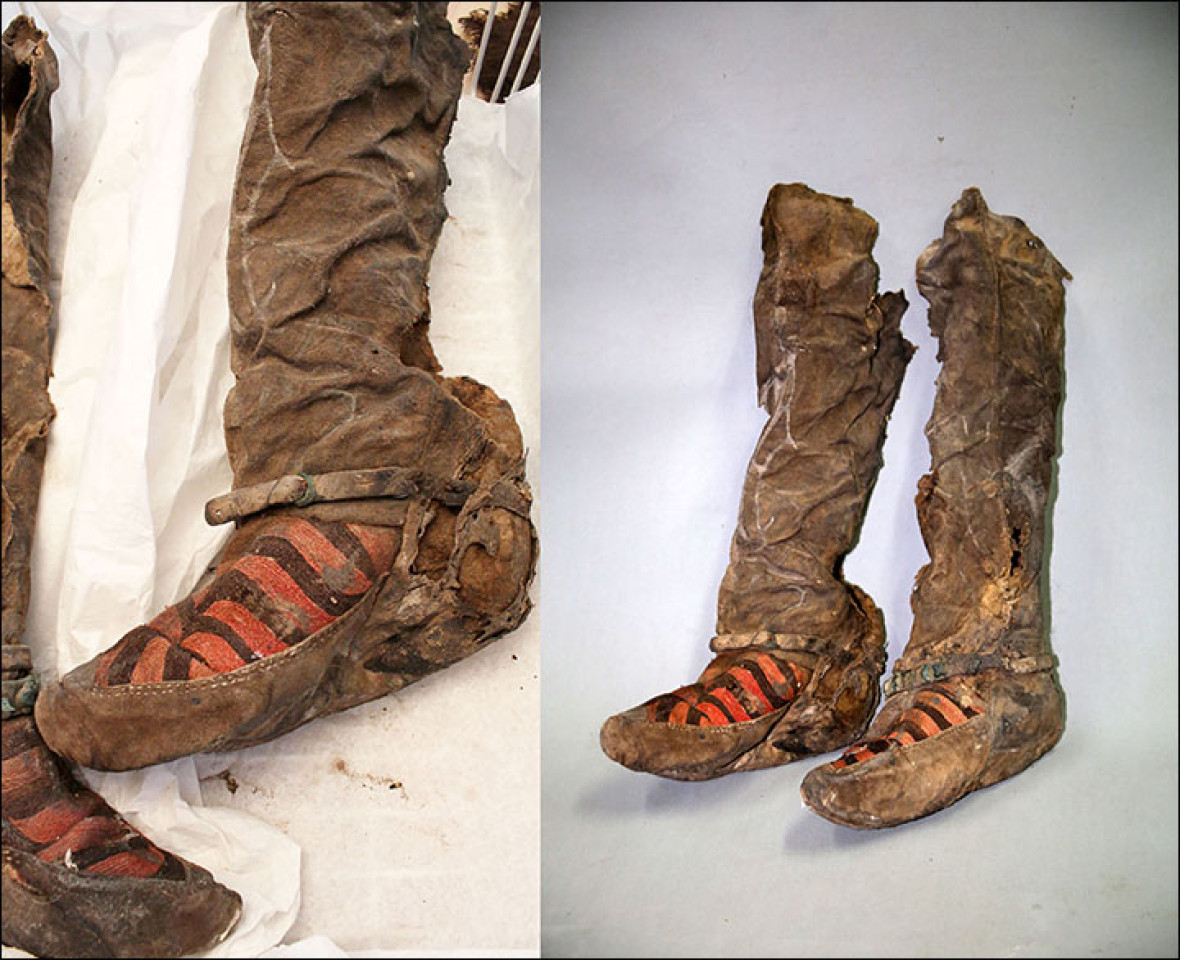 A mummy of what is thought to be a woman who lived more than 1,000 years ago in the Altai mountains of Mongolia and Siberia has been painstakingly cleaned and restored by archaeologists to reveal the detail of her remarkably modern-looking footwear.
The woman's boots were knee high in a striking red and black striped design. On their discovery last year, they were likened to Adidas trainers, with what appeared to be three white-on-black stripes.
Restoration of the boots at the Centre of Cultural Heritage of Mongolia has revealed that they were actually red on black stripes all over the foot, rather than just the Adidas hallmark of three.
"The felt boots are knee length, the soles are leather, and the toecap has stitched stripes in bright red colours. With these stripes, when the find was made public, they were dubbed as similar to Adidas shoes with the three stripes," said Galbadrakh Enkhbat, director of the centre.
"In this sense, they are an interesting object of study for ethnographers, especially so when the style is very modern."
The rare burial is a traditional Turkik burial, according to B Sukhbaatar, a researcher at the Khovd Museum in Mongolia. She is thought to have been a seamstress, as the stitching on her boots was particularly fine and skilful, and she was buried with a sewing kit.
"It is the first complete Turkik burial at least in Mongolia – and probably in all Central Asia," Sukhbaatar said when the discovery was revealed last year. "These finds show us the beliefs and rituals of Turkiks."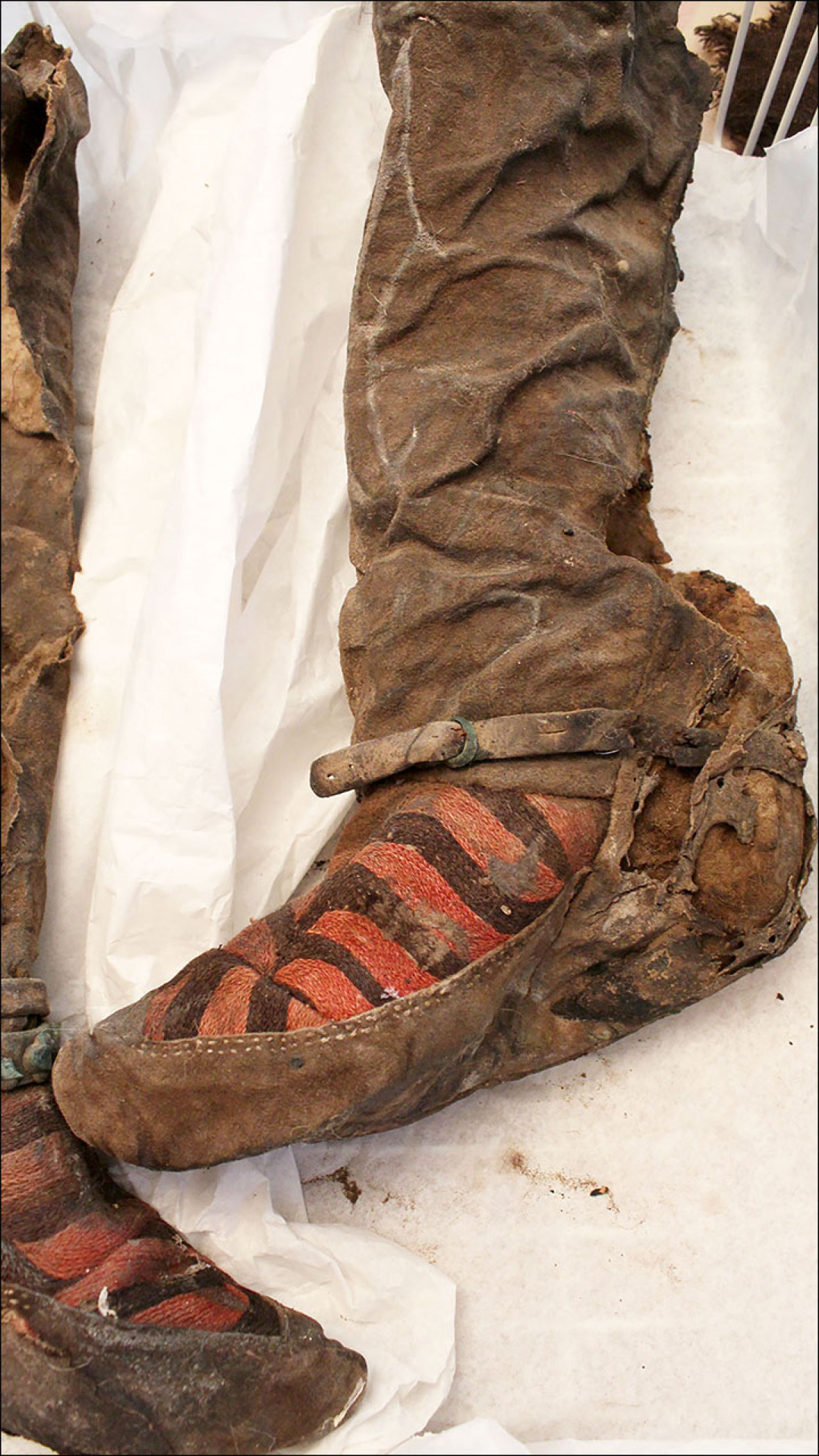 The woman was also buried with four changes of clothes, a clutch bag, a sewing kit, a saddle with mettle stirrups, a sacrificially killed mare and a ram's head, the Siberian Times reports. Her grave was also filled with vases and pots.
The first Turkik people are thought to have occupied the Altai region in about 600 BCE. The mummy is thought to be 1,100 years old, but exact dates have yet to be determined by accurate radiocarbon dating.