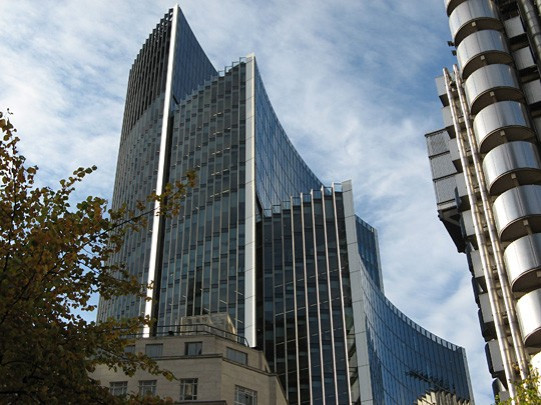 Grieving City workers have led the tributes following the death of a security supervisor who plunged to his death from one of London's tallest skyscrapers.
Kevan Ward, a father-of-one, fell 350ft from the Willis Building's 23rd floor in an apparent suicide.
The 46-year-old, described by colleagues as a "popular and loving family man", is believed to have been suffering depression at the time of his death.
Employees at the global reinsurance broker Willis have set up a tabletop shrine in the building's lobby in Ward's honour. It is decorated with of flowers, candles and a card reading: "In loving memory of Kevan".
They also expressed their condolences and spoke of how much they respected the man who had worked at the company since 1995.
A colleague told the Evening Standard: "He was in charge of security here. He was a good man, he was well-liked and he was a good boss.
"Everyone who works here knew him. It's an awful thing to have happened. My heart goes out to his family."
A fellow security guard said: "He'd come in to work at 6am every day and open up. He was a genuinely nice guy, and a personal friend. The mood was very difficult, everyone is very sad."
Speaking from his Essex family home, the victim's father-in-law, Bob Sheridan, said: "The family are very distressed and upset and wouldn't want to make any further comment than that."
Ward's sudden death came a week after businesswoman Rema Beauty Begum died after falling from the top of the nearby Coq D'Argent restaurant.