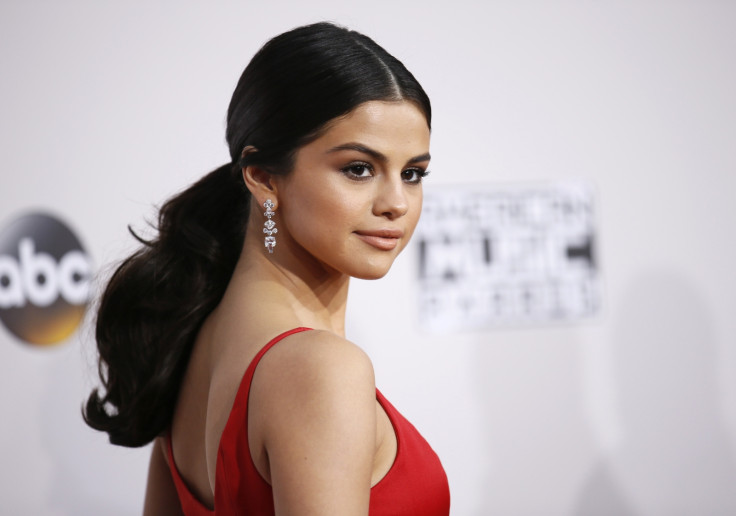 A randy fan of Selena Gomez reportedly attempted to get a phallic-shaped bouquet of flowers delivered to the pop star.
According to TMZ, the 25-year-old singer's security team intercepted the unnamed man who turned up at her San Fernando Valley home on Friday (1 September) "loaded down with random gifts, flowers and even food items."
When her staff filed the police report, law enforcement officials realized that a 24-year-old man matching the description of the intruder had attempted to place an order at a florist hours earlier for a floral arrangement in the shape of a penis to be delivered to the songstress.
An employee blocked the order and reported the bizarre incident to the Los Angeles Police Department after sensing something was amiss.
This is not the first time Gomez has been targeted by a crazed fan. In 2014, she was granted a restraining order against Juan Garcia, who was arrested after being found outside the singer's home and later convicted of trespassing.
This latest intruder, who was likely hoping to woo her, is out of luck because she is currently dating The Weeknd. Earlier in September, the Instagram queen shared a rare snap of her and her beau enjoying date night.
After finally calling an end to her on and off six-year relationship with Justin Bieber in 2015 she vowed to keep her her future relationships private.
''I don't depend on one area of my life to make me happy. It's really important for me to love and nourish my friends and family and to make sure that I never get influenced by a guy. I've wanted to be in a strong head space for years, and I really wasn't," she said.
"Before, I was so young and easily influenced, and I'd feel insecure. You want someone to add to your life, not to complete you, if that makes sense. I'm lucky because he's more of a best friend than anything else."