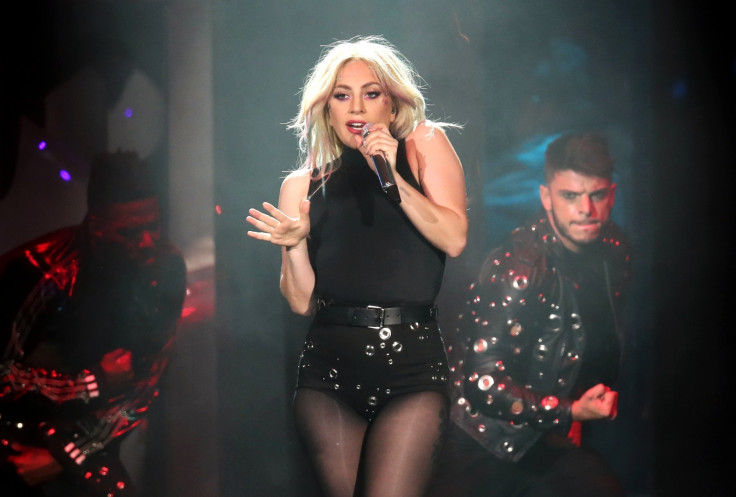 Lady Gaga has quashed any hopes of a reunion with former fiance Taylor Kinney after declaring her love for her new beau, Christian Carino. The pop superstar recently interrupted her concert at New York's Citi Field to gush about her man.
According to Page Six, the 31-year-old singer, real name Stefani Germanotta, praised the CAA talent agent for always having her best interests at heart.
"When I went backstage, Christian was by the stairs making sure I was okay," she told the packed stadium. "The best part about being in love with someone is having them there to catch you if you fall."
Gaga and Carino are believed to have started dating in February, following her headline gig at the Super Bowl Halftime Show. Weeks later, they were spotted indulging in some PDA at a Kings of Leon concert.
Carino represents some of the biggest names in showbiz including Justin Bieber, Amber Heard, Christina Aguilera, Simon Cowell, Miley Cyrus and Jennifer Lopez.
Gaga ended her five-year romance with Chicago Fire actor Kinney back in July 2016. The split came just months after he popped the question on Valentine's Day with a heart-shaped diamond engagement ring . The Bad Romance singer confirmed the news on her Instagram account, telling fans: "He gave me his heart on Valentine's Day, and I said YES!"
Us Weekly recently reported that their split was as amicable as they come and the pair remains as close as ever. "Gaga and Taylor Kinney are still very close, but they are only friends," a source told the publication. "Gaga and Taylor talk or text every single day and meet up when they're in the same city, but nothing romantic is happening between them."
The Born This Way singer is expected to bare her soul like never before in a forthcoming HBO documentary. A source teased the project, telling The Sun: "This the first time Gaga has offered no-holds-barred access like this. And the past 12 months have been huge for her.
"She made her comeback with her fifth album last October, split from her fiance Taylor Kinney and broke into the acting world with American Horror Story. The film will cover all these pivotal moments in a very candid fashion. They had hoped to have the film ready in time to premiere at Cannes Film Festival in May but it took longer than anticipated."