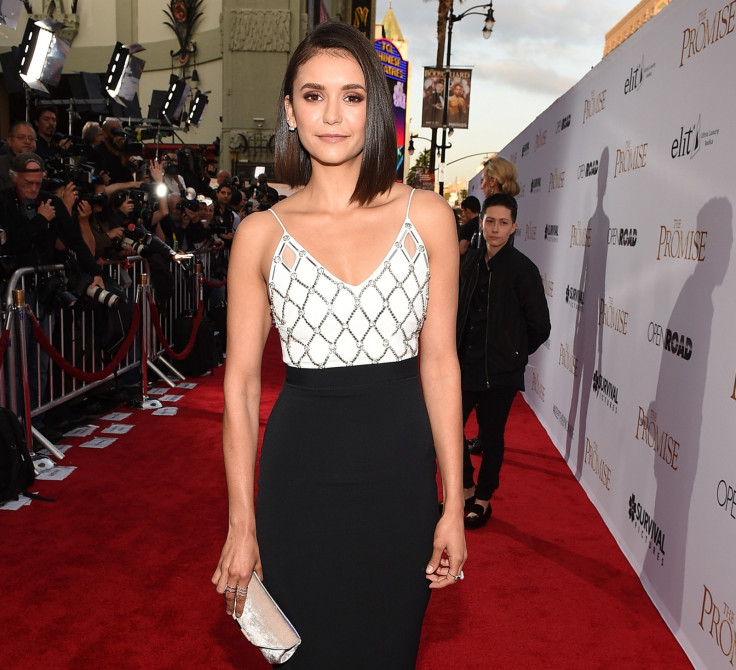 Nina Dobrev turned back time and threw a 1980's-themed lake party over the Labour Day weekend, and was joined by several celebrity pals, including John Stamos and Chord Overstreet.
The Vampire Diaries star shared on Instagram a sexy wet photo of herself, flaunting her fit body in a very '80s high-waisted pink and blue bikini with Stamos. The 54-year-old actor is wearing a T-shirt of himself as Uncle Jessie ( from Full House) along with a fishnet top, pink shorts, neon purple leggings, and a sweat band.
She captioned the pic, "Wanna know how we say hello to someone in the sacred language of "Lake"? By throwing someone IN the lake. Welcome John. So happy you could join us. #LaborDayLakeLife #80sNeon#LetsGetPhysical @johnstamos"
Fans are loving Dobrev's amazing body and took to the comments section to gush about her. A fan of the Vampire Diaries star wrote, "She got ripped," another asked, "What on earth is your workout routine?! You look amazing!"
A follower of Dobrev said, "I'm sorry... but your body is ridiculous!!!! You look amazing," another nearly screamed, "Ninaaaaaaaa I love you you are my idol."
"You are a goddess," wrote a fan of the 28-year old actress. Some fans found Stamos wearing his own face in his t-shirt hilarious. A user commented, "John Stamos wearing a John Stamos tshirt? NICE LOL."
"John Stamos wearing a shirt of himself in the 80's in 80's garb is perfection!" reads another comment. A fan of the Grandfathered star was apparently shocked seeing the photo of them together and shared, "Do you have any idea how much I freaked out with this photos? John is my childhood crush, I totally love him, OMG!"
Dobrev also showed off her love of the decade in several fun posts with the gang on Instagram.
Alongside a group photo, she wrote, "Adult summer camp 80's edition. Because... why not? #LaborLakeLife. We had an 80's Neon themed party because the 80's were the best years (they're the best because we were all born in them... duh) Well, not Lane or Maverick. But they've been hanging out with us long enough that we've aged them by corruption and association.
#LetsGetPhysical."