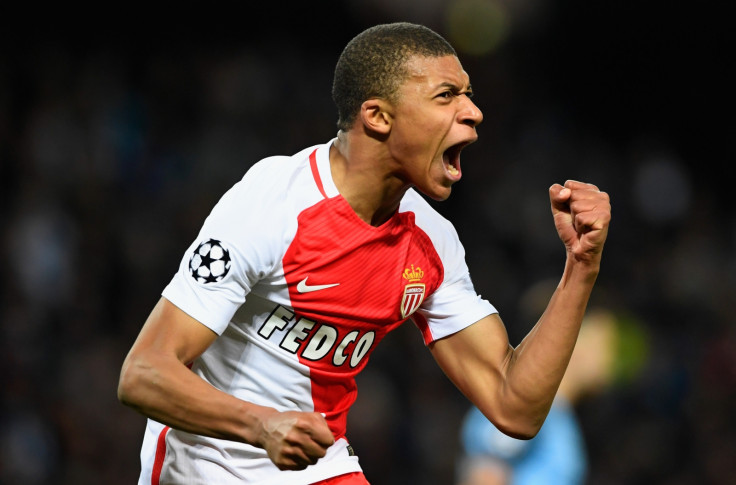 Sergio Ramos has encouraged Real Madrid to snatch the much-coveted Kylian Mbappe, claiming that the "doors" of the Santiago Bernabeu are always open to the best players. Arsenal, Paris Saint-Germain and Manchester United have been linked with the Monaco starlet in recent days but Los Blancos' captain has said that Mbappe will be "welcome" at Zinedine Zidane's side.
Mbappe, 18, is expected to be one of the main actors in the coming summer transfer window after enjoying an impressive campaign with Monaco.
The France starlet only made his Ligue 1 debut for Monaco in December 2015 but has netted 19 goals and provided 11 assists in 32 appearances this season, being rewarded by Didier Deschamps with a first call-up to the French national team.
Arsene Wenger recently revealed that Arsenal were monitoring the youngster's development, while recent reports in Spain said both Real Madrid and Manchester United are ready to battle for his services.
Jose Mourinho is said to have earmarked his signing as a priority ahead of the 2017-18 campaign and Spanish radio station Cadena Cope reported last week that Monaco had already rejected a €110m (£95.5m, $119m) bid from United as they believe his price is only going to increase in the near future.
Real Madrid president Florentino Perez later refused to rule out a move to the Santiago Bernabeu, saying that "everything is possible" when asked whether he saw the club's future attack as being a French duo of the Monaco starlet and Karim Benzema.
Ramos doesn't expect the president to ask him his advice on whether to sign Mbappe, but has made it clear that the player would be more than welcome at the club.
"I do think the president [Florentino Perez] will call me to consult me about his signing but the doors of Real Madrid are always open for the best players," the Real Madrid captain said in a press conference ahead of the friendly between Spain and France.
"If Mbappe comes we will welcome him with all the affection, as we always do with the new players who arrive. But right now it's a lack of respect for those in the squad to get us talking about others who are not from the club."