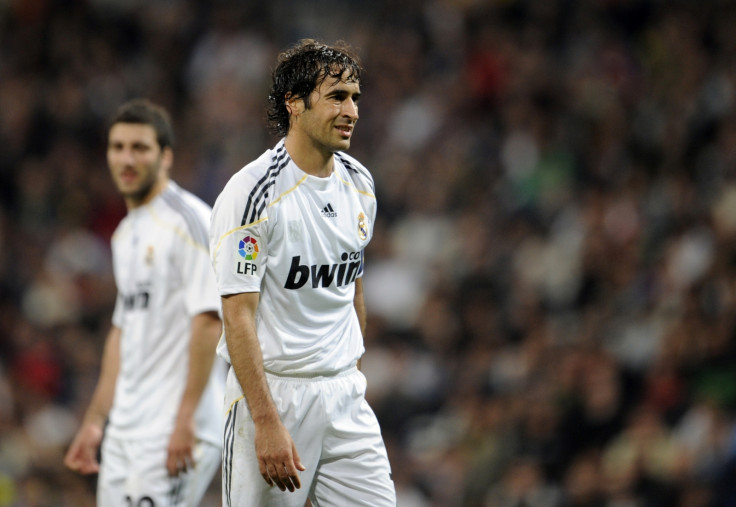 Real Madrid legend Raul has refused to rule out a shock future with Barcelona. Yet, the Spanish icon has made it clear that his preference would be to return to the Santiago Bernabeu at some point.
Raul is considered one of the greatest players in Real Madrid history. He spent 16 seasons with Barcelona's arch-enemies, winning 16 major trophies in the process – including three Champions Leagues and six La Liga titles.
The former Real Madrid striker was expected to hang his boots at the Bernabeu, but in the summer of 2010 surprised all when decided to leave his childhood club and join Schalke 04.
He later continued his career with Al-Sadd in Qatar and at New York Cosmos before announcing his retirement in 2015.
Raul has since worked as an ambassador for La Liga in the US, but everyone expects for him to return to Real Madrid at some point – either as a manager or in another role.
However, asked by Sport whether he could consider a future at Barcelona, he surprisingly replied: "I like to take things step by step. The first thing is to go back home, which is to Real Madrid, when the moment is right. But this is football and you can never say that I will not do this, or do that."
Raul also works as a pundit on Spanish TV, with some Real Madrid fans criticising him in recent times for being too soft on Barcelona.
But Raul said: "Controversies? I was at Madrid for 17 years and nobody can doubt my Madridismo. My conscience is clear. Another thing is when you are talking about football and analysing it, for example, what Barcelona have done in recent years – it's fair to say that they have done well."
The Spaniard is currently enjoying his position as La Liga ambassador but also admitted that his idea is to return to Real Madrid at some point – although he is yet to decide whether to do it as a manager or with other role.
"Everyone asks me if I will return to Real Madrid. The people should know that that is my home and sooner or later I will return there," Raul confirmed.
"I don't know if my future is on the pitch or in an office. I haven't decided if I want to head towards the coaching world or if I have a profile better for an executive role. I don't know yet."
It has been said that Raul's main reason for quitting Real Madrid in 2010 was due to his bad relationship with Florentino Perez and that he so won't return to the club until the president steps down.
But Raul explained: "If Florentino Perez is president or not has nothing to do with my return to Real Madrid. The moment simply hasn't arrived yet. When it comes, if Perez is there or not, I can return to Madrid if they want me."
Meanwhile, Raul gave more ammunition to his Real Madrid critics when refused to say that current Ballon d'Or Cristiano Ronaldo is better than Lionel Messi.
"They are two unique players and in truth I think they're at the same level," Raul said. "I don't like comparing them by their titles. In my ranking they would both be in the top five [all time]."