In celebration of those who work behind the scenes at Westminster Abbey, Getty Images photographer Gareth Cattermole has taken a collection of portraits of people who work in the Gothic abbey church in London's City of Westminster. The photos were taken in the medieval triforium, a shallow arched gallery located above the nave of the abbey, which is currently being converted into a museum and gallery. The space will be The Queen's Diamond Jubilee Galleries and will open in 2018.
These portraits are part of the first public appeal that Westminster Abbey has made in 30 years, helping launch the #makehistory campaign to raise the remaining funds for the galleries. The pictures will be shared on the Abbey's social media channels accompanied by short stories told in the individual's own words and aim to inspire the public to donate to the galleries.
IBTimesUK presents a selection of portraits taken by Cattermole, of those who work behind the scenes of the one of the UK's most notable religious buildings:
Joe Goodbody has been a stonemason at Westminster Abbey since October 2004:
"We have a responsibility to maintain the authenticity of the historic stonework."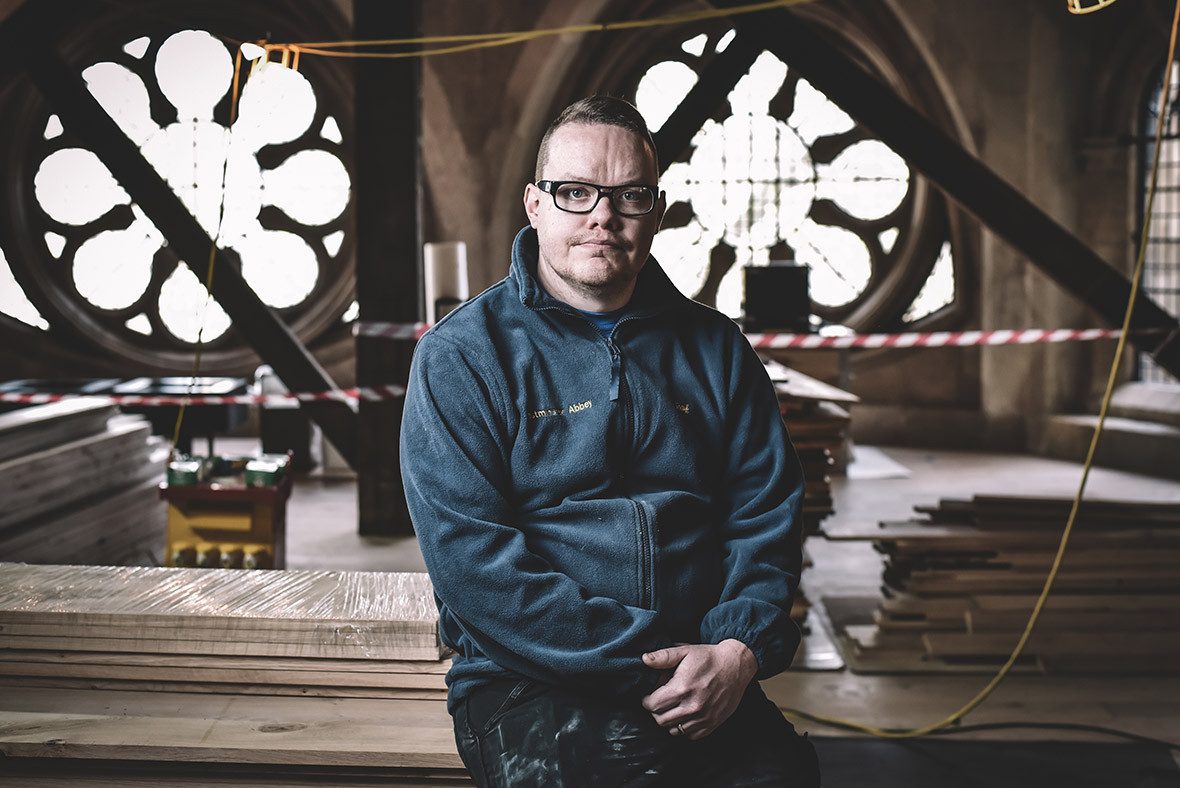 Wolter Nicolai Hewett has been a heritage cleaner at Westminster Abbey since June 2015:
"It's hard work but rewarding, you know its going to impact the Abbey for years to come."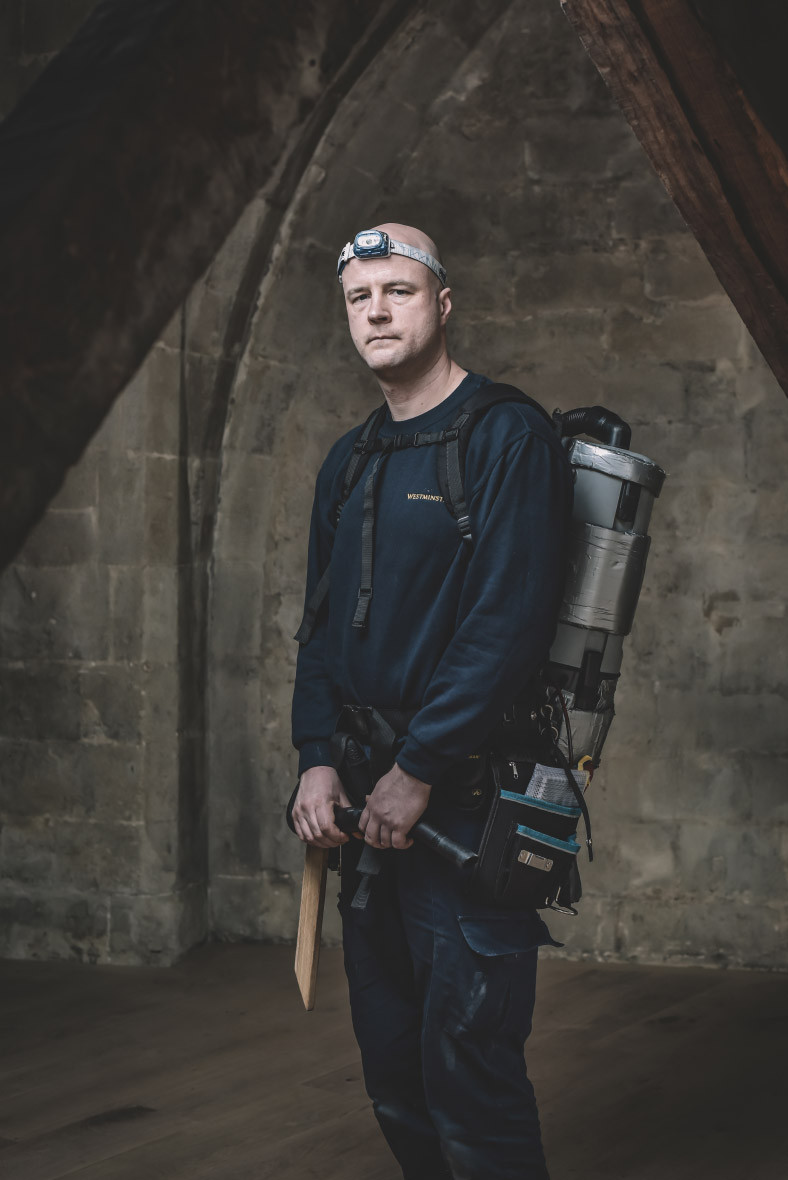 Kevin Oultram has been site manager for Daedalus Conservation working at Westminster Abbey for 2 years:
"There really isn't a more spectacular building to work on."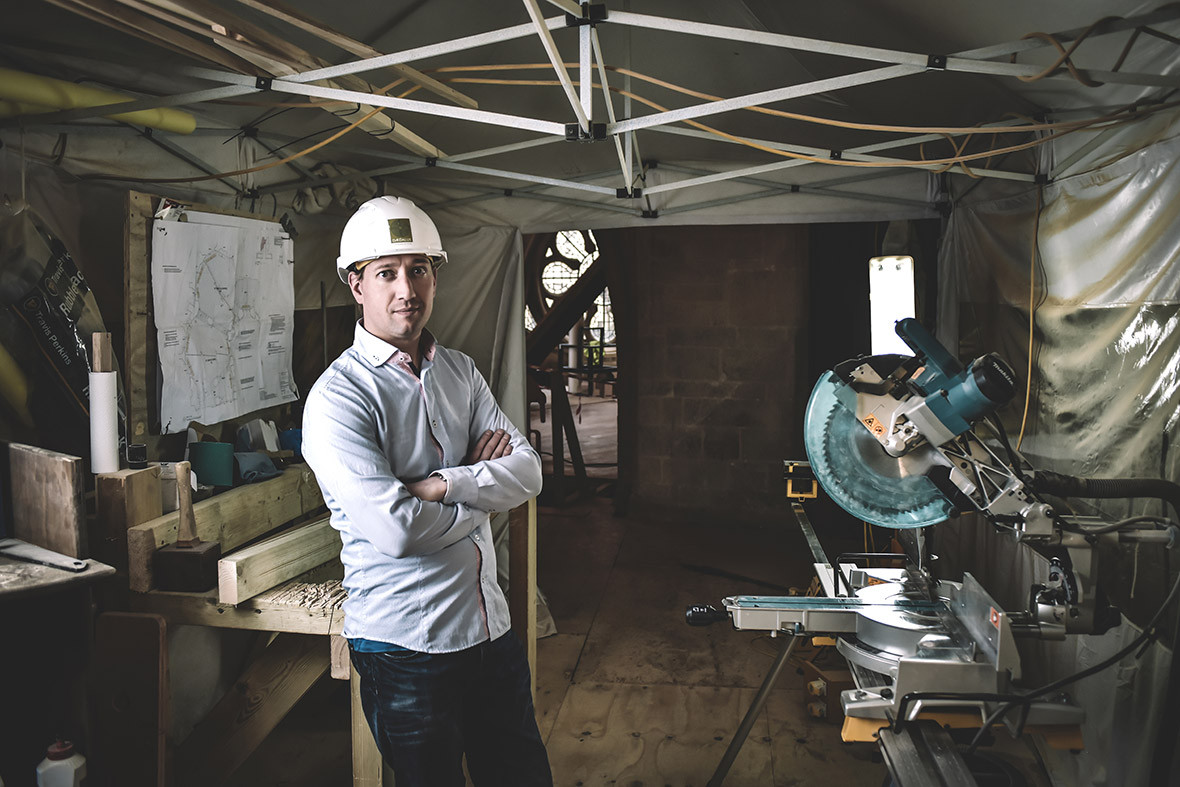 Tim Boal has been a gardener at Westminster Abbey since February 2015:
"Its a real privilege to be part of it, I can see myself working here forever."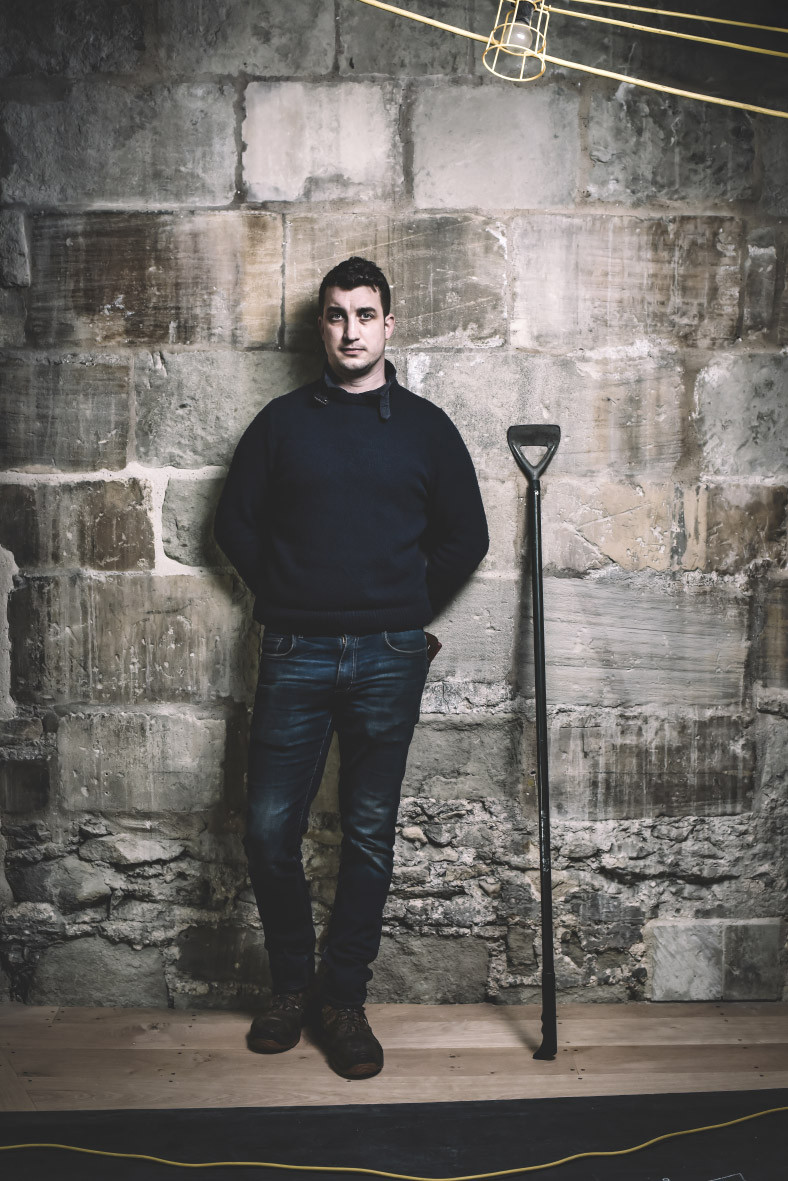 Vanessa Simeoni has been head of conservation since September 1999:
"It is painstaking work that requires a love of the building."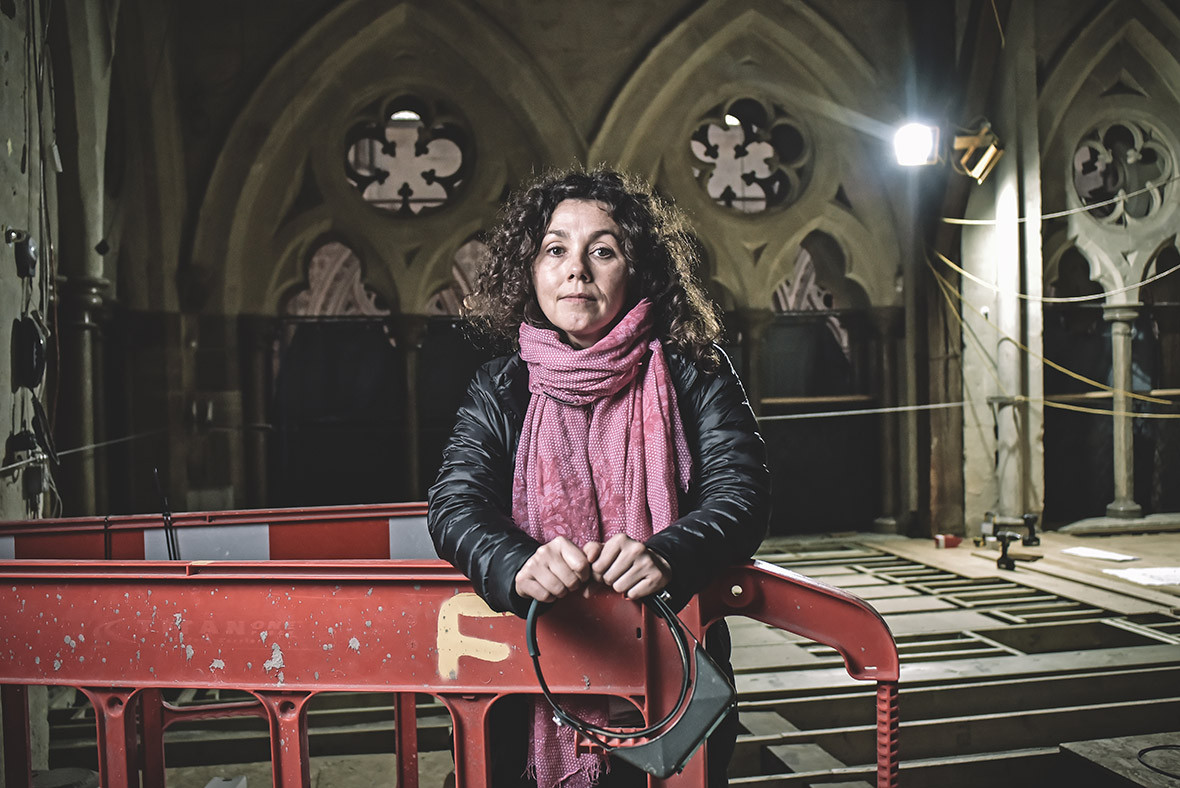 Eric Asobayire has been a beadle at Westminster Abbey since June 2010:
"When I'm locking up there's always a moment when I look up and see something I've never noticed before."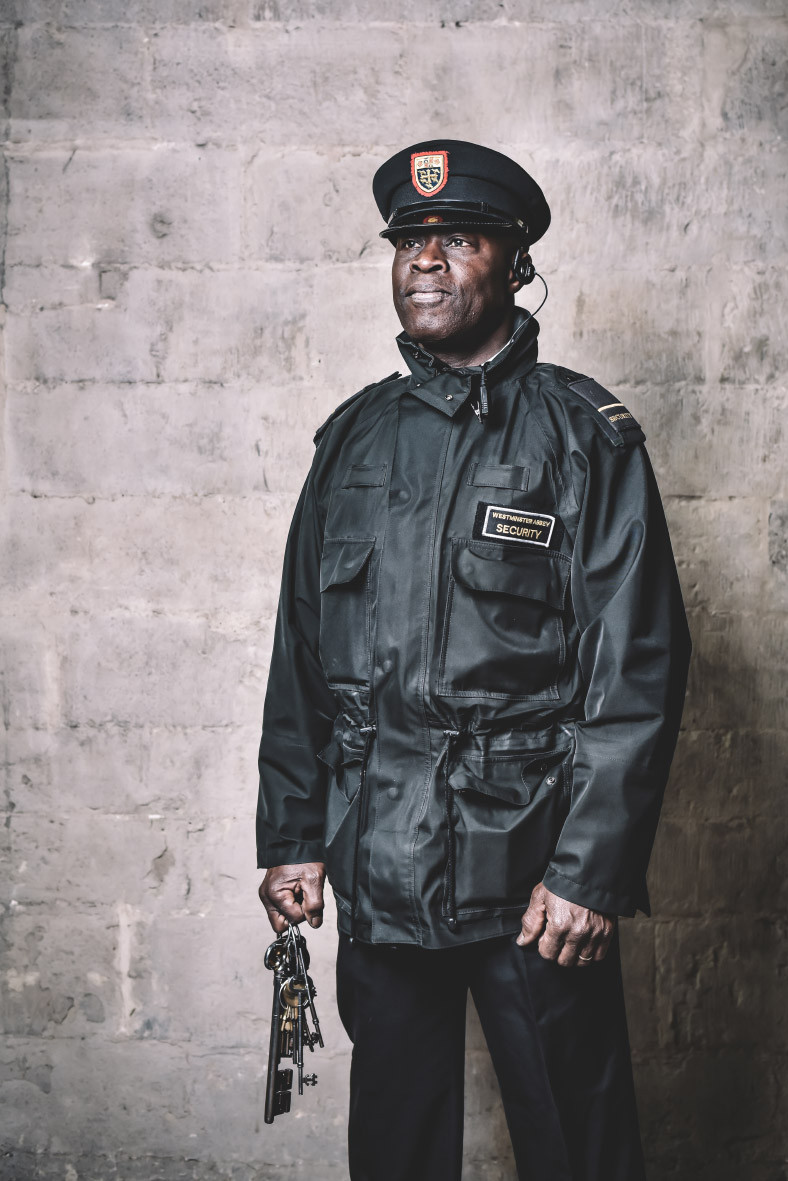 Alex De Torres has been an abbey marshal since June 2016:
"I take such pride in working here, its a beautiful place."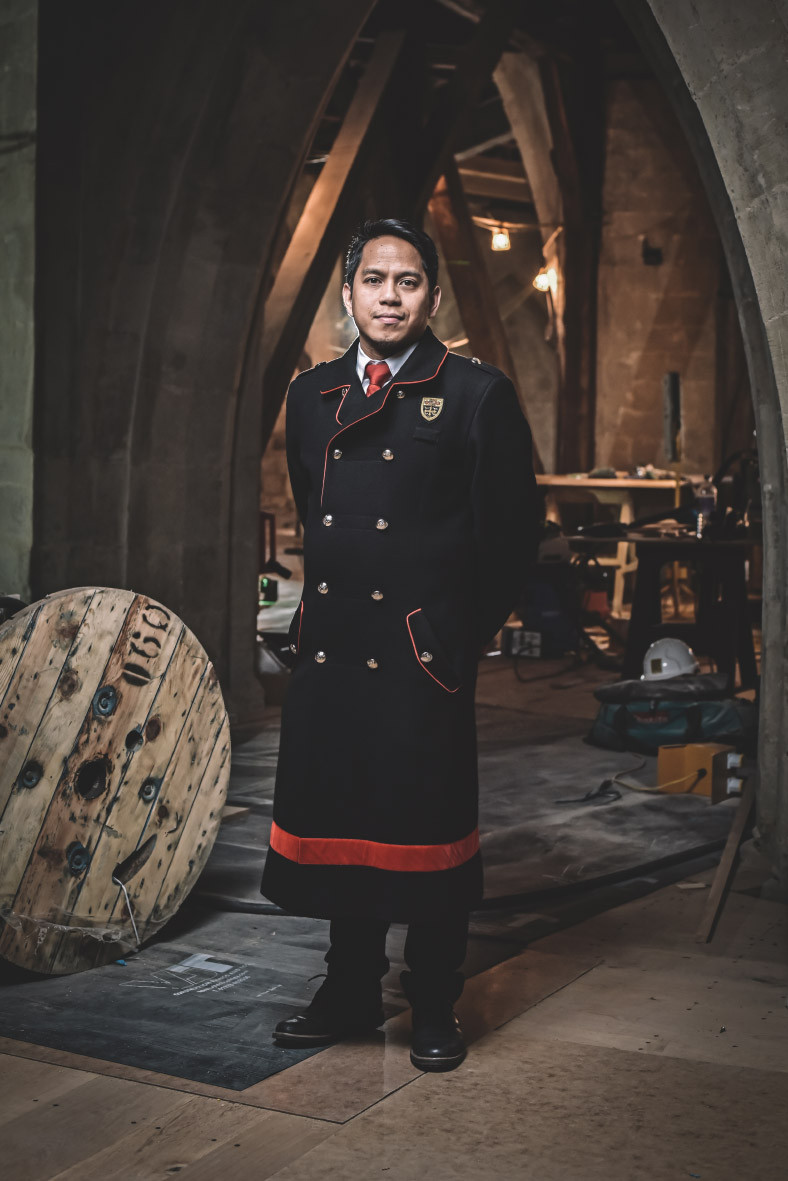 Pamela Carrington Rectors has been secretary of St Margaret's since March 1986:
"I've been in love with the Abbey for a long time."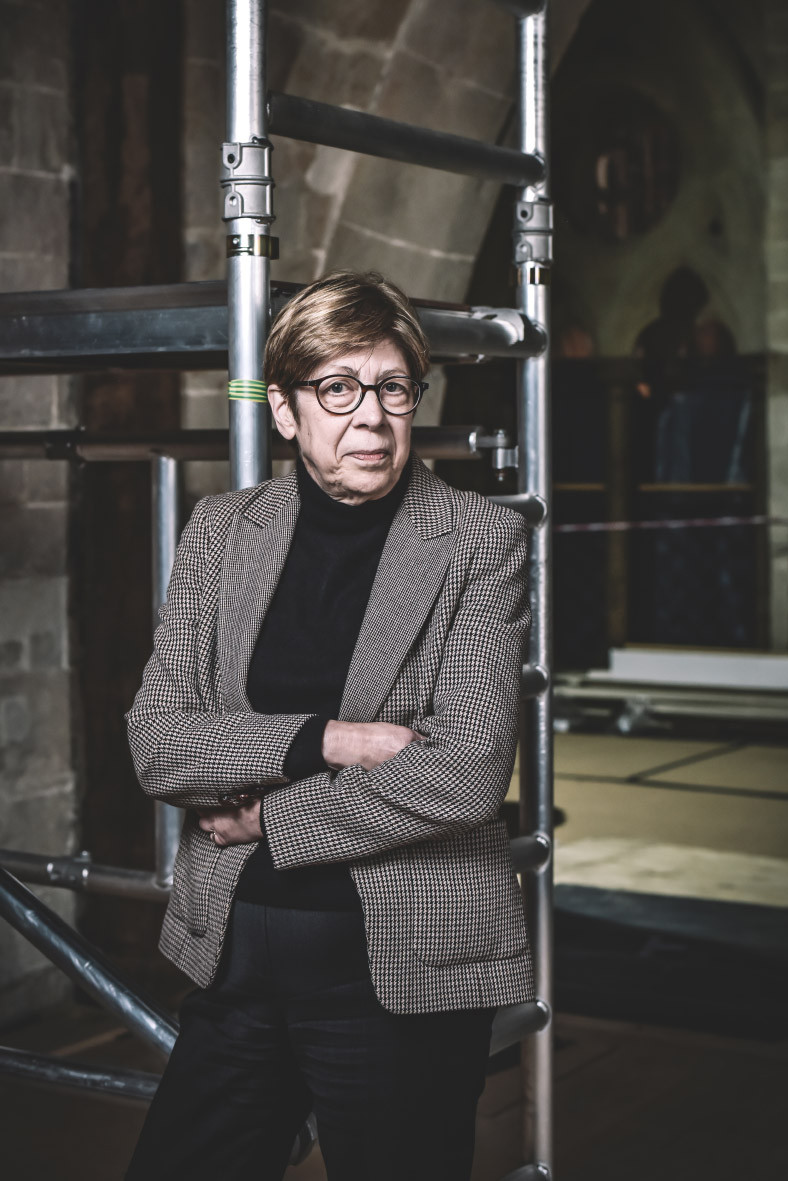 Valerie Humphrey has been director, Westminster Abbey Foundation since January 2008 :
"Here, I feel like I'm making a part of history."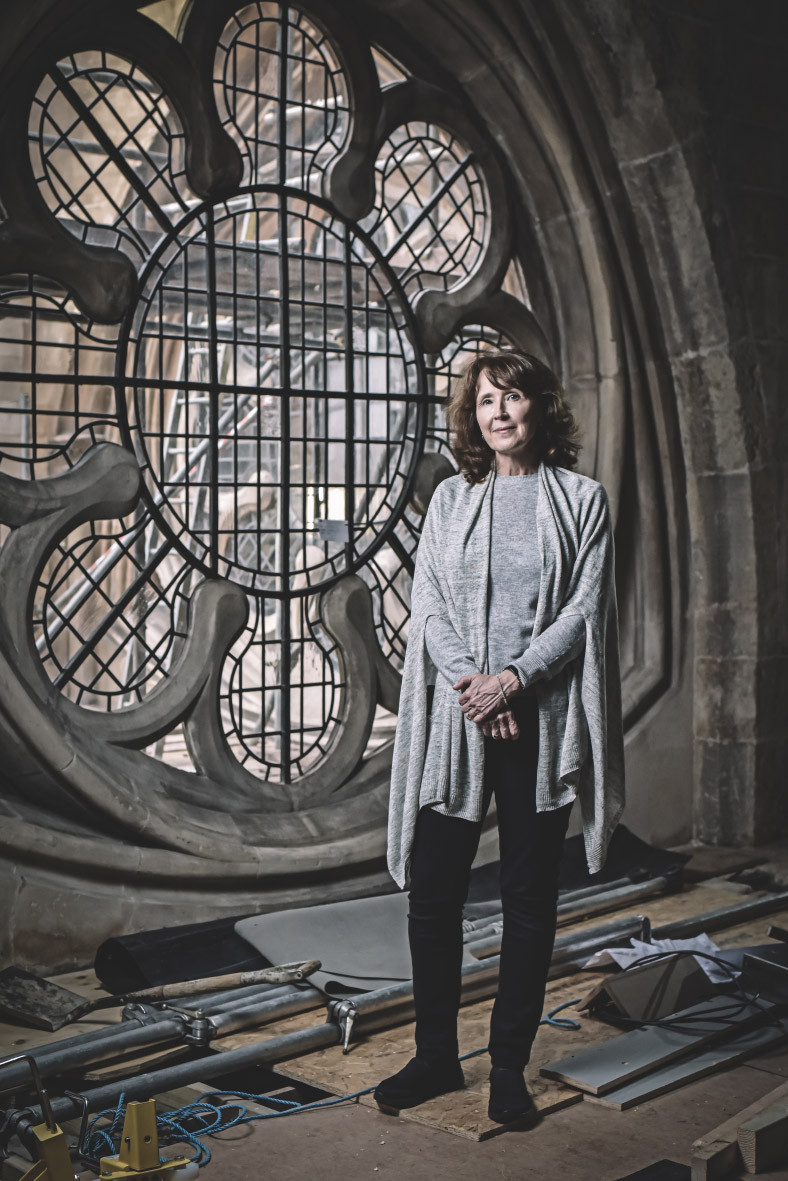 Prashant Kumar has been a web developer at Westminster Abbey since January 2016.
"It presents a new challenge every day – having the technology in place to keep the Abbey functioning."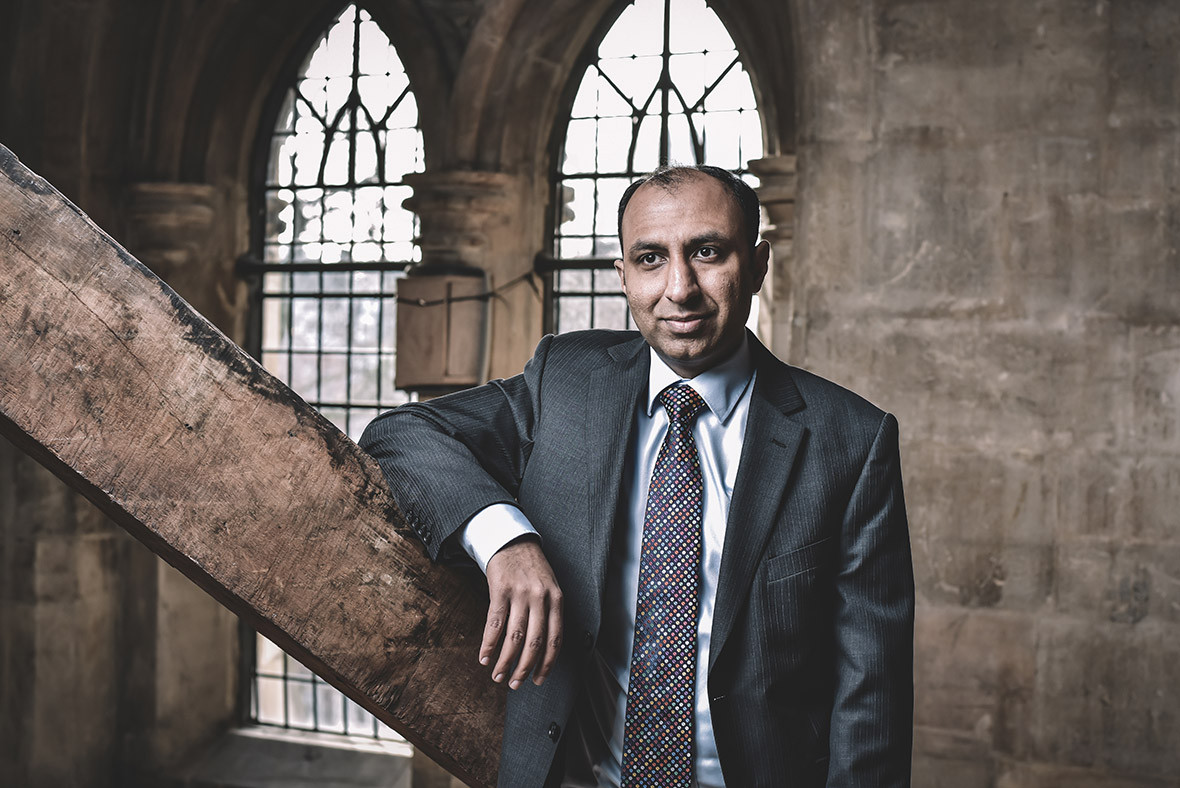 Matthew Payne has been keeper of the muniments since April 2012.
"It's one of the loveliest things – looking after the archives in the historical setting."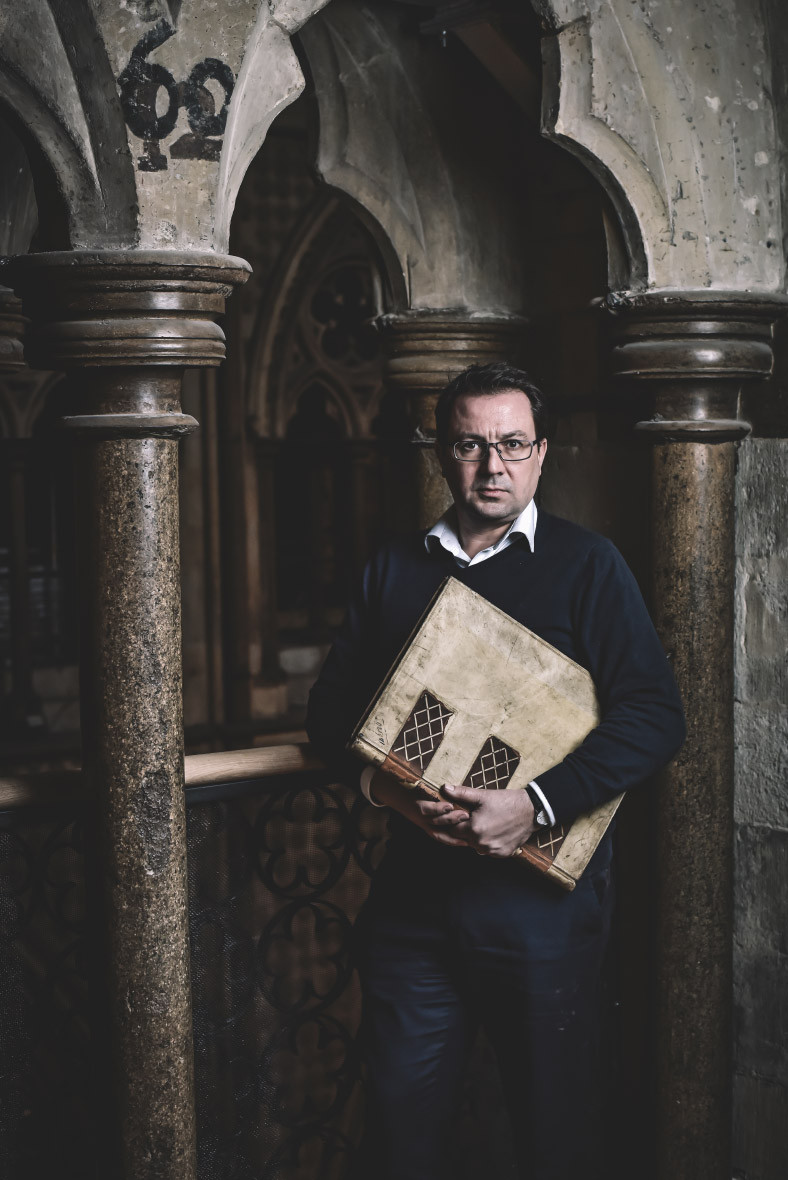 Christopher Stoltz has been a minor canon at Westminster Abbey since April 2014:
"One of the most interesting things is the sheer volume of people you meet and get to know."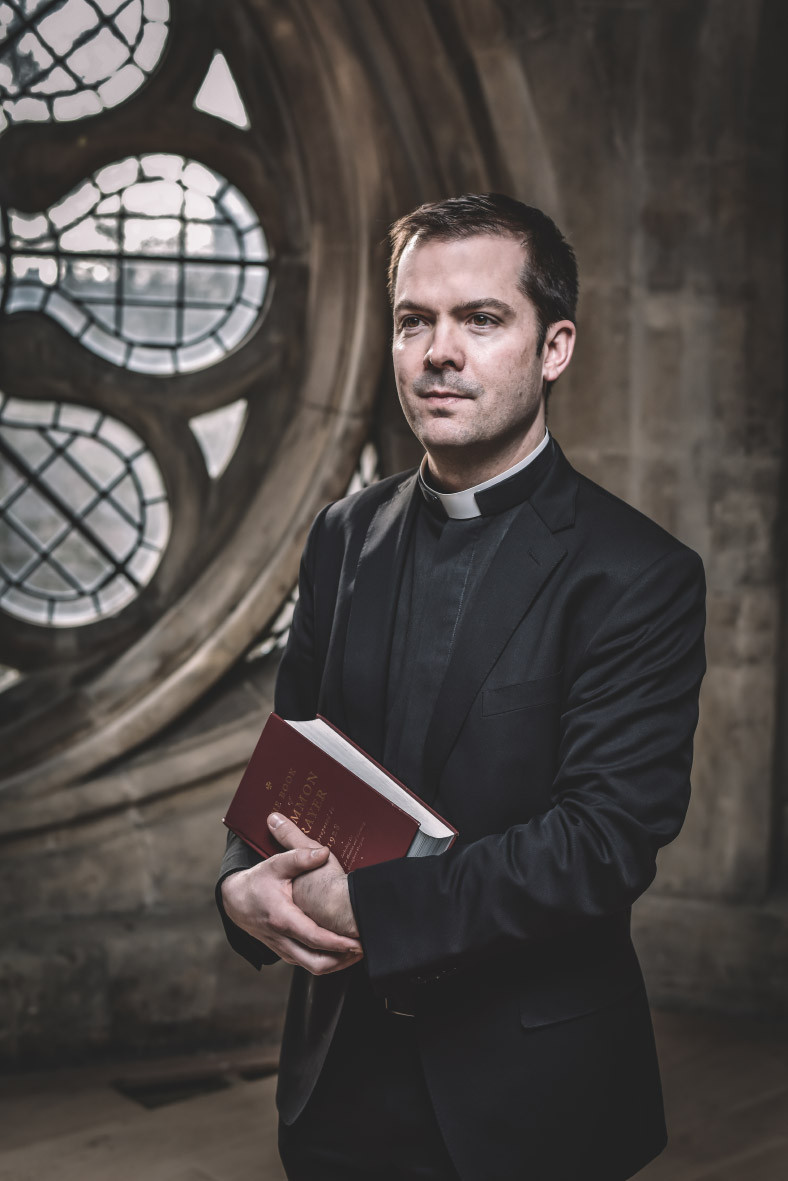 Martin Castledine has been the dean's verger since February 2003:
"The abbey really is at the heart of the country and its history."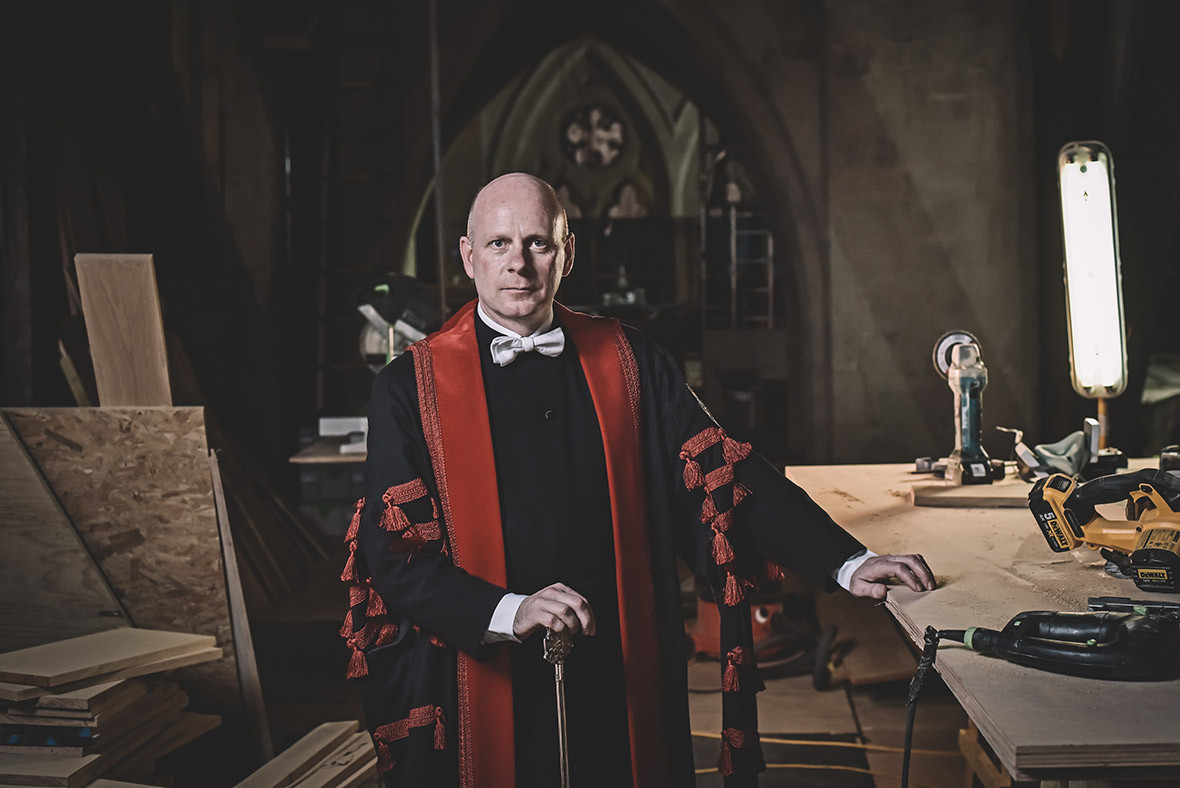 Orlando is head chorister at Westminster Abbey:
"There's a special atmosphere when you walk into the service."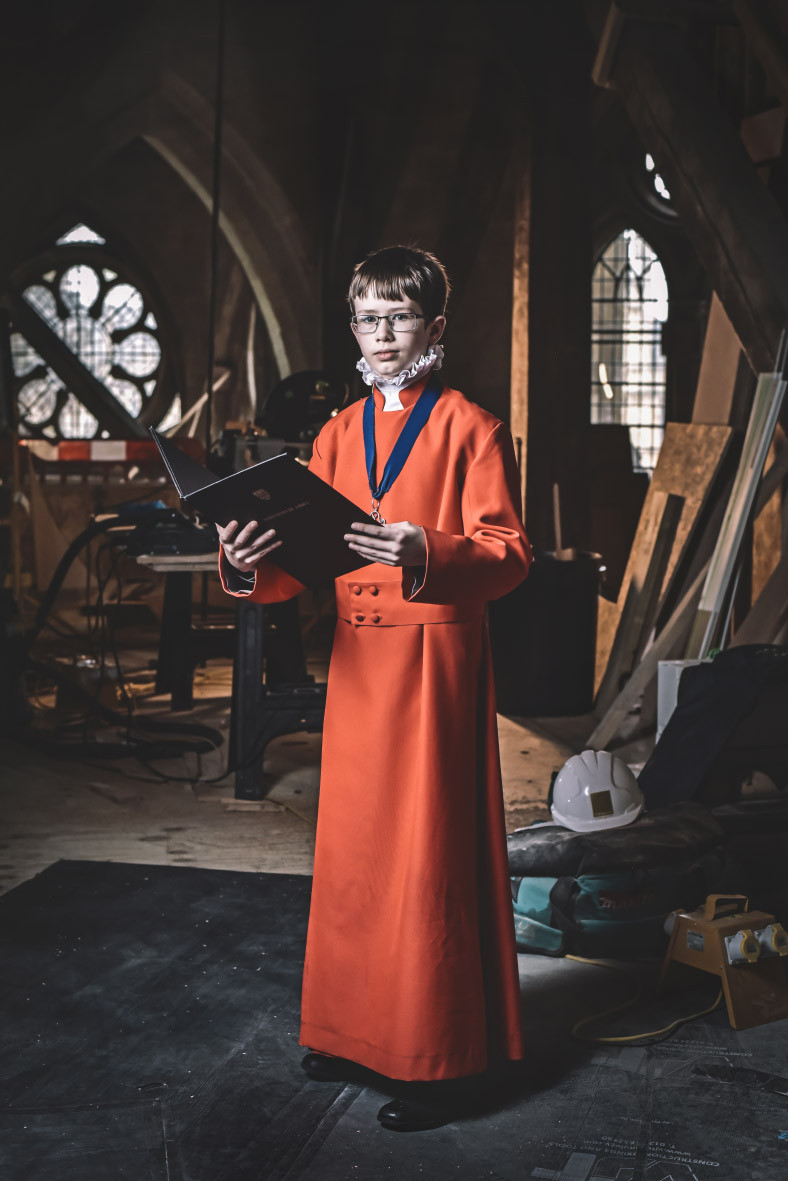 Gerlinde Aigner has been an abbey marshal since May, 2012:
"Visitors come from all over the world and it can be incredibly moving."