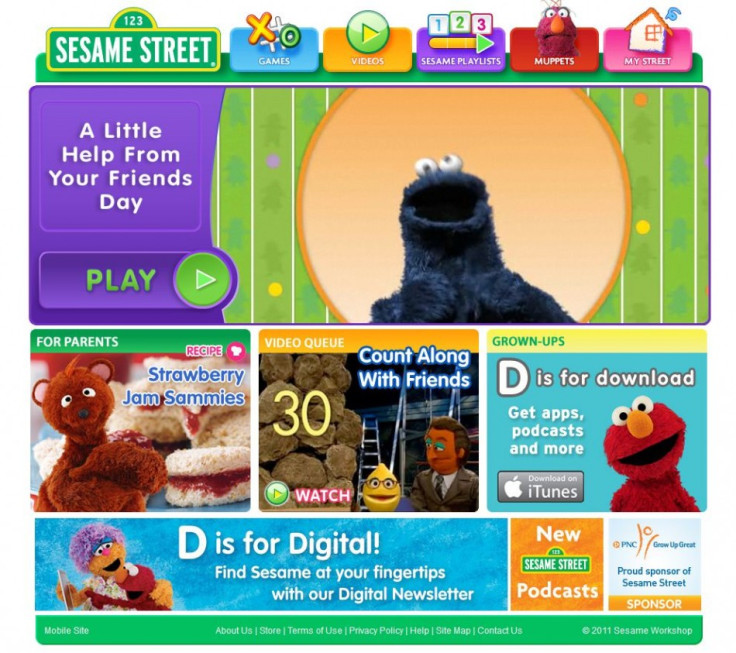 Sesame Street's YouTube channel was taken by previously unknown hacker, 'Mredxwx' who uploaded pornographic videos, which resulted in the account being banned.
A YouTube member named Mredxwx denies any foul play on his part, claiming someone else using the pseudonym must have hacked the account.
Two messages were posted alongside the adult content, the first saying "I'm Mredxwx and my partner Mrsuicider91 are here to bring you many nice content! Please don't let Sesame Street to get this account back kids." The other asked: "Who doesn't like porn kids?"
Sesame Street's YouTube account has over 140,000 subscribers and its videos have been watched nearly half a billion times. The number of people who viewed the pornography is unknown, but the problem is thought to have been dealt with in less than 20 minutes.
Google - who bought YouTube in 2006 - said in a statement: "YouTube's Community Guidelines prohibit graphic content. As always, we remove inappropriate material as soon as we are made aware of it."
The only Mredxwx on YouTube posted a video statement to his account that read "I did not hack Sesame Street. I am an honest YouTuber. I work hard to make quality gameplay videos and most important I respect the community guidelines."
In May 2010, the Jonas Brothers and other Disney icons had adult films thrown in with their own videos, in that incident YouTube removed hundreds of adult videos.