'Escape from Kevin Spacey's basement' joke made in Family Guy years ago
Creator Seth MacFarlane also made a joke about Harvey Weinstein at 2013 Oscars.
The work of Family Guy auteur Seth MacFarlane has once again been credited with casting a spotlight on Hollywood's seedy underbelly, after a 2005 clip re-emerged of the character Stewie Griffin hinting at allegations of underage misconduct against Kevin Spacey .
Following claims that Spacey made sexual advances toward actor Anthony Rapp when the latter was just 14, a clip from the season 4 episode of the comedy, entitled Don't Make Me Over, is doing the rounds on social media.
In the clip, a naked Stewie runs through a crowded shopping mall screaming: "Help me I've just escaped from Kevin Spacey's basement."
One Twitter user tweeted: "Seth Macfarlane wrote this joke in 2005. How many more are victims of yours?"
MacFarlane was the same man who cracked a joke alluding to Harvey Weinstein's behaviour around women at the 2013 Oscars.
He told the star-studded crowd: "Congratulations, you five ladies no longer have to pretend to be attracted to Harvey Weinstein."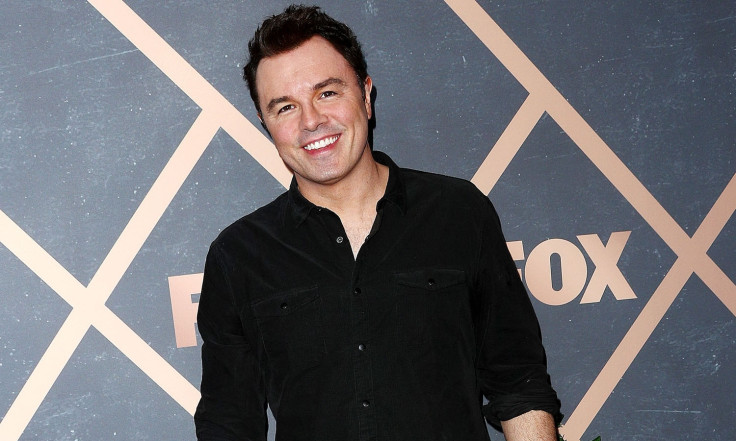 Shamed Hollywood producer Harvey Weinstein has been hit with allegations of sexual harassment and assault by more than 30 women including Rose McGowan, Cara Delevinge, Kate Beckinsale and Gwyneth Paltrow. While he has apologised for his past inappropriate behaviour, he denies allegations of non-consensual sexual activity.
After the clip went viral MacFarlane explained that the joke came from a "from a place of loathing and anger" after his Ted co-star Jessica Barth confided in him about her experience with Weinstein.
"In 2011, my friend and colleague Jessica Barth, with whom I worked on the Ted films, confided in me regarding her encounter with Harvey Weinstein and his attempted advances," he wrote in a statement on Twitter.
"She has since courageously come forward to speak out. It was with this account in mind that, when I hosted the Oscars in 2013, I couldn't resist the opportunity to take a hard swing in his direction."