Microsoft is developing a 7in version of its Surface tablet that may be related to a gaming tablet, the so-called "Xbox Surface", which is also rumoured to be in development.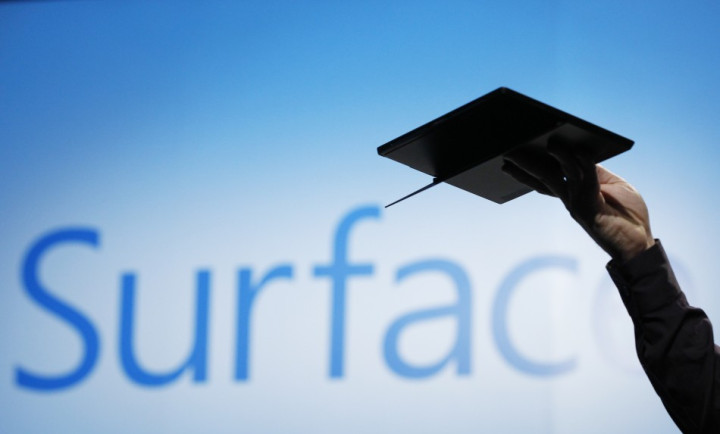 Though not originally part of Microsoft's strategy, the company is thought to be developing the 7in Surface in response to the growing popularity of smaller tablets.
Quoting people familiar with the company's plans the Wall Street Journal reports that Microsoft is developing the 7in Surface to combat the smaller tablets being offered by Google, in shape of the 7in Nexus and Apple, with its 7.9in iPad mini.
However, the smaller Surface may also be related to a dedicated gaming tablet that Microsoft has been thought to be working on. In June, 2012, ahead of the announcement of the Surface tablet itself, a list of specifications for "Xbox Surface" was leaked, detailing a 7in device that would support up to four wireless game controllers.
Later, in November, more sources said development on the "Xbox Surface" was in the initial planning stages and that the 7in device would include high-bandwith RAM specifically designed for gaming tasks and would run a custom version of Windows rather than a full verison Windows 8. The sources also said that the details leaked in June of the same year were "accurate."
Microsoft already has something of a gaming tablet in the form of its Smartglass app, which allows players to control the Xbox dashboard using their smartphone. It's possible that the Xbox Surface tablet will also work in conjunction with the Xbox console itself as increasingly hardware develops look more towards second-screen gaming.
Nintendo's Wii U is based entirely around its two-screen setup, allowing players to control certain aspects of games using a smaller touchscreen on the Gamepad controller. Sony has also said that second-screen gaming will be a focus in the future, announcing that its upcoming PlayStation 4, due out in late 2013, can be controlled using the handheld PS Vita.