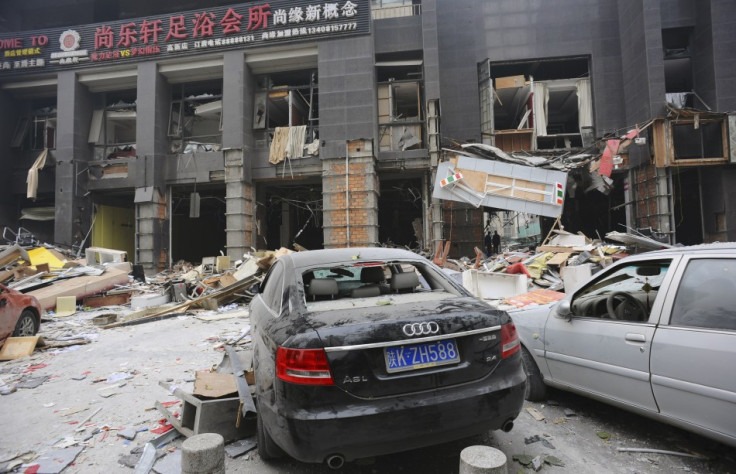 An explosion has rocked Xi'an , capital of north-west China's Shaanxi province, according to reports. Around seven people were killed and 19 others injured, AFP has reported.
A spokesperson with the city's fire prevention bureau said that the blast occurred around 7.30 am at Jiatian International Mansion, a commercial building in the outer Gaoxin District.
He also added that the victims hadn't been identified as yet and the injured people were being treated at the Gaoxin Hospital and the Provincial People's Hospital.
Fire control authorities had sealed off the area fearing more blasts. Reporters were denied access to the affected areas.
The reasons for the explosion are not clear yet, but witnesses claimed that it was a gas explosion on the first floor of a restaurant .
The blast damaged many cars and its effects were seen up to 3 kilometres from the site as the windowpanes in the neighborhood were smashed.