Men receive more online abuse than women, but they are also the main culprits when it comes to trolling, according to a new study by thinktank Demos. Men send around 75% of all abusive tweets – but women are more likely to abuse other women than they are to abuse men.
Demos analysed two million messages received by 65 individuals with large Twitter followings, including Piers Morgan, Ricky Gervais and Susanna Reid. The findings of the study are published in today's Sunday Times.
According to the analysis, 0.95% of tweets received by the women studied were deemed to be offensive in nature; for men the figure rose to 2.54%, almost three times as many. However, there is a large disparity both amongst the men and amongst the women.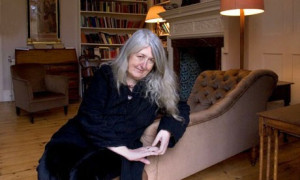 The study found that 8.7% of tweets received by Piers Morgan were offensive, compared to just 2.6% of tweets to Ricky Gervais.
The abusive tweets sent to One Direction's Niall Horan were so numerous they had to be excluded from the study.
The only woman who received more abuse than the average for her male counterparts was ITV's Susannah Reid (5.22%), many of these commenting on her appearance.
Labour MP for Walthamstow Stella Creasy, who received rape threats when she supported proposals by campaigner Caroline Criado-Perez to put Jane Austin's image on the new £10 bank note, successfully campaigned for an 'abuse button' to be introduced for people who are being targeted on Twitter. However, as abuse received by the daughter of Robin Williams showed, the issue of trolling remains serious.
Historian Mary Beard was the subject of bomb threats on Twitter which she reported to police.
She also named and shamed a young troll who abused her, telling The Telegraph: "Politically and in terms of feminism, I feel very strongly about this. Some of this stuff is so outrageous you have to take it very, very seriously. It is part of our culture that male bloke-ish silliness has a strong misogynist slant."
Although women in the study don't appear to receive more online abuse, the abuse they receive does seem to focus more on their being women than on anything they have said or done.
Much of the worst abuse women receive came from Twitter accounts with female identities: 24.4% of abuse received by men was from apparently from women; while this figure rose to 29.3% for women's accounts.