Ask.fm, a controversial social network that has a reputation for cyberbullying, has been acquired by InterActiveCorp (IAC), the parent company of Tinder and Ask.com.
The exact terms of the deal are yet to be revealed but it is understood that Ask.fm's founders, Ilja and Mark Terebin, will leave the firm.
Formed in 2010, Ask.fm currently has around 180 million monthly users, 40% of which are younger than 18.
In the UK Ask.fm has been linked to teen suicides and was labelled "irresponsible" by Prime Minister David Cameron, who called for a boycott of the site last year.
'Vile' site
IAC has said that it planned to invest millions into the site in order to bring an end to cyberbullying on the site.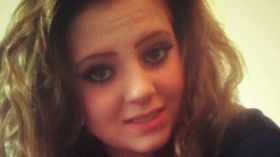 "We wouldn't be becoming involved in this if we didn't think that there was a bunch more things we could do to make it significantly safer," Doug Leeds, CEO of Ask.com, told the BBC.
"I've read the cases of what's happened with certain individuals and they're just heart-wrenching cases. (But) I really believe that we have the resources to bring to make this a significantly safer place so that these type of horribly tragic situations don't happen in the future."
In order to address this issue, Leeds said the company will be expanding the current staff of 60 and deal with safety complaints within 24 hours.
"There's been a pattern of abuse that's taken place on Ask.fm," Leeds added. "We can look for that type of pattern and behaviour and through moderation, through technology, through humans looking at this, eliminate that stuff from the site."
Last year, 14-year-old Hannah Smith killed herself after being bullied on Ask.fm. As a result, major brands like BT, EDF and the Sun withdrew from advertising on the site.
Following Smith's death, Cameron said: "There's something all of us can do as parents and as users of the internet, and that is not to use some of these vile sites. Boycott them, don't go there, don't join them - we need to do that as well.
"I'm very keen we look at all the action we can take to try and stop future tragedies like this."