A US student who was sexually assaulted while living in Spain has invented a napkin that can detect if there are date rape drugs in your drink.
The small napkin, called KnoNap, can identify almost 40 different types of chemicals used in date rape drugs.
If women want to check whether their drink has been tampered with, they can place a drop of the drink on to the napkin and see whether it changes colour. If drugs are detected, the napkin will turn a reddish colour.
Danya Sherman, a student at George Washington University, came up with the idea after she was drugged and assaulted by a friend while studying abroad in 2016.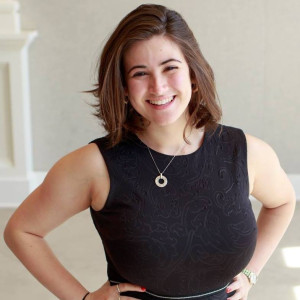 When she discussed her experience with other women in the US, she realised that she was not the only one to have been assaulted in this way.
Initially Sherman decided to create KnoNap to gain some closure after her own experience, but that she quickly realised this invention could empower others, by providing them with important information about the situation they are in.
In a promotional video for KnoNap, Sherman said: "Seventy percent of sexual assaults occur between two people who know each other and with that in mind, we wanted to create a product that could be seamlessly incorporated into any social setting.
"Napkins are always around alcohol. They are always in bars and clubs and we're working to have them integrated into fraternities, social events and social organizations."
She added: "All the individual has to do is take a drop of their drink, place it on the white area of the napkin -- that will be denoted as the loading area -- and it will turn to a reddish color."
She plans to launch a Kickstarter to fund her invention in the Spring and is working with a company to help market the campaign. She hopes to launch KnoNap by the end of 2018.