An entertainment studio in Hollywood has launched a unique multi-platform distribution engine, titled Galahad, which allows film, television, publishing, gaming and marketing industries to develop digital content around releases in one swoop.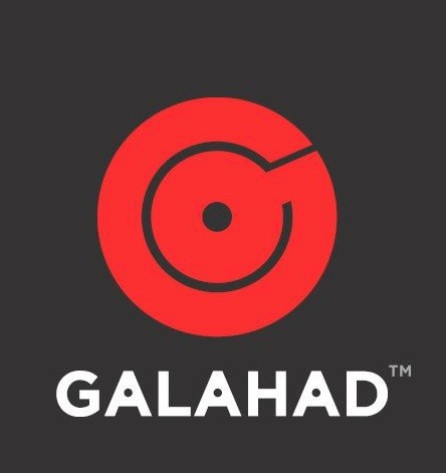 As IBTimes UK has reported extensively, the appetite for digital content to surround a release of a film or a game has grown exponentially over the last few years and now, more than ever, marketing campaigns have been utilising a number of tools and studios to make this happen.
However, with the release of Galahad, for the first time users will be able to pre-load and run entire story-worlds and campaigns from a single, centralised hub, including online and mobile content, gaming, social media and e-commerce extensions.
As an example, here is a \"Catch the Killer\" video demonstration which is built in HTML5 for mobile and web access and allows users to add choices and logic into their content, resulting in increased viewer engagement.
IBTimes UK caught up with Alex Le May, CEO and co-founder of the Shadow Gang, a 20-year entertainment industry veteran, on he changing demands of the industry and how the group developed a unique technological platform.
Q: Can you tell me how the entertainment industry has evolved and how and why appetite has grown for this type of product?
ALM: We got to this point because we are content owners ourselves and found that even we\'d have to use thousands of different tools to create a large narrative universe and platforms.
When we spoke to others in the industry we found they were all also juggling loads of different tools and vendors, which all had various agendas, and it was tiring. We needed to codify this and put the process into a more manageable, less risky and more cost-effective platform.
When you speak to people who have been burned by transmedia (the technique of telling a single story or story experience across multiple platforms and formats using current digital technologies) it\'s because the number of tools they have had to use became too large and cumbersome.
We then eventually built something that made the process simpler, more tangible, more ready-to-use and a lot more economical.
Q: Has there been a single industry that has cried out for this kind of platform the most? For instance, film or gaming?
ALM: The movie industry really kicked it off first and then innovative directors in television, such as JJ Abrams, took storytelling to a new level. He looked to fill the internet with as much extra digital content as possible, which is now indicative of how the whole entertainment industry functions.
The internet is not a linear place and it is a 360 degree ball of media all day, every day.
Q: What were the main challenges developers faced when creating Galahad, considering a platform like it had never been created before?
ALM: We are lucky because we had a really great test garden and we were able to grow the project in a controlled environment. The Galahad concept evolved our successful digital multiplatform campaign GoBZRK and that really helped us in getting our new product off the ground.
However, when building a project like this, there is no 30-year manual to accompany it and most of the time you are making it up as you go along and constantly testing the developments.
As time went on, we codified a lot more data and we took the scientific approach when it came to constructing what we needed to do. We looked at similar enough approaches to get a ballpark feeling about how an audience would react to certain types of media and games strategy and made sure we identified the individual needs for a wide range of industries.
For example, the need and use for a diabetes website will be a vastly different universe to a Hollywood movie. We had to make sure that while we were creating this brand new multi-platform, it would cater for all the needs of very different businesses.
Q: What was the highlight on working on such an innovative project as this?
ALM: One of the highlights was realising that what we were thinking, developing and building was right and worked.
What was also amazing was pulling in the level of talent on the entire project, from getting those at the top of their field across the world.
Q: So what\'s next for The Shadow Gang and are there any other huge projects you are working on?
ALM: I think obviously, at the moment, we are looking to exploit all that we have created and put it into the hands of some top players such as Warner Bros and the BBC.
We\'ve had people crying out for this product for a long time so it will be really exciting putting it into the hands of as many clients and across as many vendors as possible.