Shahrukh Khan to Battle Against Preity Zinta for IPL Trophy: It's a Veer Zaara Final Tweet Fans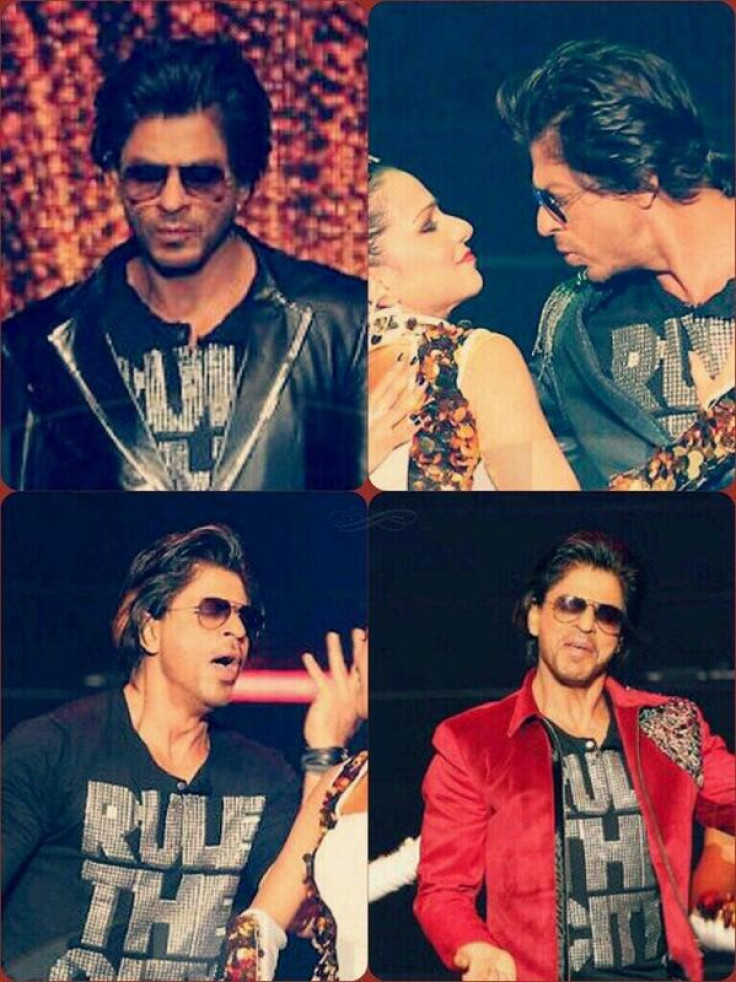 It's Veer vs Zaara in the Indian Premier League finals.
Shahrukh Khan will battle it out with his colleague and good friend Preity Zinta at the grand finale of the Indian Premier League which will take place at the Chinnaswamy stadium in Bangalore, India.
The super-hit reel couple became a household name after their sizzling chemistry in the cross-border love story Veer Zaara.
The character of Veer and Zaara from the 2004 romantic drama, were immortalised by Khan and Zinta by their award winning performances.
The Chennai Express star was elated when his IPL team Kolkata Knight Riders stormed into the finals of the most popular cricket league in India.
The goal is set & our mission is true. The Knights will fight in sun or rain.Oh Kolkata we will always come for u.KKR pic.twitter.com/ClXo4uM5oe

— SHAH RUKH KHAN (@iamsrk) May 28, 2014
But this year's IPL final will be spiced up after Zinta's Kings XI Punjab won a thunderous semifinal clash against the Mahendra Singh Dhoni-led Chennai Super Kings.
Zinta's team will play their first ever IPL final. The Kabhi Alvida Naa Kehna star was ecstatic while expressing her happiness on Twitter.
YEAHhhhh !!! Ladies & Gentleman the #REDLIONS ROARED 2day & HOW ! @virendersehwag was simply outstanding ! Am SO Proud of the #KXIP boys. — Preity zinta (@realpreityzinta) May 30, 2014
#Raina was brilliant 2night & almost gave me a heart attack. Thankgod he's part of team INDIA. Thank U Mumbai 4the support 2night :-) Ting.

— Preity zinta (@realpreityzinta) May 30, 2014
Khan, who was recently dubbed the Czar of Bollywood by popular magazine Stardust, has already won the IPL trophy in 2012.
Meanwhile, Twitter is abuzz with fans' excitement about the upcoming match which is being called a 'Bollywood Final'.
So Its "VEER Vs ZAARA" In @IPL FINAL now Its A Bollywood Final :-) JUST WANT to See #kkr To Win and best thing @iamsrk Will Be Much Happy — Rohit Goyal (@Iam_RohitGoyal) May 31, 2014
"VEER vs ZAARA" final I can smell lover everywhere so final will be a lovely affair not competitive rivalry

— rajeshpunwani (@Unclesekyasaram) May 31, 2014
"VEER vs ZAARA" final Men will be on Zaara's side and Women will like to side with Veer — rajeshpunwani (@Unclesekyasaram) May 31, 2014
Veer Vs Zaara is trending!!! Though I LOVE @iamsrk will support @realpreityzinta this time! Zaara deserves it lil more this yr!

— Pooja Lawande (@PoohBear_Goa) May 31, 2014
Veer vs zaara !!!!! that moment when #IPLFINAL joins the 250 cr box office blockbuster! — Ajay Sharma (@ajsm8) May 31, 2014
Normal people: IPL Final - KKR vs KXIP :) Me: IPL Final- Veer vs Zaara :') <3

— Sahar (@NaalayakOrat) May 31, 2014
Its #VEERvsZAARA in IPL Final @iamsrk & @realpreityzinta !! #KKRvsKXIP !! I love to see this hug..so cute..pic.twitter.com/XIeGRWdx72 — ღ✿ Ela ✿ღ (@sabrinaela3) May 31, 2014
© Copyright IBTimes 2023. All rights reserved.