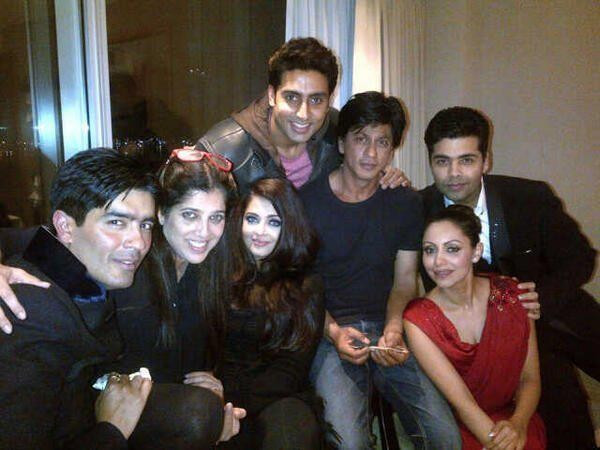 Bollywood superstar Shahrukh Khan and producer-director Karan Johar have previously collaborated on some of India's biggest blockbusters. So, it definitely comes as a shock when reports of SRK refusing Johar's next film start circulating.
According to rumours, Johar offered Khan his next magnum opus 'Shuddhi' (to be directed by Karan Malhotra) but SRK turned down the offer, reports Deccan Chronicle.
"Johar discussed his plans of shooting the film and the other logistics were also put forward. Khan, who has just started work on Yash Raj Films' 'Fan' and is currently shooting for Farah Khan's 'Happy New Year', took some time before refusing to do the film," states the report.
Rumour has it that the conversation took place over an email. Though the exact details of the email are not known, the actor is reported to have politely said 'no.'
The film initially was launched with a stellar star cast on board – Hrithik Roshan and Kareena Kapoor. However, both stars soon opted out of the film citing personal reasons. Since then, Karan Johar has been on the lookout for a leading hero for the project.
Even though it has not been officially announced yet, buzz is that Deepika Padukone has been roped in as the leading lady.
Karan Johar is now in talks with another big star to do the film.