Manchester United should not give up on Luke Shaw yet but the left-back could benefit from a loan spell away from the club, according to Shaka Hislop. Shaw has not started a Premier League game since 29 October and his future under Jose Mourinho at Old Trafford is shrouded in uncertainty.
Shaw joined United from Southampton in the summer of 2014 in a deal worth £27m but has failed to stamp his authority in Manchester. Injuries and concerns over fitness have blighted the England international's spell at United, and while Hislop thinks the Red Devils should persist with the 21-year-old, the player-turned-pundit says he may be thinking about leaving the club.
"If I'm Luke Shaw, or Luke Shaw's agent, I'm thinking: 'Yes, it probably is time to move on. I don't seem to fit into Jose Mourinho's plans. Maybe I need to seek new pastures." Hislop, who used to play for West Ham United, told ESPN.
"From Manchester United's perspective, Luke Shaw is a player who is highly regarded, who they spent a lot of money bringing in, still only 21... I'm thinking: 'I don't want to give this player up yet.' Maybe the option for Manchester United, if he doesn't fit into Jose Mourinho's immediate plans, is to send him out on loan, to a club like – and I'm biased here – West Ham United."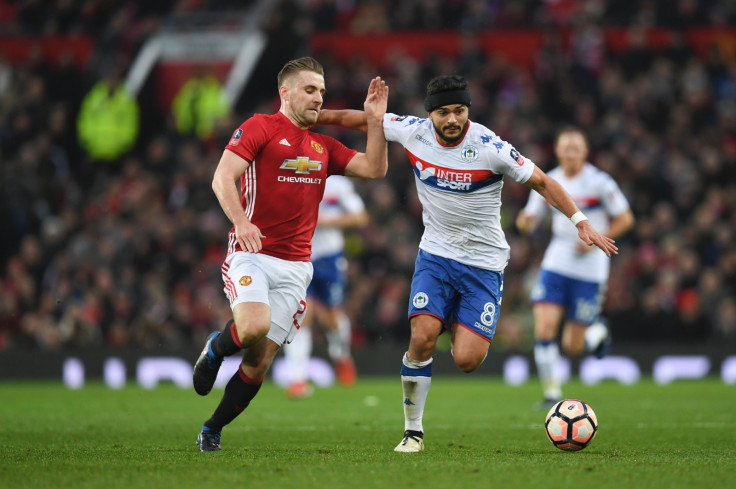 While a loan to West Ham may never materialise, former Trinidad and Tobago stopper Hislop believes Shaw should consider a temporary move in order to "improve his own tactical intelligence". Mourinho singled out the defender for criticism when Manchester United were beaten 3-1 by Watford in September.
"Maybe it's a matter of sending him out onto the continent, where he can improve his own tactical intelligence." Hislop added. "It's way too early to be giving up on a 21-year-old. But, if I'm Luke Shaw's agent and I can get a big-money move away, and that security, I would seriously consider that."