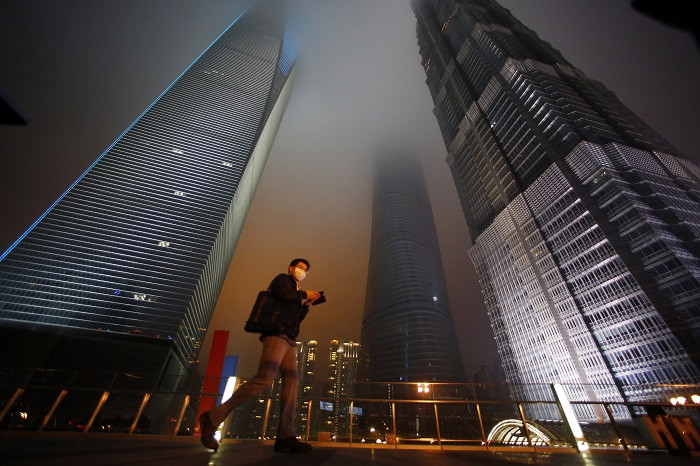 Shanghai is the latest Chinese city to bow down to the demand for luxury housing by relaxing rules that were designed to prevent house prices rising too high and the property market overheating.
Shanghai's city government joins Beijing which last month approved seven luxury developments to go ahead, Reuters reported citing real estate agents and developers. The new developments broke a cap on price per square meter set in November.
Chinese authorities are hamstrung between the prospect that caps will mean developers will lose interest in bidding for expensive land on the one hand, and the sort of unbridled property speculation that leads to unaffordable housing and social unrest on the other.
Shenzhen Overseas Chinese Town has recently been allowed to sell houses at its project in central Shanghai at prices close to 300,000 yuan (£28,252, $48,390, €35,570) per square metre.
"We have seen new projects setting prices above 100,000 yuan in the past few months," Reuters quoted Thomas Lam, senior director at realtor Knight Frank, as saying.
"It's a signal that the government is not implementing the administrative measures as strictly as it once did. It knows there's still a demand for luxury housing."
The approval in Shanghai comes after the capital city of Beijing approved seven projects in June, which have property prices set above a cap announced by the government. After the cap was set in November 2013, developers became less interested in bidding for expensive land in the city.
The move from local governments is expected to have come from their plans to increase revenues. Land sales are a major source of revenue for China's local governments.
Despite the cooling measures from the government, property prices are at record levels in China. Nevertheless, demand is strong in the country especially for luxury homes.
The approval by cities is expected to drive up home prices further, leading to an affordability crisis for the common people.
Some local governments, including the northern city of Hohhot in the Inner Mongolia region, are also allowing people to buy more than one home, which earlier had been prohibited, according to Reuters.
In some cities, authorities have tried to limit property price cuts to 15-20% from the original asking price to avoid an industry downturn and boost confidence. That comes as some developers offered price discounts of up to 39% for properties.