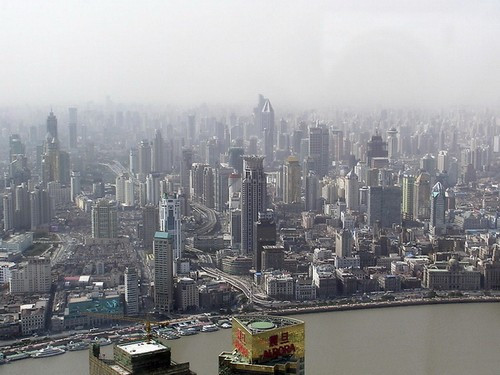 China opened a pilot free trade zone in its commercial hub Shanghai on 29 September, as the world's second-largest economy tests major economic reforms after having started liberalising its market in the 1980s.
The free-trade zone was officially opened in a ceremony attended by Commerce Minister Gao Hucheng.
"The establishment of the Shanghai free-trade zone is a significant move for China to conform to new trends in the global economy and trade," Gao said.
The plan for the Shanghai free-trade zone was announced by the Chinese government in July.
The area that will initially span 28.78 square kilometres in the Pudong New Area of Shanghai would have eased rules for multinational companies to do business. The special economic zone may later be expanded to cover the entire Pudong district with 1,210.4 square kilometres of land.
Premier Li Keqiang, who did not attend the opening ceremony, had earlier said he wanted to make the zone "a snapshot of how China can upgrade its economic structure", according to the South China Morning Post.
In the area, 18 industries will be liberalised for foreign players. The industries that were previously restricted to Chinese companies or joint ventures include travel, theatre, banking, brokerage, telecommunications, health insurance and video game gadgets.
China will also experiment liberalised interest rates in the zone, opening them for market forces. Other noteworthy reforms include free swapping of the highly-regulated Chinese yuan.
Ten banks, eight domestic and two foreign, were given the nod to open branches in the zone, Chinese officials said at a news conference. The foreign banks are Citigroup and Development Bank of Singapore.
The government is yet to give a detailed outline of the operation of the pilot zone.
Chinese regulators are also planning to promote crude oil futures trading, according to media reports.
Boosting Economic Growth with Foreign Involvement
The Communist party-led China has been changing itself as a market economy since 1980. China is currently the world's fastest-growing major economy with gross domestic product growth rates averaging 10% over the last 30 years.
The country is yet to open up a majority of its industries for foreign players, and the experiment in Shanghai is expected to provide the country with clues on how to introduce further liberalisation policies for the whole economy, which is currently facing a slowdown. China's economy expanded 7.7% in 2012, its slowest pace in 13 years.
Chinese leaders have said they want economic growth to be driven by consumer demand rather than investments and exports.
In addition, Shanghai wants to emerge as a major international financial centre by 2020, competing with Asian rivals including Hong Kong and Singapore.