If short-haul frequent flyers were to compare notes, common complaints would include crowded airports, onerous security checks, queues at check-in desks and commercial airlines cutting corners; a frustrating combination that often leads to the process of navigating airports longer than the actual flying time.
Most would wish they could do away with it all and save time with a private jet on hand if costs were not an issue.
"That's where we come in to save people time and take away the pain of business travel with a competitive offering on a private jet," says Simon Talling-Smith, chief executive officer of independent aviation upstart Surf Air (Europe).
The company deploys the principles of the sharing economy – that has brought the likes of Uber and AirBnB in our lives – to exclusive private air travel.
The concept is as simple as it gets, according to Talling-Smith. "Frequent travellers can pay one single monthly membership fee and fly on our routes, subject to capacity, as frequently as they like on a private jet, with no extra charges other than that one monthly payment."
The jets in question happen to be Embraer Phenom 300 and Pilatus PC-12 executive aircrafts, and the company's membership fees for flying European routes starts at £1,750 per month, roughly equivalent to four premium cabin return short-haul flights on flag carriers.
The company currently connects London to Zurich, Cannes and Ibiza, with plans to expand to Barcelona, Milan, Frankfurt, Luxembourg and Geneva.
Flights depart from London Luton's exclusive Signature Terminal, a private facility, where Surf Air travellers need only arrive 15 to 20 minutes prior to the scheduled departure time, with their background checks already having been conducted, speedy luggage processing and a quick transfer to the jet for a "smooth, efficient and timely" flight in the company of a mere 5 to 8 fellow passengers.
"It's all very fast and cuts out the time wasted at airports that frequent flyers find really frustrating. I'd say Surf Air is a disruptor and innovator rolled into one. We've essentially found a way to schedule departures like a commercial airline, using a private jet as the asset underpinning the experience. That has not been done successfully before we arrived on the scene."
That single Californian loop
The airline's concept was born in the US state of California in 2013, where it took to the sky serving a single loop from Los Angeles to San Francisco with one plane.
"Since then, we've grown really fast serving 20 short-haul routes in the US. Branching out and expanding in Europe is the next natural step. We are already exploring other continental routes such as Zurich to Munich, Zurich to Frankfurt, and Milan to Geneva," Talling-Smith says.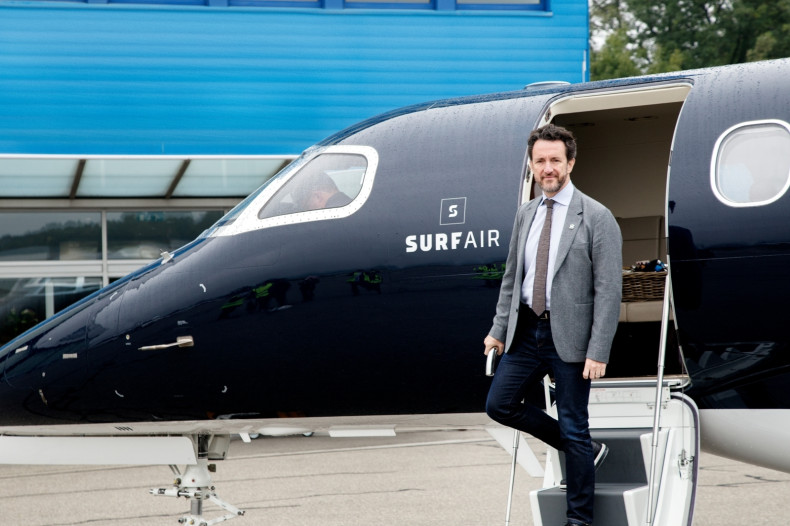 Surf Air is all about sussing smart routes, so there should be no assumption that all European routes would be served out of London, or that London Luton would be the airline's only hub in the British capital, he adds.
Take Milan to Geneva for instance – where flying options are non-existent, and driving or rail travel remain the only options other than an illogical time consuming connecting flight via another airport. "We can step into the breach and provide that connection for business travellers on such routes. What's more we have the capability to ensure that a journey with a flying time of 45 minutes does not balloon into an arduous 2 to 3 hour-long experience."
And the Surf Air boss says the short-haul travel world could be its oyster.
"Potentially, we could be point-to-point service providers in any region of the world, where you have frequent flyers travelling between cities that are typically 1 to 2 hours flying time apart and are frustrated with the existing commercial travel set-up. Middle East, Indian subcontinent and East Asia would be logical future choices."
Ultimate members' airline
Expansion within Europe, US and beyond would be dictated by Surf Air members, Talling-Smith says. "People often ask me are you a private airline or a commercial airline? My answer is that we are somewhere in the middle – 'a membership airline' that hasn't really existed before. So if you have created a new category and taken that to market, getting people to understand the concept, explaining the benefits and getting them excited about the whole thing is my challenge."
Cognisant of a micro-budget that a start-up operates in, Talling-Smith and his colleagues find feedback from members often dictates their plans. "Of course, we look at industry data on passenger travel patterns like any other airline, and we spent two years researching the European landscape before taking the plunge.
"However, often what happens with Surf Air is that people hear about us, express interest in a membership, and make recommendations to us about their painful experience on commercial carriers between short routes, and we start exploring how we can serve them."
Their expression of interest is backed up by a deposit for a potential membership and Surf Air uses that to gauge interest in a particular route before commencing services. "We treat those who fly with us as friends and family. It's something you can't replicate with a commercial airline."
On forex and fuel
Market volatility hits players in the aviation industry both large and small, but Surf Air believes its scale and operational prudency holds it in good stead.
"For starters, we are too small and too young a company to engage in sophisticated foreign exchange and fuel hedging tools deployed by commercial airlines. But what we do have is quite a lot of structural dynamism that allows us to get around that.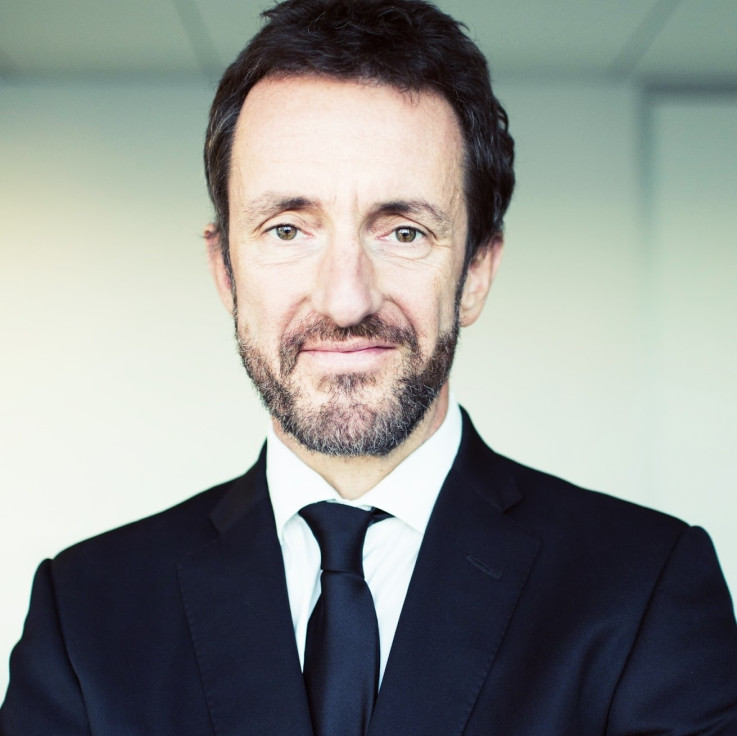 "We have quite a lot of structural dynamism that allows us to get operate efficiently," Talling-Smith, says.
"Additionally, on the fuel side, in the US – where we currently do most of our flying – turbo prop aircraft rather than jets are deployed. They are substantially cheaper to operate.
"Finally, those who get hurt by aviation fuel fluctuations are the ones flying larger aircraft over long distances; we fly smaller planes over short distances so that helps."
On currency fluctuations, the company hopes its agility in choosing different routes in Europe, and basing its assets in different parts of the European market would go a long way towards risk mitigation.
Talling-Smith says Surf Air expects competitors to pinch its operating model and is ready for it. "You have to expect competition if you are in a market where there is a huge amount of demand. If you have got a product that's great, soon enough someone will imitate your product. That's not necessarily a bad thing. Competition makes us work harder."
Guv'nor and innovator rolled into one
Unsurprisingly, the man spearheading Surf Air's efforts in Europe, was once a commercial airline executive himself, at none other than the UK's flag carrier – British Airways.
"I spent a large amount of my career at BA. It is a fantastic company and I was privileged to have worked there for so long, and learnt really a great deal not just about aviation services but also how to pitch great products."
Towards the end of his career spanning over a decade with BA, Talling-Smith found himself working in New York, followed by San Francisco and the Silicon Valley where he left the airline to join internet travel company Travelzoo.
"It's where I met the Surf Air team and became really enamoured with this product and the company that – without exaggeration – is changing the way people fly. Such an innovative start-up in the industry doesn't come along often, and I joined Surf Air full-time [in 2015] pledging to bring the model to European skies, and here I am."
Competitors are one thing, but Surf Air sceptics are entirely different beasts that Talling-Smith is all up for tackling.
"People have been sceptical about every major change that has happened in the travel industry. Uber and AirBnB have both had their sceptics and yet their impact is unquestionable. Surf Air is part of that club trying to shake things up.
"I think you have to look at Surf Air and say if you are frequent traveller on our routes – this will change your life. You spend more time with your family, maximise working hours, do the things you want to do, and in some cases even enjoy half an hour more in bed in the morning. What we bring to the table has got a great future."