Era of $100 oil price was an aberration says BP's Bob Dudley
Dudley tells IBTimes UK that digitisation and process optimisation will help BP break-even in the $30 range.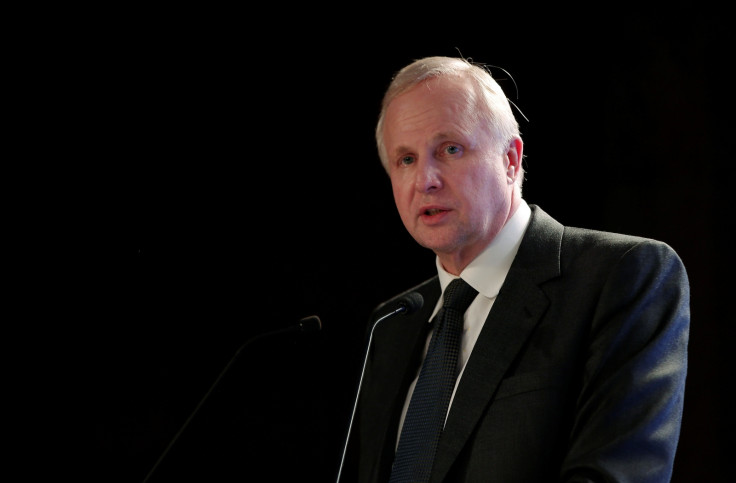 Points in recent history where a $100 per barrel oil price was recorded were an aberration, according to BP group chief executive Bob Dudley.
"I think we'll all look back in history and think the period of three years [prior to 2014] at $100 per barrel or above was an aberration. It does feel that the market is getting back to a more normal range," Dudley told IBTimes UK at the 22<sup>nd World Petroleum Congress in Istanbul, Turkey on Wednesday (12 July).
While there is evidence of the oil market rebalancing, crude inventories continue to remain stubbornly high, the BP boss added.
"On a daily basis - using a pure supply and demand play – the market is balanced right now, but the inventory levels remain high. They need to drift back down to the five-year range [2.7 billion barrels] or thereabouts and I think we are going to see that over the coming quarters."
However, BP is not waiting around for the tide to turn. "There's an overused expression in the market these days that oil price is staying 'lower for longer', we hope not lower forever. BP has a $60 break-even at the moment, but not for very long.
"We need to lower our sights on the oil price to ensure we can operate at prices much lower than $60. The digitisation, technological advancement and cost optimisation trajectory we are on, would see us break-even in the $30s by 2021. The $35-40 range remains a realistic short-term ambition for us as a company.
"By 2030, BP would be a very different company to what you see now, and if we don't we'll fall way behind our competitors. That's not going to happen."
The American at helm of a global British brand, who has steered it through a troubled recent history including managing the fallout of the Gulf of Mexico oil spill, said digitisation is the future of almost any industry, not just the oil industry.
On the premise of the Internet of Things (IoT), BP has its own 'connected rigs' programme or an Internet of Rigs. Big data, and its digital operations at the Energy Corridor district in Houston, Texas, US, are of vital importance to this 'Big Oil' company, Dudley added.
"Of course, the current price environment drives more efficiencies in the industry, but this is much more fundamental. Digital technology can help us lower costs because you can do more with less costs, make better decisions, be more responsive to situations, optimise production and get maximum returns from assets."
"And it's not just upstream I'm talking about; refining and shipping costs can be lowered. BP has so many pieces of equipment, hardware and sensors; the things our workforce can do and the possibilities BP as a company has with big data are enormous. I think we need to keep doing that regardless of where the medium-term price of oil settles."
For the moment, BP is making sure it can manage in the $50-range for the next two fiscal years and is steadily marching to $30, expecting much of the demand to come from emerging economies.
The company's forecasts point to emerging market oil demand growth of 30% over the next few decades. For India in particular, BP believes demand would be over four times that level at 130%; the fastest growth rate for any major economy in the world, with the country's GDP expected to grow up to five times its current size by 2040.
Nonetheless, the oil market remains in a precarious position. Opec is hoping to prop up the oil price via its 1.8 million barrels per day (bpd) production cut in concert with 10 other non-Opec producers. Many at WPC believe the tactic is not working with the oil price languishing in the $40-50 range and coming at the expense of Opec's market share.
However, Dudley noted: "I don't think Opec is sacrificing market share; they're being responsive to the market situation and reducing production. Everywhere in the world of commodities whether its iron ore or copper you get the marginal unit – in our case barrels – that hits the price. That's just the history of the commodity business."
© Copyright IBTimes 2023. All rights reserved.