Sharon Stone stalker sent bizarre letters from prison psych ward
Hollywood actress granted five-year restraining order against Phillip Barnes.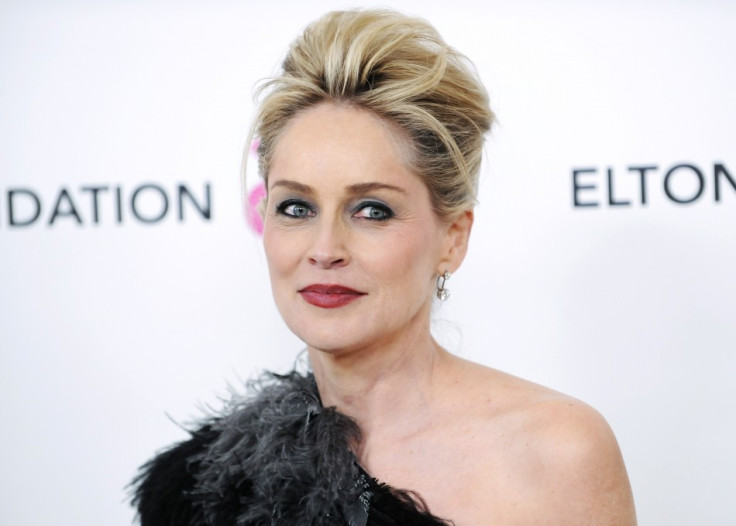 Basic Instinct star Sharon Stone has been granted a five-year restraining order against a man who allegedly pursued her relentlessly in unsettling letters. A judge has ruled that Philip Barnes must not go within 100 yards of the actress or her three sons: Roan, 16, Laird, 11 and Quinn, 10.
Court documents obtained by TMZ reveal that Barnes had been sending 58-year-old Stone a series of creepy messages from his prison psych ward. One letter is believed to have included a line that read: "I have 11 wifes picked out and would cause about 18 kids ... you would sit at the other head of the dineing table. (sic)"
This is the second time Barnes has been charged with a restraining order — the first was in 2011 after he found his way onto her Beverley Hills home, but that order expired in 2013. Multiple trespassing incidents prompted her to put the property on the market for $9m (£7m), $2m less than she originally paid for it.
In 2014, it emerged that Barnes had wrote a letter to Stone requesting that she send him a gun silencer, bags full of diamonds and $20bn (£15bn) in cheques from the Department of Treasury.
The court will be able to extend the order - which also prevents Barnes from approaching the family's house, schools, job sites or vehicles - for another five years when it reviews the case again in 2021.
The ruling comes days after the Hollywood actress revealed that she died for a brief moment following a subarachnoid brain haemorrhage in 2001. She spent two years learning to walk and talk again. Opening up about the near-death experience in Closer Weekly , she recalled seeing a "kind of giant vortex of white light was upon me and - poof! I sort of took off into this glorious, bright-white light".
She added: "I started to see and be met by some of my friends ... people who were very, very dear to me [who had died]. I had a real journey with this that took me to places both here and beyond."
© Copyright IBTimes 2023. All rights reserved.