Amal Clooney reveals what George thought of her risking her life to fight Isis in court
Human rights lawyer discussed what moved her to take action against terror group on the Today show.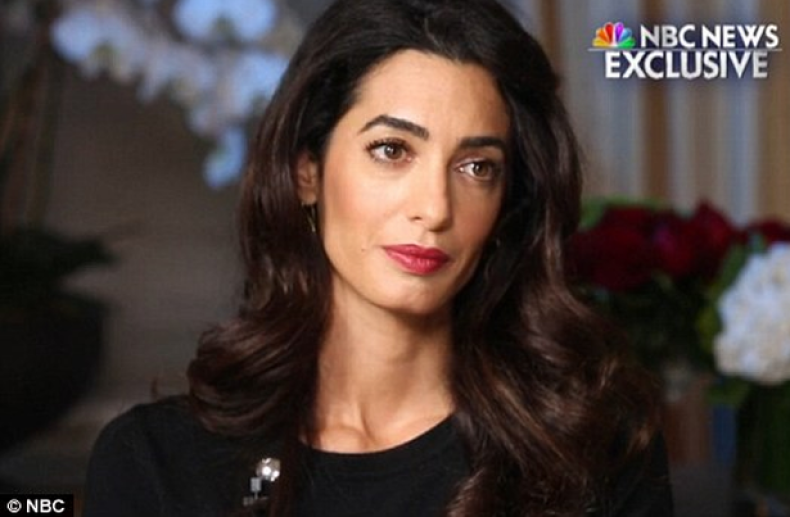 British lawyer Amal Clooney, also known as the wife of Hollywood actor George Clooney, is attempting to take on Islamic State (Isis) in court.
The 38-year-old appeared activist and author, who is a barrister at Doughy Street Chambers, made an appearance on the US show Today to explain how she was prepared to risk her life to take on the terrorist group in court with the support of husband George.
The lawyer was accompanied by her client Nadia Murad, 23, who was captured by the terror group when she was just 19 years old and sold as a sex slave to an IS commander.
Though she rarely gives televised interviews, the Oxford graduate talked about representing the Yazidi woman in the International Criminal Court. Amal is making the legal case to world leaders and diplomats for prosecuting IS for genocide.
During the interview, Amal admitted that she and George take the high-profile nature of the case very seriously. She told NBC News' Cynthia McFadden: "You know, this is something I discussed with my husband before I took on something like this. We did discuss it, and we are aware of some of the risks involved, of course."
But she claimed that her husband of two years understands her work and realised why she wanted to take on such an important case.
She continued: "He met Nadia too, and I think he was moved for the same reasons. And he understood. I mean, this is my work."
Amal – whose past clients include Julian Assange, the founder of WikiLeaks and former Ukraine prime minister Yulia Tymoshenko – divulged the details of Nadia's kidnapping on the show. After killing six of her eight brothers and her mother during the Yazidi genocide, a gang of men kidnapped her and forced her to become their sex slave.
The lawyer explained that Nadia was raped by up to two men at the same time until she fell unconscious. "I can't imagine anything worse being done by one human to another," she said with tears in her eyes.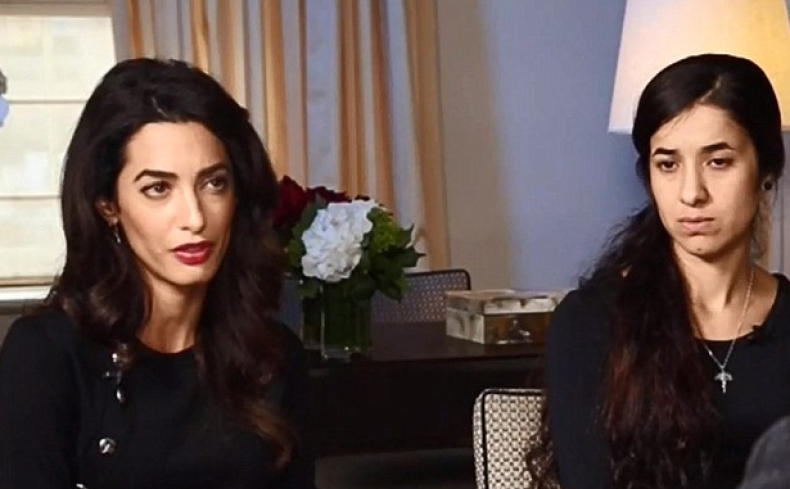 Proving her dedication to her work, Amal indicated that she was happy to risk her own life to seek justice by simply saying: "This is my job." She went on to state that bombing IS alone is not enough to stop them.
She explained: "You can't kill an idea that way. I think one of the ways to take action against that is to expose their brutality and their corruption. You can't kill an idea that way. And part of the way to do that is through trial."
Amal also made a speech to the United Nations last week, launching her campaign to try IS on crimes against humanity, and part of it was aired on the US show. "I wish I could say that I was proud to be here, but I'm not. I'm ashamed as a human being that we ignore their cries for help," she said.