Struggling Japanese tech firm Sharp is in discussions with US companies Dell, Intel and Qualcomm to seek investment in return for a supply of its breakthrough display technology, according to Wall Street Journal sources.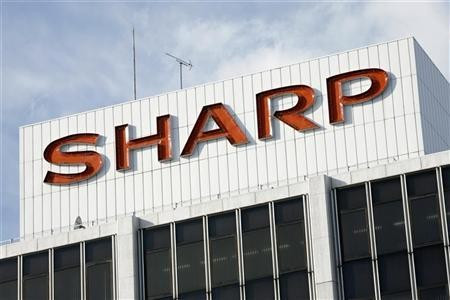 Sharp is forecasting a second straight year of record losses and its credit rating has been downgraded to junk status, or below investment grade, as the company continues to eat up cash reserves, while neighbouring Asian rivals Samsung and LG are booming.
The WSJ's sources claim Sharp is offering up a stable supply of its new IGZO display technology, which promises less power consumption, higher pixel density and enables touchscreens to be more accurate and sensitive. Interestingly, Apple has been linked with this technology for use in its much-rumoured, but completely unconfirmed Apple television.
In return for sharing its IGZO technology, Sharp is looking for investment of up to 20bn yen (£152m) from both Dell and Intel, while the company is said to also be in discussions with US semiconductor company Qualcomm, where it is looking for a similar injection of cash.
Sharp's discussions with Intel and Qualcomm have already been reported by local media, but the involvement of Dell is fresh information provided by the unnamed sources, who say talks between the two companies are ongoing and a deal is yet to be struck.
Kyodo News said on 13 November that Sharp was in final talks with Intel to get an investment of as much as 40bn yen, a move that would make the US company Sharp's largest shareholder, but the company said a day later it was not the source of the report and nothing had been decided with Intel.
Difficult
In October Sharp announced that it was finding it difficult to raise money and issued a warning to investors, forecasting a loss of 450bn yen for the year ending in March 2013.
Sharp, as with fellow Japanese firm Panasonic, is looking to restructure its business in an attempt to return to profitability, but a rising yen, falling sales and the hangover of flooding in Thailand last year, which significantly affected many Japanese supply chains, have all contributed to a poor year.
With its stock now at junk status, Sharp will find it difficult to raise fresh much-needed capital from investors.
The new IGZO display technology Sharp is banking on selling to Dell and others stands for indium gallium zinc oxide, which is used to manufacture the efficient and high resolution screens.
By being more efficient that other technologies, IGZO screens could help to increase battery life of smartphones, tablets and laptops, and Sharp executives are promoting the technology as a potentially game-changer, one of the sources said.
Unfortunately, Sharp has struggled with low production yields for the displays, limiting the availability and increasing manufacturing costs.
Sharp's struggles are mirrored across much of the Japanese technology market, with Panasonic recently stating it will lose almost $10bn (£6.2bn) this financial year as new boss Kazuhiro Tsuga prepares for a round of restructuring.
It's a similar story at Sony, which posted a second-quarter loss of $198m on $20.5bn revenue, which is an improvement on previous quarters, but the company is also undergoing major restructuring.
On the back of these rumours, shares in Sharp gained 3.1 percent to 169 yen, meaning it has now seen a 75 percent decline in the year-to-date, valuing the company at 188 billion yen.
Must read:
Japan Humbled: Sony, Panasonic and Sharp Lose Out to Asian Neighbours