Shawbrook Bank CEO Ian Henderson: Big Bank Dominance Unhealthy for UK Financial System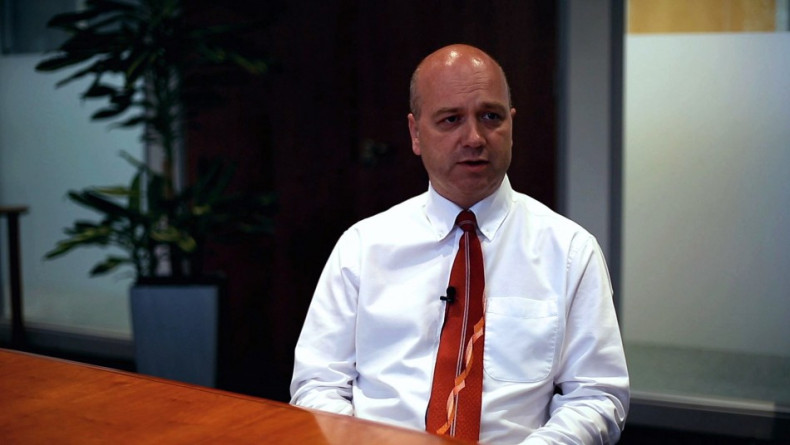 The chief executive of Shawbrook Bank, one of the UK's fastest growing challenger firms, decried the British high street banking industry's "merry-go-round" of five dominant giants, as consumers and firms desperately try to access finance in a struggling economy.
Speaking to IBTimes UK exclusively, Shawbrook boss Ian Henderson said that incumbent banks are actually sullying Britain's financial system.
"I think having 85% of the banking market tied up in five institutions probably isn't that healthy from a competition perspective," said Henderson.
"In some respects it's a merry-go-round between the big five and there's no doubt that market research points to the fact that a lot of consumers - whether they be small businesses, big businesses, or retail clients - think one bank is the same as the other, and that's a natural consequence of that big five domination."
A system of challenger banks, smaller institutions often with a regional focus, is touted as the future model for Britain's post-crisis financial sector.
There is cross-political party consensus that the barriers to entry for smaller aspirant lenders should be brought down, to foster greater competition in the banking sector and allow challengers to emerge and flourish.
"People are looking for a different approach. People are looking for businesses and banks that are fleeter-of-foot, who will ... actually start to make decisions not just from a 'computer says, yes computer says no' perspective, but with banking the way it used to be with a significant human interface," said Henderson.
"That's what the challenger banks are doing and that's what Shawbrook in particular is doing."
Three quarters of Shawbrook's lending is to small-to-medium sized enterprises (SMEs). The bank's annual report for 2012 boasts £924m in deposits - after a 513% increase on the year - and lending of £741m. These numbers have since grown over the first half of 2013.
As big banks struggle to shore themselves up with enough capital to meet the requirements of regulators, who are enforcing financial prudence to prevent another festival of bailouts for collapsing financial firms, Shawbrook has a meaty Tier 1 capital ratio of 17.4%. It also has £262m in liquid assets.
Funding for Lending Scheme
The bank, which was only founded in 2011 but has roots in institutions dating back to 1944, has been given a leg up by the Treasury-backed Bank of England credit easing scheme Funding for Lending (FLS).
FLS is intended to encourage greater bank lending to the real economy by bringing down institutions' funding costs. Banks can access cheap loans from the BoE via FLS. The value of those loans is tied to the total stock lending of the bank seeking to draw down discounted money from FLS. This is supposed to offer a financial incentive to banks to increase their lending to SMEs and consumers, as well as remove some of the risk by making it cheaper for them to do so.
However, overall bank lending to SMEs has tumbled despite FLS. Total loans to SMEs including overdrafts fell 2.8% in the three months to May, or £4.4bn in cash terms. The scheme has been extended by Chancellor George Osborne to skew the incentives towards SME lending rather than the consumer side, such as residential mortgages.
Henderson points out that many challenger banks are actually increasing their lending to SMEs and it is the big banks which are seeing a fall, which therefore drags the headline figure down.
"The basic data would say that [FLS] is not succeeding to the extent that the government wished when it was created, but again just taking a Shawbrook perspective we will now be able to do different types of lending because of the cost base inherent in Funding for Lending," he said.
"So from a Shawbrook perspective FLS is helping us to open up markets that ordinarily would be closed to us because of the cost of our funding model."
He added: "A lot of our customers coming our way are coming our way because the big banks have either said we're full and we don't want any more lending at this time as we reduce our balance sheets, or just the service proposition from the big banks is too slow, too bureaucratic, and that's what Shawbrook is able to react to by giving a much, much friendlier customer-orientated service."
Even though Shawbrook received a boost from FLS, Henderson is wary of any more assistance from the government or BoE.
"In terms of Shawbrook's growth, we don't need too much help in terms of encouragement because it's happening anyway. FLS has definitely helped us because we have got a relatively expensive funding model," he said.
"We depend on retail deposits. That is more expensive, typically, than the bigger banks' funding models. Also our capital requirements as a newer start institution are higher than those of the more established players.
"My view is so long as, over time, we prove ourselves as a viable institution, a growing institution, then we'll see a levelling of the playing field and Shawbrook will be able to compete from a capital perspective on the same basis as some of our larger competitors."