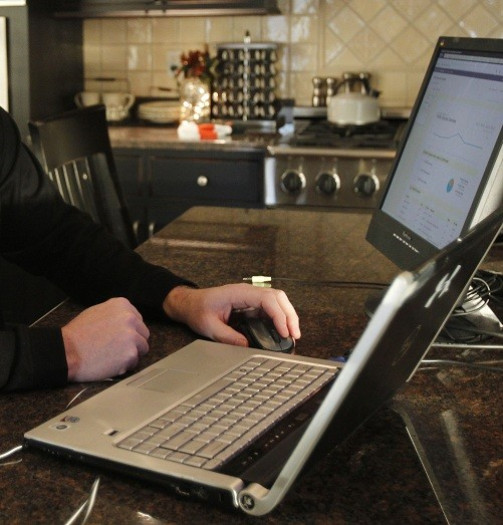 A former Shell executive who mistakenly printed samples of his child porn collection at work has received a suspended sentence of eight months in prison.
Anthony Sturman, 59, was caught when he pressed the print button while viewing child porn at home in Faversham, Kent.
Sturman's home computer was linked up to Shell's UK headquarters in central London, meaning that the images were picked up by one of his colleagues.
Six pages of indecent material were sent in total, and seven of the images were categorised at level four - the second highest level of abuse.
Sturman, who was described as a "senior manager" at Shell and had worked for the company for 15 years, pleaded guilty to one count of producing indecent images of children.
In addition to his prison sentence, which is suspended for two years, Sturman has been ordered to take part in a sex offenders programme and sign the sex offenders register.
'He has laid out his soul'
The Inner London Crown Court heard that Sturman printed a total of 42 indecent images, which were discovered when a colleague unclogged a jammed printer at the Shell Centre on 28 June 2011.
Darren Ponds, prosecuting, said Ruth Elliott, a colleague at Shell, was the person who discovered the images.
Ponds told the court: "A jam had occurred and when that jam was fixed the backed up items began to print.
"A number of pages of indecent images of children were printed."
Yogain Chandarana, defending, said Sturman had destroyed the life he had built for himself.
"He has actively sought treatment for himself since his arrest 18 months ago. He has laid out his soul in front of probation officers," he said.
"Not only does he understand his offending behaviour, but he's started getting help for himself. He admits though there are many areas that he had to work on.
"He has caused a complete destruction of the life he had built, a destruction of his life because of his behaviour.
"Clearly though, he did not intend to produce these images on a work printer."
Judge Burns said when handing out sentencing: "The level of intention in this case, sets this apart from other, far more serious cases.
"You do not pose any significant risk, and the chance of you re-offending are at the lowest level.
"You have shown considerable remorse and understanding for what you have done."