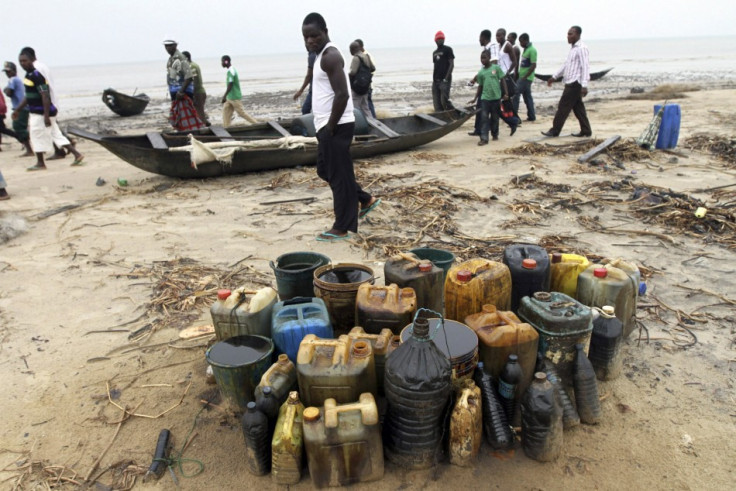 Protesters are holding Shell workers in Nigeria's Niger Delta following a dispute between the oil giant and Nembe Island's poor community.
Up to 1,000 protesters are also blocking waterways in the Niger Delta to prevent Shell workers from reaching oil rigs, Jonathan Omongu, a youth leader, told the BBC.
The dispute has escalated over the past two days, leading up to the protesters holding members of Shell staff.
Members of the Nembe Island community had complained to the oil giant that they did not benefit from the region's vast oil wealth and still lack basic amenities such as electricity and potable water, the report added.
Omongu said some workers aboard three seized Shell boats are being held, but would not be harmed. According to Reuters, 14 members of Shell staff are being held by protesters on the boats.
Shell has four flow stations and two oil rigs in Nembe Island.
Tensions between Shell and members of the community are not new.
In February, Alabo Nengi James, chairman of Nembe town's oil and gas committee, had already issued a statement, threatening to take action.
"The people of Nembe Kingdom will no longer continue to die in silence and be patient over the deliberate denial of power supply by Shell to its host community, particularly to Nembe city despite the fact that the oil multinational had carried out oil exploration for decades with little or no significant contribution to the lives and well-being of our people", the statement read.
Community leaders had also called for Shell to employ more local people.
For years, people in the Niger Delta have been critical of oil revenues not being redistributed to local communities.
From 2006 to 2009, armed gangs targeted oil companies, leading to more than a 28 percent drop in the production of crude oil.