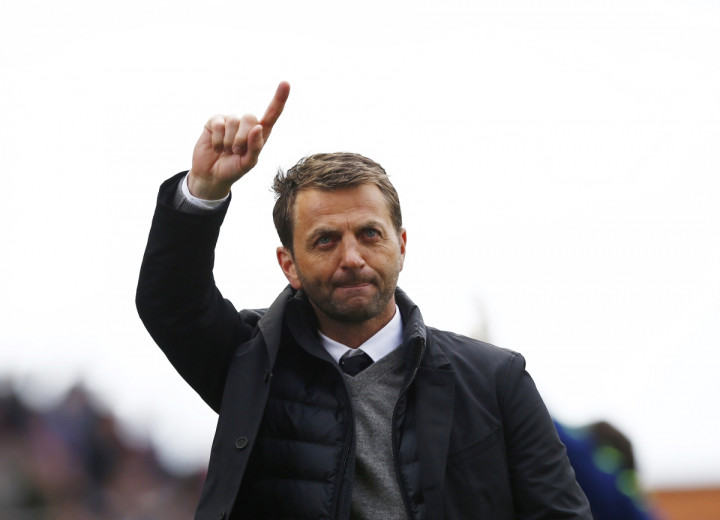 Former Tottenham boss Tim Sherwood has revealed he turned down the chance to manage at West Bromwich - before the Baggies appointed Alan Irvine as head coach.
Sherwood was sacked by Spurs in May after just five months in charge at White Hart Lane, having replaced Andre Villas-Boas in December.
West Brom were looking for a new manager following Pepe Mel's sacking and according to Sherwood himself he was on the list of candidates – even ahead of new manager Irvine.
"I was offered the job before we started to negotiate. It just wasn't right for me in the end, so I decided to give it a miss," Sherwood told talkSPORT.
"I went to speak to the chairman and the board there a couple of times and was happy with how the discussions were going. It is a fantastic club and it looked on the outside like it might be a perfect fit for me but unfortunately we couldn't agree for me to move forward.
"I wish them all the best and Alan in particular, someone I played with a long time ago at Blackburn."
The former Spurs manager claims that there were a couple of ingredients "missing" and suggest that the Magpies decision to keep Keith Downing and Dean Kiely as his assistants were crucial in his rejection. Reports had indicated the deal fell through as Sherwood had wanted to bring in his backroom staff which inclded former Spurs and England striker Les Ferdinand.
"There were just a couple of ingredients missing which made me decide I wouldn't take the gamble on it," he said.
"I don't know Keith or Dean very well and I've got nothing against them," he said. I think it is important you take your own men in and I was looking to bring in a couple of guys who I trust and who I know.
"When you go into a club you haven't got time to try and train someone to your own thinking. I know my worth and I just want to wait for the right opportunity. I am sure it will come along."