'She's so lucky' - Britney Spears wows fans with rippling abs in romantic snap with Sam Asghari
The Toxic hitmaker shared a touching tribute to her boyfriend of over a year.
Britney Spears has excited fans by paying an emotional tribute to her boyfriend of one year, Sam Asghari.
The 36-year-old pop singer shared a romantic outdoor photo of the pair by a waterfall in fitness gear. The mother-of-two showed off her rippling abs and gym-honed physique in a pink sports bra and small black shorts with orange adidas trainers, grinning from ear to ear as she stood by her man.
She captioned the happy shot: "I've been with this man for over a year... everyday he inspires me to be a better person and that makes me feel like the luckiest girl in the world!! @samasghari❤️."
Since she rarely shares pictures of herself with fitness fanatic Asghari, some of her 18.6m fans went wild over the public display of affection.
One person commented: "Beautiful and happy couple Wish you all the best!!!!! ❤❤," while another said: "keep doing you doll!!! You've never looked so happy!!!"
A third added: "She's so lucky, she's a star, she's brit the pop princess."
Spears, who has two sons with ex-husband Kevin Federline, has been fairly surreptitious about her romance with aspiring actor and personal trainer Asghari.
He also works as a fitness model and has 164,000 followers on his Instagram page. He first met Spears when he starred in her raunchy music video Slumber Party, where he fittingly played her love interest.
Spears recently sparked rumours that the couple were engaged after being spotted with a ring on her left hand in Hawaii on 10 January.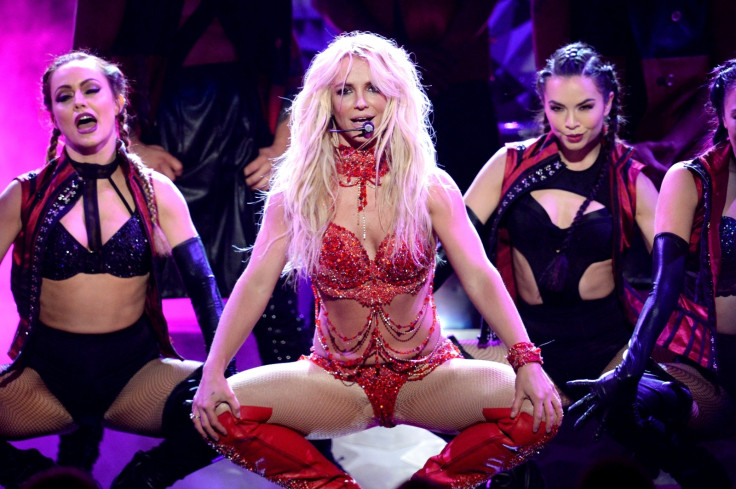 The star has been wowing with her glamorous outfits and fitness videos on Instagram in recent months, with the yoga and strength training enthusiast looking more confident than ever in her skin.
The Toxic hitmaker likes to stretch in the morning to help keep herself flexible, and tries to get in two 90-minute yoga sessions a week.
She doesn't deprive herself of the foods she loves best, however, previously telling E! that her fave things to indulge in were: "Tacos, pizza and ice cream. I love sweets. I love Oreo Blasts — they're the best!"