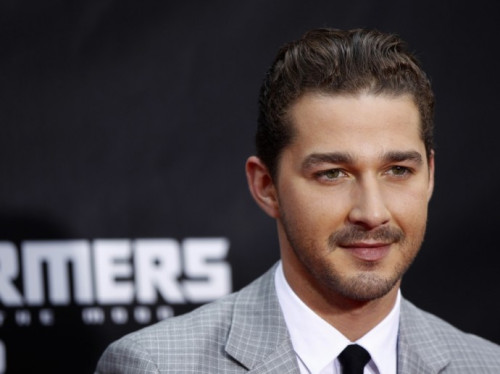 Hollywood star Shia LaBeouf has publically apologised for failing to credit Daniel Clowes in the short film he directed inspired by the comic book writer's work.
The actor-turned director faced fierce backlash after he was accused of plagiarising Clowes work in the short film Howard Cantour.com, which premiered at Cannes.
He was left red-faced after the movie about a world-weary and disillusioned film critic debuted online on 16 December and Clowes noticed dialogue from his story Justin M Damiano had been included without his consent.
"The first I ever heard of the film was this morning when someone sent me a link. I've never spoken to or met Mr. LaBeouf ... and I was shocked, to say the least,"Clowes told Buzzfeed.
"When I saw that he took the script and even many of the visuals from a very personal story I did six or seven years ago and passed it off as his own work. I actually can't imagine what was going through his mind."
In a string of expletive-filled tweets the Transformer star said he had not intended to plagiarise but simply got "lost in the creative process".
"Copying isn't particularly creative work. Being inspired by someone else's idea to produce something new and different IS creative work," he told his 70,000 followers.
"In my excitement and naiveté as an amateur filmmaker, I got lost in the creative process and neglected to follow proper accreditation"
"Im embarrassed that I failed to credit @danielclowes for his original graphic novella Justin M. Damiano, which served as my inspiration"
"I was truly moved by his piece of work & I knew that it would make a poignant & relevant short. I apologise to all who assumed I wrote it."
"I deeply regret the manner in which these events have unfolded and want @danielclowes to know that I have a great respect for his work"
And, finally: "I f**ked up."
The film, starring Jim Gaffigan, has since been taken down and replaced with a trailer.