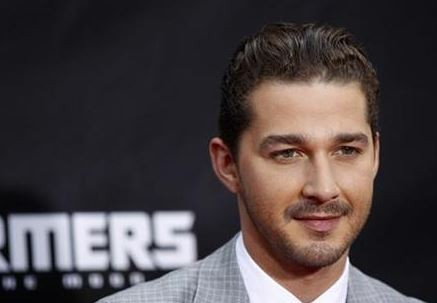 American actor/director Shia LaBeouf has been beaten up for filming a woman vomiting in a street in London.
According to The Sun, the 27-year-old Transformers star was with a friend walking through Leicester Square when he came across two sisters, Ash and Isis Nawaz, one of whom was unwell. LaBeouf started filming her throwing up in the street using his camera phone, even after they objected. A stranger intervened, punched LaBeouf in the face and kicked him in the groin. According to multiple reports, security guards from a nearby club separated the two men before the actor and his friend left the scene.
The police were not called to the incident.
"I only realised it was Shia after he'd been beaten up. If I'd known, I'd have let him film me as much as he liked. I have a massive crush on him," Nawaz said.
This is not the first time LaBeouf has got into a scuffle in London. Last year, he got into a fight with a student who snatched his baseball cap, a souvenir from Laos in Asia, at the Hobgoblin in New Cross. He was with his Nymphomaniac co-star Mia Goth when the incident occured.
"The scrap all started when this guy took his hat. I think he was just joking, but Shia didn't like it," a source had said then. "The guy just took it off him and wouldn't give it back. He tried to get it back and they ended up tussling. It was handbags really. But it shows that even Hollywood stars can't avoid grief down this way."