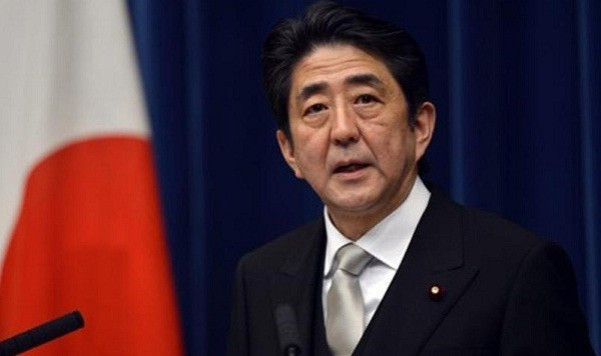 Japanese Prime Minister Shinzo Abe said in New York that his country's economy is in good condition and urged US traders to invest in Japan.
"The Japanese economy that now surrounds us is exceptionally good," Abe said in a speech at the New York Stock Exchange.
He also asked traders to "buy my Abenomics."
Furthermore, Abe vowed to conclude regional free trade talks by the end of 2013.
Since taking office in December 2012, Abe and the Bank of Japan have unveiled a series of massive fiscal and monetary stimulus to pull the country out of a 15-year deflationary period and boost economic growth.
His policy, generally known as 'Abenomics' involves using the so-called three arrows of fiscal stimulus, monetary easing and a package of growth-oriented initiatives including deregulation.
The measures have so far helped the economy, despite a few shortcomings. The Japanese yen has weakened against the US dollar, boosting the profits of Japanese exporters. Meanwhile, the Nikkei stock index rose by about 5% since December.
Japan's hosting of the 2020 Summer Olympics and participation in the Trans-Pacific Partnership negotiations for a free-trade zone led by the US is expected to support Abe's policies further.
Higher Defence Budget
In a separate speech at the conservative Hudson Institute, Abe defended Japan's military spending increases, adding that his nation will no longer be "weak link" in the world. However, he noted that he wants Japan to be a "proactive contributor to peace."
"Japan should not be the weak link in the regional and global security framework where the US plays a leading role," Abe said.
"Japan will contribute to the peace and stability of the region and the world even more proactively than before."
Amid rising political tensions with neighbour China, Abe had increased Japan's defence budget by just 0.8% in 2013.
"We have an immediate neighbour whose military expenditure is at least twice as large as Japan's," he added.
Abe is due to address to the United Nations and will speak on topics of women's contribution to the economy and human rights.